Manage IT infrastructure with Hystax Hybrid Cloud Enabler
Build your own Hybrid Cloud

Combine benefits of both public cloud and private cloud

Migrate workloads to any cloud from any source platform

Provide Disaster Recovery and Business Continuity

Manage IT infrastructure any time you need
Hystax Hybrid Cloud Enabler allows to implement Hybrid Cloud strategy
Hystax Hybrid Cloud Enabler is self-service solution that meets Cloud Migration, Backup and Disaster Recovery needs in a common interface and allows to modernize and manage IT infrastructure easily
Leading Hybrid Cloud Providers Supported by Hystax 






Hystax Hybrid Cloud Enabler supports all source and target platforms including Bare Metal
Any-to-any live cloud migration is avaliable for VMware, Microsoft Hyper-V, OpenStack, Microsoft Azure, Amazon Web Services, Oracle Cloud, KVM, Alibaba Cloud, Google Cloud Platform, Bare Metal.
Build Disaster Recovery from VMware to AWS or between public clouds
Instant business application recovery and no vendor lock-in on VMware technologies. Our solution supports cross-hypervisor DR with low RPO and RTO values
Scale resources when you have pick load
Upscale or downscale your IT requirements based on demand, accommodate larger workloads without disruption or complete transformation of existing IT infrastructure.
"Hystax assisted us on all stages of migration and did beyond of what was initially planned by customizing replication process to mitigate obstacles. We were extremely happy to work with Hystax!"
Mr.Yousef Al Mulla, Group CEO at Drake & Scull International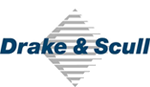 Hystax Hybrid Cloud Enabler Allows
Enterprise Companies
to implement Hybrid Cloud strategy and Disaster Recovery to provide business continuity
Cloud Service Providers
to add Migration and Disaster Recovery as a Service to a portfolio or provide customers with Hybrid Cloud infrastructure
Telecommunications
to provide Hybrid Cloud and DRaaS to end customers or increase sustainability of own IT infrastructure

Ready to talk?