Hystax Acura – #1 Hybrid Cloud
Management Platform
Smart Cloud Migration, IT Resilience, Budget & Provisioning Control
Hybrid Cloud Management Platform Capabilities


"Silver Lining Systems is very pleased to partner with Hystax since our two companies share the common goal of providing cost-effective solutions to our customers through automation. Leveraging Hystax technologies, we've been able eliminate most of the manual tasks to de-risk and accelerate customer migrations to our cloud infrastructure (months to weeks) while achieving higher customer satisfaction, reduction in migration costs and earlier revenue capture."

Control and forecast of cloud spending
Cloud vendor lock-in avoidance and IT Resilience
Ongoing resource optimization and cloud arbitrage
Full IT budget and provision control
Hybrid Cloud Management Platform controls all IT resources and gives full transparency in IT spending. Read more>
Hybrid Cloud Management Platform is available in a form of SaaS or on-premise deployment. It provides budget-driven IT resource control and forecast cloud costs, assignment of budgets and quotas per business unit, project, or user. Hybrid Cloud Management Platform helps to prevent budget exceed with full provisioning control, predictive insights, sophisticated reports, and automated optimization based on deep analytics of historical and current usage of IT environment. All statistic is available at a single dashboard with real-time alerts and notifications about quota and budget change requests, quota and budget exceed report and optimization hints.
Invest into Hybrid Cloud Management Platform now and save up to 35% of your monthly cloud bill.
Hystax Hybrid Cloud Management Platform is the only solution with IT budget control, workloads management & optimization and cloud arbitrage
Seamless workloads management
Migrate workloads to and between clouds from any location with minimum disruption for business and predictable results. Build hybrid cloud, create scaling scenarios and enable cloud backup and disaster recovery to provide business continuity. Read more>
Hybrid Cloud Management Platform allows to execute various migration scenarios and provides fully-automated migration capabilities. Store sensitive financial or customer information in a private cloud, and use a public cloud to run the rest of enterprise applications. Choose a hybrid cloud approach, and tap the advantages of both solutions simultaneously. Upscale or downscale IT resources based on demand, accommodate larger workloads without disruption or complete transformation of existing IT infrastructure. Do any-to-any live cloud migration in a fully-automated way. All popular platforms, including bare metal, are supported as a source and a target site. Consistent background replication allows to migrate with no production impact. Innovative technology helps to avoid downtime during cloud migration, meets minimal RPO and RTO values of a disaster recovery or data protection plans and control costs and resources. Create Disaster Recovery plan once and execute unlimited number of test failovers with Hybrid Cloud Management Platform.
Get more details on Hybrid Cloud Management Platform features and capabilities
Optimize resources to increase efficiency
Forecast cloud costs prior to migration to estimate and optimize IT infrastructure cost. Create and execute optimization scenarios. Read more>
After cloud resources are deployed and consumed, it is essential to monitor and optimize cloud environment in order not to leave cloud resources underutilized and avoid wasted spending and budget overruns. Reviewing a hybrid cloud workloads with a fully automated solution helps to reduce costs and increase efficiency of resource utilization. Always be aware on IT resource utilization with audits and hints on optimization on compute and storage type, data locality, instance reservation schemes: reserved, on-demand, spot, etc. Based on reports and predictive insights choose the best for the cloud environment. Balance workloads and optimize hardware provisioning with real-time and deep analytics reports that help manage capacity and costs.
"Hystax assisted us on all stages of migration and did beyond of what was initially planned by customizing replication process to mitigate obstacles. We were extremely happy to work with Hystax!"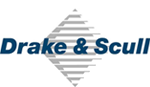 Add the industry-leading solution to your current portfolio