Hystax's leadership is honored to be featured in Forrester's new informative research report, 'Now Tech: Cloud Cost Management and Optimization, Q2 2022.' The analysis, which was authored by Forrester's Lauren Nelson, Duncan Dietz and Marissa Fritz, is designed to provide business leaders with a breakdown of the diverse set of vendors available to them to assist with their cloud cost management and optimization (CCMO) tasks.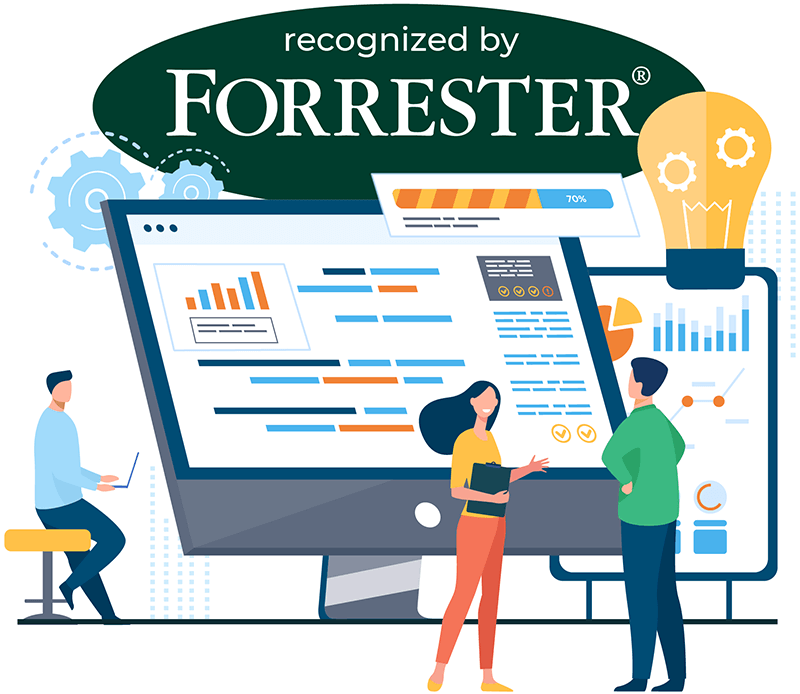 Forrester's team looked at cloud management vendors based on size, functionality, geography, vertical market focus and offering type. The report provides a thorough analysis of the value professionals that you can expect from CCMO providers, including Hystax, which allows them to visualize their cloud costs, optimize resources and improve their budgets and forecasting efforts. 

The report noted Hystax's primary functionality as a standalone CCMO, which provides 'the deepest functionality for public cloud optimization.' It also highlighted Hystax's specialized vertical market focus in assisting technology companies, fintech businesses and MSPs.
Forrester noted that the first step in establishing an effective and strong cloud management strategy is to tackle wasteful cloud usage and control cloud spend. The report found that with increased cloud usage becoming the norm and with the inability to scale through manual methods, the adoption of a CCMO tool, such as that provided by Hystax, is 'an easy and compelling choice.'

The authors highly recommended centrally managed visibility into cloud spends for greater transparency on where cloud resources are going. They also note the importance of using CCMO tools to reduce cloud costs with their ability to turn off services during non-working hours for example, or by offering recommendations for rightsizing.

The report also mentions how some solutions, such as Hystax's, help with financial management for cloud spends by offering a clear path to stronger forecasting. As a standalone CCMO, Hystax enables businesses to 'perform waste identification, resource resizing, reservation recommendations, forecasting and integration into enterprise billing platforms' across multiple cloud platforms.

Forrester's research report 'Now Tech: Cloud Cost Management and Optimization, Q2 2022'
Forrester also denoted the geographical focus of Hystax with the majority of its business (57%) coming from North America, 31% from EMEA, 15% from APAC and 4% from LATAM. This balance of working with customers in different regions, allows Hystax to specialize its efforts and gain an understanding of cloud usage in different geographical markets. Many others within the small vendors category with Hystax, see 90% or more of their revenue coming from North America alone, including Cloudwiry, Cloud Zero, Harness.io and Kion, among others.

The authors call on businesses to lean on managed services to guide them in their complex cost management scenarios. Business leaders which therefore turn to partners like Hystax are likely to see 'greater maturity in cloud governance, accelerate innovation and strategy at scale and address key skills requirements.'

Hystax continues to evolve its solutions and offerings to account for the rapid growth in cloud usage spurred by the pandemic, but certain to continue well after its effects have subsided. Hystax's CCMO tools allow its partners to manage their bills, collaborate more effectively with their FinOps, or cloud teams, forecast spend and prevent errors before they occur with set rules in place to trigger alerts. 
Begin to optimize your cloud usage and cloud spend more effectively today → https://my.optscale.com/live-demo