Huawei Cloud Migration
Transform IT infrastructure and migrate workloads to Huawei from any source platform
Huawei Cloud Migration Use Cases


Start live background
replication of production
workloads
Do test migrations before
making a decision to
switch production
Spin up migrated
workloads on Huawei
in minutes
Migrate VMware Workloads to Huawei Cloud in effortless way
A straightforward approach to take VMware deployment to Huawei without disrupting production or facing complexities arising from large-scale migration of workloads. Read more>
Hystax Acura Live Migration to Huawei available to help significantly minimize the complexity, duration and risk of the migration process and fits all your needs and expectations. Continuous background replication ensure zero downtime for production applications. All components of migration to IBM are managed by a sophisticated control plane. Replicate, create migration plans or do final migration in a couple of clicks.
Migrated site can be spinned up in an isolated environment to test and configure it
without impacting or disrupting production workloads
Migrate from On-prem to Huawei Cloud in hours not months
Reduce the costs and risks of migration with proven processes, specialized 100% automated and enterprise-grade secure solution and more than 10 years of the migration experience. Read more>
Move on-premise IT-infrastructure to Huawei cloud in a couple of clicks with easy to use, simple to deploy orchestration solution that enables you to reach scalability and total cost reduction. Hystax Aura Live Migration to Huawei provides an ability to do numerous test migration to fuel success and confidence. Precreated and customisable data migration plans contain all crucial and necessary data to recreate original production workloads. Hystax Acura supports cloud orchestration and recreates infrastructure in a pre-defined order. Total automation of the cloud migration with respect to business application structure and topology eliminates staff time and money resources.
Any type of public and private clouds are supported on source and target sites. Get more details on product features and capabilities
Migrate from Private Cloud to Huawei Cloud to increase scalability
Start Huawei migration process or build a hybrid cloud with no limitations or any performance impact with a unique and entirely automated solution. Read more>

Hystax offers an enterprise grade, secure and reliable solution to migrate all types of workloads: business applications, web servers, file servers and databases to Huawei Cloud environment. It's an intelligent solution for any business that helps to overcome common transfer challenges like high costs, long transfer times, and security concerns – all in a single interface. Reap significant TCO benefits and switch from CAPEX to OPEX cost models. Migrate with external and internal background replication, orchestrated launch on a target site and without data loss.
Live cloud migration to Huawei in 6 steps
1. Prepare for migration
Choose your level of cloud integration
2. Start replication
Start background replication of business applications, machines data and metadata without any performance impact
3. Store data
All the data is stored in a cloud native format using volumes and snapshots of a target cloud
4. Orchestration
Automated orchestration launches fully operational business applications on target AWS
5. Test migrations
Run unlimited number of test in an isolated VPC, run a set of functional and performance tests without performance impact
6. Final cutover
Final migration or cutover within a small and predictable maintenance window
"Hystax assisted us on all stages of migration and did beyond of what was initially planned by customizing replication process to mitigate obstacles. We were extremely happy to work with Hystax!"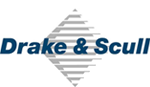 Get the cutting-edge migration to Huawei solution