How Drake & Scull International migrated their workloads to CloudAk Middle East Platform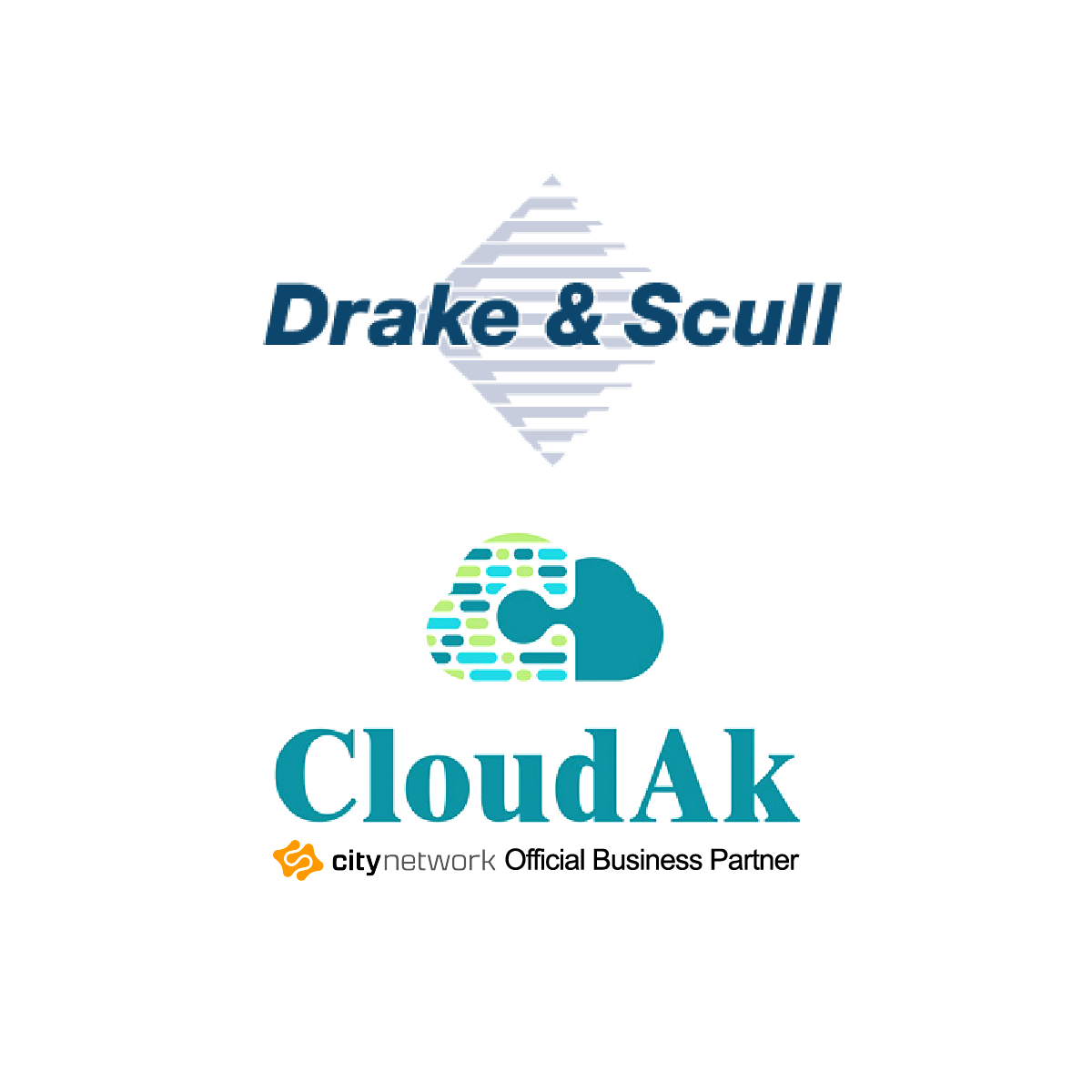 Hystax entered Middle East market with Hystax Acura – fully-automated live cloud migration solution with consistent replication of any types of workloads. Successful partnership agreement was signed by Hystax and CloudAk Middle East.
Drake & Scull International PJSC planned to migrate production workloads from VMware cloud based in a local datacenter to a modern Cloudak platform based on City Network OpenStack solution to reduce TCO costs and because of expiring Cisco hardware support.
Drake & Scull International took a step towards Cloud Migration, understanding the highest levels of data performance and security of CloudAk Middle East Platform.
Hystax successfully migrated Drake & Scull workloads in 2 weeks, helped in configuring machines and creating customized configurations to avoid limitations in migration process.
17 virtual machines were migrated by Hystax with limited internet connection (4 mbps) and a strict time limitation. The snapshot size started out with 50 GB and grew to the maximum size of 600 GB. The total data size was over 3TB. Different types of workloads were migrated by Hystax Acura: Active Directory, Microsoft Exchange Server, Oracle DB.
'Due to ongoing growth in cloud and cloud migration business Cloudak was looking for a reliable partner, able to deal with the challenges of complex migrations of any size and not having limitations on supported platforms including physical servers and OpenStack. We also dreamt of having a sole supplier for the two uses-cases Live Cloud Migration and Disaster Recovery. In addition to all of this the supplier also had to meet highest quality standards of City Network Group (ISO 9001, 14001, 27001, 27015, 27018). Impossible to find? That's what we thought as well – till we found Hystax! Because of time pressure we started immediately a migration project with one of our most important customers – without any testing or PoC. We put everything on the card with the name Hystax on it – and won! We faced obstacles far beyond the expected unexpected but due to extra-ordinary 24/7 support we not only met but exceeded customer expectation. Looking forward to many many more joint projects.'
Eyad Saleh, Managing Director at CloudAk Middle East
Hystax Acura provided background consistent replication of CloudAk workloads, an ability to run unlimited number of test migrations, orchestrated launch of business applications on a target site, isolated infrastructure for customer security, support of cloud orchestration and dependencies between components, agentless zero downtime migration without any data loss.
'Mission accomplished! Hystax & Cloudak definitely a winning team! They assisted us on all stages of migration and did beyond of what was initially planned by customizing replication process to mitigate obstacles. We were extremely happy to work with Hystax!'
Eyad Saleh, Managing Director at CloudAk Middle East
Cloud migration steps included:
Identify workloads and replication
Recreate networking and create migration plan with orchestration
Build confidence by test migrations
Execute final cutover
To learn more about Hystax's multi-cloud arbitrage platform and how your organization too can benefit, contact us today.
About CloudAk Middle East
CloudAk is a cloud provider of robust, global open IT infrastructure services, providing City Network cloud solution in United Arab Emirates. Using OpenStack CloudAk deliver intuitive cloud management, secure servers, storage and global private networks.
About Drake & Scull International
DSI is an end to end integrated engineering solutions provider in the global market. The company is a global industry leader delivering state-of-the-art projects and solutions across various sectors including General Contracting, Engineering, Rail & Infrastructure, Oil and Gas, Water and Wastewater treatment.
Enter your email to be notified about new and relevant content.