Robust protection for your data and business-critical workloads
Choose your disaster recovery scenario:
Hystax Disaster Recovery helps companies to take care of their IT Resilience and Business Continuity. Our solution allows you to replicate your data and mission-critical workloads to meet regulations and give full control on failover and backup infrastructure.
What are the benefits of Hystax Disaster Recovery?
Total cost of ownership reduction
Using the Hystax Disaster Recovery, you don't need to acquire, configure, test, deploy, and maintain servers at your side. Furthermore, our backup software reduces data recovery time, keeping backup costs reasonable – all this ensures high cost-effectiveness.
Fully-automated DR to any target platform
With Hystax you get enterprise-grade disaster recovery to any private and public cloud platform. By using agentless, consistent background replication of all production workloads Hystax provides high data availability and fully-automated orchestration functionality.
Hystax Disaster Recovery Solution is fully-automated and replicates workloads from physical environments to cloud platforms, providing you with best-in-class RPO and RTO, even for cross-hypervisor DR scenarios.
Instant business application recovery
With no disk preparations or copying data, Hystax Disaster Recovery boots devices directly from cloud-native snapshots and enables companies to minimize downtime. Powerful failback to production helps to return workloads back without data loss and in a planned maintenance window of minutes.
Sophisticated user and rights management
Our solution allows you to build your own disaster recovery with self-healing scenarios using powerful software with RESTful API, all of this with role-based access management and audit – you can manage user access policies and assign different roles to your company members and to various resources.
MSP-focused multi-tenancy partner portal
As a partner-centric company, Hystax offers a multi-tenant partner portal with white-label capabilities. Hystax Acura provides DRaaS out of the box, can be smoothly integrated with partner billing systems and is highly competitive from the costs perspective.
Take care of IT resilience of your company with award-winning disaster recovery software
Leave your email address, and you'll get a comprehensive product demo from our customer success team
You can unsubscribe from these communications at any time. Privacy Policy
Available disaster recovery solutions
Disaster recovery to any public or private cloud
Hystax Acura is the only disaster recovery solution that supports any private or public cloud. It boasts significant cost reduction and minimal RPO and RTO when recovering to a DR site or failing back to production.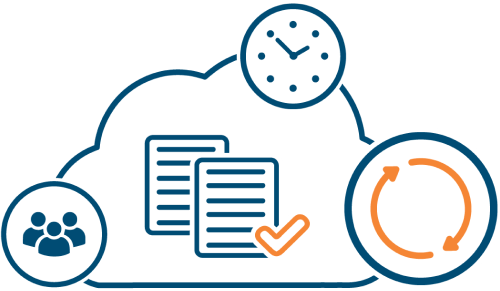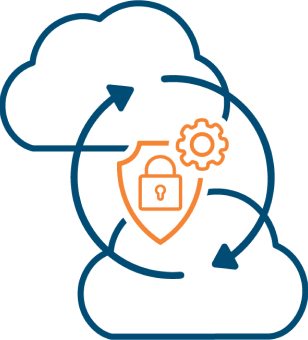 Cross-cloud disaster recovery
Relying on a single cloud provider would not be enough to ensure high availability; so, to guarantee 100% uptime, you might want to deploy your workloads in multiple public clouds. Our solution comes to the rescue and restore an access to your data even when one of cloud providers fails.
Our solution supports cloud backup scenarios with hot and cold storage and flexible long-term retention policies. This option ensures enterprise-grade business continuity thanks to continuous data protection and possibility to quickly restore it.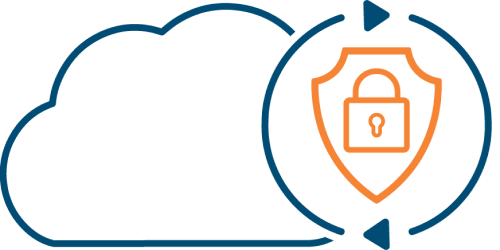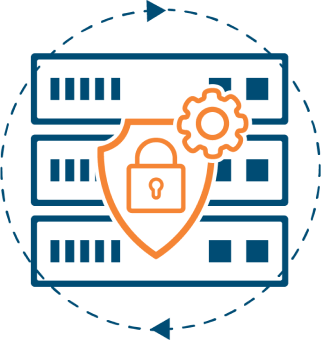 On-premise disaster recovery
Hystax Acura can provide on-premise disaster recovery capabilities across different regions, sites or availability zones. It will seamlessly replicate your data and business-critical workloads, keeping reasonable RTO and RPO values to maximize the reliability of on-premise DR.
How to prepare for disaster recovery with Hystax?

Start background replication of business applications, machines data and metadata without any performance impact

All the data is stored in a cloud native format using volumes and snapshots of a target cloud

Automated orchestration launches fully operational business applications on a target platform 

Run unlimited number of test in an isolated VPC, run a set of functional and performance tests without performance impact

Final migration or cutover within a small and predictable maintenance window
Why is disaster recovery important?
IT Disasters pose a great threat to any business that relies on IT infrastructure. Just one hour of outage might result in a loss amounting to million dollars. About 75% of disasters are caused by hardware failures or human errors, but their negative impact can be minimized with the help of disaster recovery solutions.
What are the major disaster recovery challenges?
With conventional DR solutions, you should have your own servers and advanced network features to ensure low RPO and RTO. All this hardware, along with its maintenance and support, would cost a fortune. 
Basically, recovery point objective (RPO) means how much data a company can afford to lose in a case of a disaster. The larger the company, the more sensitive it is to data loss, so a common 24-hour RPO timeframe is often not enough.
Recovery time objective (RTO) is a tolerable amount of time before a system fully recovers after a disruption. With wide-spread tape backup solutions, a company could be down up to two days before all applications are restored. 
Most companies struggle with maintaining a disaster recovery plan – their data is constantly evolving, so that they can't keep up with changes. The result is that their DRP becomes outdated, which could lead to failure in the recovery.