Silver Lining Systems is very pleased to partner with Hystax, since our companies share the common goal of providing cost-effective solutions to our customers through automation. By leveraging Hystax technologies, we've been able to eliminate most of the manual tasks to de-risk and accelerate customer migrations to our cloud infrastructure (months to weeks) while achieving enhanced customer satisfaction, a reduction in migration costs and earlier revenue capture.
Adrian Ma, COO at Silver Lining Systems


We are constantly acquiring disruptive next generation technologies to ensure that our Partners can always offer the latest and greatest to their customers. Hystax fits perfectly and underlines VAD's commitment of Cloudification of our Technology Portfolio.
Mario M. Veljovic, General Manager at VAD Technologies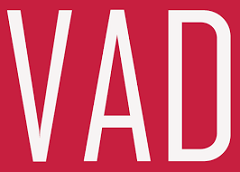 We found Hystax Acura to be a solid product and has greatly helped our customer in managing their DR replication. We have also found the combination of Hystax Acura and OpenStack to be a cost effective solution which we have offered to our customers.
Rasis Idris, Managing Director at RIXS