GCP Disaster Recovery
Provide IT Resilience and Business Continuity with smart and fully automated Disaster Recovery software
Disaster Recovery to GCP Use Cases
Hystax Disaster Recovery to Google Cloud Platform is the only any-to-any DR and backup software that supports all modern source platforms:
AWS
Google Cloud Platform
IBM Cloud
Oracle Cloud
VMware

KVM
OpenStack
Alibaba Cloud
Bare Metal
Supported Applications


Significant economy on Backup
and Disaster Recovery
Regular automatic Disaster Recovery
scenarios testing
Powerful customer portal with
sophisticated user and
rights management
On-premise Disaster Recovery Solution to GCP
Hystax Disaster Recovery to GCP keeps your business running and provides IT Resilience to your company when unexpected and service-interrupting events occur. Hystax helps to get rid of on-premise DR solutions and benefit from robust, flexible and cost-competitive Google Cloud Platform infrastructure. Read more>
Hystax offers businesses a reliable, secure and cost-effective Disaster Recovery software with enterprise-grade Recovery Point Objective (RPO) and Recovery Time Objective (RTO) values. Hystax Acura ensures workloads and business applications are resilient by replicating them in high-performance GCP so that when unexpected outages occur you can easily run a failover to replicated infrastructure and continue working without stopping production.
Cloud-native Disaster Recovery software to GCP with Best-In-Class RPO and RTO with consistent replication and storage-agnostic snapshots
Enterprise-grade Backup Software to GCP
Hystax Acura, a unique fully-automated solution, supports native Google Cloud Platform infrastructure to protect, backup and restore your data for on-premises servers, virtual machines and virtualized workloads in the cloud. Read more>
Hystax Acura presents cloud backup and Disaster Recovery in a single pane of glass, as it is an important use case for every business. The solution supports Active-Passive replication scenario with enterprise-grade RPO and RTO values. Hystax Disaster Recovery to GCP provides a high level of data deduplication and WAN-optimization, achieved by proprietary technologies of client-side data and network traffic compression.
Get more details on product features and capabilities
Continuous Data Protection with GCP
Take care of IT Resilience and protect cloud infrastructure of your company with Hystax enterprise-class Disaster Recovery software. Instant business application recovery and consistent replication help to avoid production discontinuation and provide Business Continuity. Read more>
Hystax Acura meets Disaster Recovery needs of any business and industry by enabling fully automated, fast and flexible workloads recovery process with low RPO and RTO values. Hystax Acura helps companies to avoid vendor lock-in, decrease DR costs and boost capacity. Single control plane for all customers or projects gives an opportunity to manage all customers through one console. Hystax Acura is 100% covered with RESTful API that provides a simple automation and integration with current management systems.
GCP Disaster Recovery plan in 4 steps
1. Deploy replication agent
Choose your level of cloud integration
2. Configure replication and retention settings
Start background replication of business applications, machines data, and metadata
3. Create a DR Plan and configure auto-testing
DR plans are generated automatically based on replicated infrastructure
4. Run Recover flow when you have a disaster
Easily restore all changes from DR site back to production workloads in minutes
"Hystax assisted us in all stages of migration and did above and beyond what was initially planned, by customizing replication process to mitigate obstacles. We were extremely happy to work with Hystax!"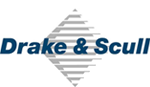 Get the industry-leading Disaster Recovery to GCP solution