OpenStack is a free cloud computing service that was developed back in 2010 by NASA and originally conceived as an open-source implementation of the AWS EC2 service. Since then, it has turned into a standalone platform and is backed by a vast community of enthusiasts and commercial adopters, being the most popular open-source cloud platform worldwide: more than 25 million cores are currently running in production and the market size is estimated to be USD 6 billion. Typically, OpenStack is deployed as infrastructure-as-a-service (IaaS) in public and private clouds where virtual servers and other resources (compute, network, and storage) are made available to users.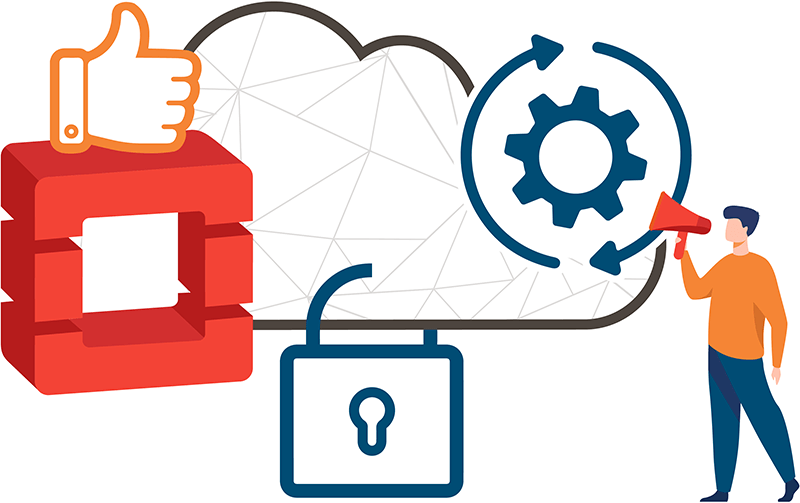 As we said, OpenStack initially appeared as part of AWS, which means that we cannot avoid comparison with the Amazon service, the main features of which are well known to everyone. Using OpenStack involves building a cloud infrastructure from scratch, which entails significant costs at the start. On the other hand, unlike Amazon Web Services, OpenStack has much more modest operational costs, especially when it comes to complex and sophisticated infrastructure.
Backup vs. disaster recovery: what to choose?
In one of our recent articles, we compared backup and disaster recovery, and talked about their use cases and important tips – you can read more about it here. In a few words, your choice between cloud backup and disaster recovery shouldn't depend on the size of the business you manage but rather on its type. The more your company relies on IT infrastructure and the more serious the risk of business continuity in the event of an IT disaster, the more it makes sense to prefer disaster recovery over a cloud backup.
Like with every other cloud service, which is inherently flexible and versatile, you can use it based on your requirements. So it doesn't matter if you want to implement cloud backup or a fully-fledged disaster recovery, it's worth the while to use OpenStack in both cases.
Free cloud cost optimization. Lifetime
Best practices for OpenStack backup and disaster recovery
1. Read and review OpenStack documentation
To ensure that everything runs smoothly, IT team members should diligently review the OpenStack documentation once a new release is rolled out. This documentation describes how to protect and configure the data in a proper way.
2. Get well acquainted with the main OpenStack modules, their arrangement, and interaction between themselves as well as other tools
OpenStack is made up of separate, distinct software components that work together to provide cloud services. The OpenStack community has identified nine core components: Nova, Swift, Cinder, Glance, Neutron, Horizon, Keystone, Ceilometer, and Heat. 
Since our focus is on backup and disaster recovery, we should pay special attention to Cinder, a block storage component that provides volumes for OpenStack instances. To get the most out of Cinder, you need a resilient, reliable, scalable, feature-rich storage solution that meets all of its workload requirements. Many prefer using Ceph for these purposes – it's a cloud storage that seamlessly integrates with OpenStack. The popularity of this integration is due to the fact that Ceph-backed Cinder allows for scalability and redundancy for storage volumes, especially in large-scale production deployments.
From the disaster recovery perspective, it's important that a solution you're using can be easily integrated with both Cinder and Ceph. Hystax Acura, our Disaster Recovery solution, supports Ceph (as well as any other S3-like storage) for snapshots and provides quick restore into Cinder volumes.
3. Backup your virtual machines and your data carefully
Yet it may seem that backing up your data to OpenStack is limited to virtual machines backup, you still shouldn't overlook the data that doesn't belong to those VMs. Make sure that at the end of the day you backup everything: virtual machines, applications, networks, etc.
Keep in mind that all this can be done not with just your bare hands, but using various third-party tools. For instance, OpenStack Backup Solution, which is part of the Hystax Disaster Recovery software, can replicate production workloads and convert data and infrastructure architectures to run on OpenStack. It supports cloud backup scenarios with both hot and cold storage and flexible retention policies.
4. Use OpenStack-native solutions
An important addition to the previous point: not all third-party backup tools provide the same reliability. There are also those that are simply not adapted to work with OpenStack, or in other words, not OpenStack-native. There is an opinion that the data redundancy itself, which legacy tools can provide, will save you during backup, but in fact there are situations in which this may not be enough, for example, in the presence of corrupted data or misconfigured virtual machines. In turn, Openstack-native solutions make it possible to restore workloads from different snapshots, so one can get access to a desired recovery point.
5. Make sure that key disaster recovery parameters meet business requirements
If you're planning disaster recovery to OpenStack, you need to pay your utmost attention to RPO (recovery point objective) and RTO (recovery time objective). The first one determines the point of time to which your data will recover, while the second is the maximum tolerable amount of time needed to take critical systems back online and fully functional after a disruption. Obviously, they need to be perfectly balanced to be low enough to keep your business safe and, on the other hand, the cost of such a solution should be reasonable. Hystax Acura, a Disaster Recovery solution ensures minimal RPO/RTO values when recovering to a DR site or doing a failback to production – with significant cost reduction.
By default, cloud backup and disaster recovery to OpenStack, as well as the initial configuration of this cloud service, are labor-intensive. Flexibility and wide optimization possibilities of OpenStack are compensated by the complexity of cloud setup.
Fortunately, there are backup and recovery platforms for OpenStack that make these processes much easier and save time and resources. However, not all such solutions are equally effective – legacy tools that may compromise the entire disaster recovery strategy should be avoided. What you might want to use is an Openstack-native solution that is fully integrated with all key OpenStack technologies.
Hystax offers fully-automated Disaster Recovery software to OpenStack, which can equally suit end customers and partners alike to help them achieve IT resilience and business continuity with significant savings on Backup and Disaster Recovery.