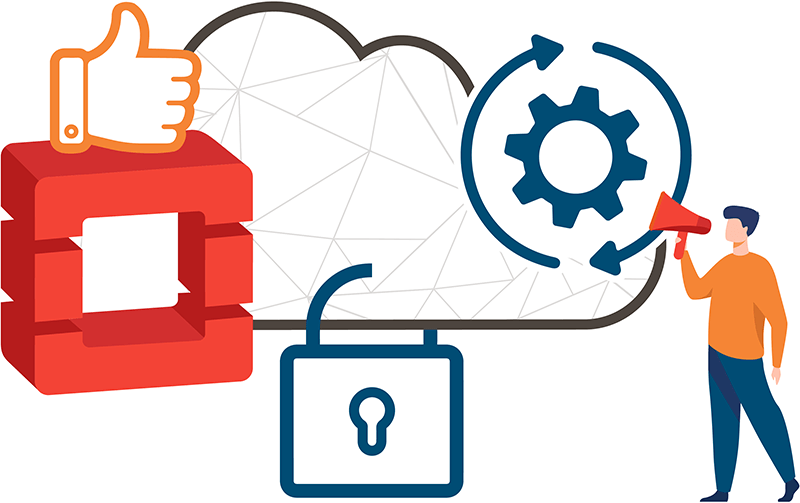 OpenStack, a free cloud computing solution, was established by NASA in 2010 and initially designed as an open-source version of AWS EC2 service. Over time, it has evolved into a standalone platform supported by a vast community of enthusiasts and commercial users, making it the global open-source cloud platform. With over 25 million cores in operation and a market valuation of around USD 6 billion, OpenStack is typically deployed as Infrastructure-as-a-Service (IaaS) in public and private clouds, providing virtual servers and other resources such as compute, network, and storage.
OpenStack was a part of AWS, drawing comparisons with Amazon's well-known service. Deploying OpenStack involves constructing a cloud infrastructure from the ground up, requiring substantial investment. However, OpenStack's operational expenses are relatively modest, particularly in the context of complex and advanced infrastructure. This cost-effectiveness makes OpenStack an appealing option for disaster recovery and backup strategies, as it ensures a more financially sustainable approach to maintaining business continuity.
Choosing between backup and disaster recovery: What's the best option?
In a previous article, we delved into the comparison between backup and disaster recovery, discussing their respective applications and essential considerations – more details can be found in that article. To put it briefly, the decision to opt for cloud backup or disaster recovery should not hinge on the size of your business but rather on its nature. For example, if your company heavily depends on IT infrastructure and the threat to business continuity from an IT disaster is substantial, it may be more prudent to prioritize disaster recovery over cloud backup.
As with any cloud service, which is inherently adaptable and multi-purpose, you can utilize it based on your specific needs. Therefore, whether you wish to implement cloud backup or a comprehensive disaster recovery plan, OpenStack proves beneficial in both instances.
Free cloud cost optimization. Lifetime
Effective strategies for OpenStack backup and disaster recovery
1. Thoroughly study OpenStack documentation
For optimal operation, IT team members are advised to study the OpenStack documentation with each new update meticulously. This document guides how to protect and set up data adequately.
2. Familiarize yourself with the primary OpenStack modules, their organization, and their interplay with each other and additional tools
OpenStack comprises individual, unique software elements that synergize to offer cloud services. The OpenStack community recognizes nine fundamental components: Nova, Swift, Cinder, Glance, Neutron, Horizon, Keystone, Ceilometer, and Heat.
In the context of backup and disaster recovery, Cinder, a block storage component providing volumes for OpenStack instances, warrants special attention. A robust, dependable, scalable, and feature-packed storage solution that fulfills all its workload demands is crucial to maximizing Cinder's benefits. Ceph, a cloud storage solution that integrates effortlessly with OpenStack, is a popular choice for this. This integration's popularity stems from the fact that Cinder, supported by Ceph, enables scalability and redundancy for storage volumes, particularly in large-scale production environments.
From a disaster recovery standpoint, it's essential that the solution you use can integrate smoothly with both Cinder and Ceph. For example, our disaster recovery solution, Hystax Acura, supports Ceph (as well as other S3-like storage) for snapshots and offers rapid restoration into Cinder volumes.
3. Ensure thorough backup of your virtual machines and data
While backing up your data to OpenStack is confined to virtual machine backup, you should not neglect the data that isn't part of those VMs. Therefore, ensuring a comprehensive backup is crucial: virtual machines, applications, networks, etc.
Remember, this can be accomplished manually and by utilizing various third-party tools. For instance, the OpenStack Backup Solution, a Hystax disaster recovery software component, can replicate production workloads and convert data and infrastructure architectures to operate on OpenStack. Moreover, it supports cloud backup scenarios with hot and cold storage and flexible retention policies.
4. Leverage OpenStack-native solutions
A crucial complement to the earlier point is that not all third-party backup tools offer consistent reliability. Some need to be equipped to function with OpenStack, meaning they're not OpenStack-native ones. In addition, while some believe data redundancy provided by legacy tools will suffice for backup, this might need to be revised in situations involving corrupted data or misconfigured virtual machines. Conversely, OpenStack-native solutions enable workload restoration from various snapshots, facilitating access to a specific recovery point.
5. Ensure critical disaster recovery metrics align with business needs
When planning disaster recovery for OpenStack, focusing on Recovery Point Objective (RPO) and Recovery Time Objective (RTO) is crucial. RPO designates the material point to which your data will be restored. At the same time, RTO defines the maximum acceptable duration to bring critical systems back online and fully operational following an interruption. These must be balanced optimally to ensure your business's safety while being cost-effective. Hystax Acura, a Disaster Recovery solution, guarantees minimal RPO/RTO values when recovering to a disaster recovery site or performing a failback to production while significantly reducing costs.
Typically, cloud backup and disaster recovery to OpenStack, along with the initial configuration of this cloud service, are labor-intensive tasks. OpenStack's flexibility and extensive optimization capabilities are offset by the complexity of setting up the cloud.
Thankfully, there are OpenStack backup and recovery platforms that greatly simplify these procedures, conserving time and resources. However, not all such solutions are equally efficient – it's best to steer clear of outdated tools that could jeopardize your entire disaster recovery strategy. Instead, you might want to consider an OpenStack-native solution that is fully compatible with all essential OpenStack technologies.
Hystax provides a fully-automated disaster recovery software to OpenStack, tailored to end customers and partners. It enables them to achieve IT resilience and business continuity while significantly cutting Backup and Disaster Recovery costs.