The importance of investing in the cloud is virtually undeniable. Companies are also investing more greatly in their cloud capabilities, related infrastructure and personnel more than ever before. In fact, a recent survey of 100 CIOs and CTOs managing multi-cloud or hybrid cloud environments in the US and UK found that cloud spending will make up more than half of companies' technology budgets by next year.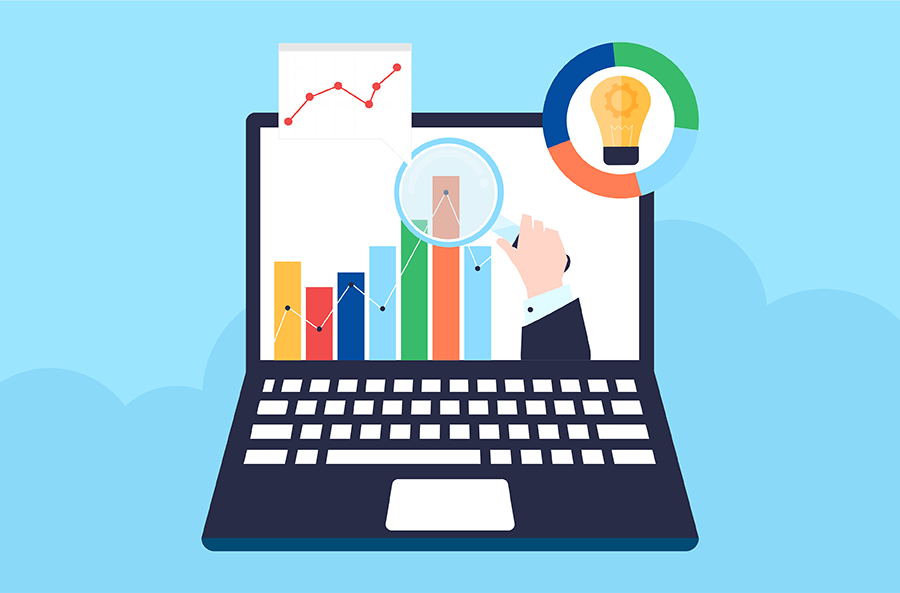 The cloud provides companies with the ability to work from everywhere and more globally, which is essential in today's evolving work environment. However, it doesn't come without its challenges. Keeping a hold on cloud consumption and having a tried and true method in place to cut cloud costs is harder than it looks.
The report, which looked specifically at companies with 250 – 1000 employees, underscored the common challenges, including cloud usage optimization and cloud cost transparency, facing small-to-medium sized business leaders. To reduce cloud costs, it often comes down to right fitting your resources, assigning ownership and having the ability to forecast correctly.
However, 58% of companies are finding it difficult to predict their future cloud needs. 42% of CIOs and CTOs surveyed said appropriate resource utilization is their top challenge. The result is overspending. These challenges can greatly affect a business's ability to best leverage the cloud as a resource rather than view it as a nuisance that eats away at your precious budgets.

These challenges have driven a 67% annual increase in the portion of the company's technology budget allocated to cloud services, up from 29% in 2021 to 47% in 2022. While FinOps capabilities are maturing significantly, companies which aren't monitoring their clouds effectively are sure to overspend.

However, with cloud cost anomaly detection solutions now in place, leaders involved in FinOps can rest assured that preventing budget overruns is possible. Cloud bills don't need to be unpredictable. With the right processes and solutions in place, cloud cost optimization can be done and rules can be set to stay within your monthly budget.
Why is cost anomaly detection important?
Cloud cost anomaly detection is essential in keeping a company's cloud costs in check. According to Medium, top analysts predict that companies without a robust cloud cost optimization process in place are likely to end up overpaying by as much as 40%. Effective tools help professionals balance their cloud budgets, which is rarely easy. Achieving cloud cost transparency can be difficult with many cooks in the kitchen and different clouds at play. Additionally, discrepancies in monthly cloud usage, which results in varying costs, is bound to happen as your business and its projects evolve.

Whether you're not reserving instances for longer time periods, your provider changed its pricing or your DevOps team failed to turn off compute instances no longer being used, there are countless instances where overspends can happen. The good news is that cost anomaly detection allows you to prevent issues before they occur or affect your bottom line too severely.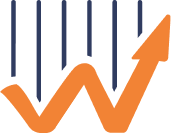 Free cloud cost optimization for a lifetime
What is cost anomaly detection?
Cost anomaly detection is available in many forms and by various providers. Overall, it is designed to reduce surprises and improve the control you have over your cloud spends. For example, Amazon Web Services' Cost Anomaly Detection uses Machine Learning to identify spends that seem to be awry, as well as their root causes. AWS cost optimization tools are used by many business leaders. However, regardless of which vendor or solution you're using, the idea is to get to the root of the overspend to quickly act and make adjustments.

Most of the time, cost anomalies can be tracked most effectively with a dashboard and by pre-setting up alerts to go off when potential overspends are detected. By having a solution in place which keeps in mind cloud cost limits and allows for greater cloud cost manager, FinOps and DevOps professionals alike can skip out on the unwelcome surprise of inconsistent cloud bills.

How cloud cost anomaly detection helps prevent budget overruns
Whether it's MS Azure cost optimization, Alibaba Cloud cost optimization or Kubernetes cost optimization – or a likely combination of optimization across multiple clouds – the key is to monitor, receive alerts and uncover the root cause of discrepancies to act.
Monitor to avoid surprises
Cloud optimization strategies should begin with setting up a system for all stakeholders to have transparency and stay informed on the ins and outs of their clour or multi-cloud resources. With an effective dashboard or partner like Hystax Optscale in place, spend anomalies can easily be recognized. Automated detection alerts can be triggered based on rules you set up to keep your spends consistent month after month. Some providers even allow for alerts to be sent through Slack channels.
Subscribe (and make your team subscribe) for alerts
After you have set up your system for cost monitoring and understand the communication channels available to you, then it's time to decide how often and when you want to be alerted. Make sure your relevant team members are set up to receive these alerts or specific ones which pertain to them with hierarchy in mind as well. For example, maybe you don't want daily messages. Perhaps you want to receive an alert should your spend amount surpass an amount greater than $1,500. You should work with a provider or establish a system that allows for you to not just receive alerts, but customize them to your needs.
Receive alerts and act on them
When your alerts are subscribed to, all you need to do is wait for anomaly detection to begin. This process can begin happening within a day or a few days, depending on who you enlist. While you have rules set up, it's always best practice to pop into your dashboard here and there simply to monitor your cloud usage and remain abreast of spends that occur even under your threshold amount for alerts. Additionally, having resource TTLs (time to live) rules set up allows you to put policies in place to determine dates and times when itsm can be removed. If you know ahead of time which sources of yours won't be relevant in a few months or a year, setting up these TTL rules to get rid of sources and data you can delete will also help to prevent overspending.
Where Hystax OptScale's helpful features come in
For those looking for cloud cost optimization, OptScale can help substantially. Not only does OptScale have the ability to offer businesses using multi-cloud strategies one pane of glass to generate transparency across multi-cloud usage and consumption, it's designed to recognize cost anomalies as well.

OptScale is able to continuously observe cloud cost and resource utilization to identify anomalies and spikes. Enlisting a partner with these capabilities is essential to every business using the cloud across every sector.

Real-time monitoring provided by OptScale helps professionals detect cost anomalies. It allows them to take action quickly to prevent unexpected expenses. OptScale's instant alerts to resource owners give them an opportunity to avoid costly budget overruns. Instead, they can engage your engineering team in important cost-saving processes, making every team member responsible for the cloud resources they use.
With anomalies detection in place, you can define anomaly detection policies and rules to be notified in case of expenses or when resource count spikes. This cost anomaly detection allows companies to best leverage the opportunity to continuously observe resource utilization and cloud cost to identify spend discrepancies. Moreover, OptScale helps to highlight the root causes of overspends. Knowing exactly where the source of your budget problems lie allows your engineering and FinOps teams to take steps quickly to prevent budget overruns. When you gain an understanding of where your costs are coming from and where overspends are likely, you'll be able to best optimize cloud costs for your company.

Click here for a live demo today to see how OptScale can work for your business needs or check out OptScale 'Anomaly Detection' page