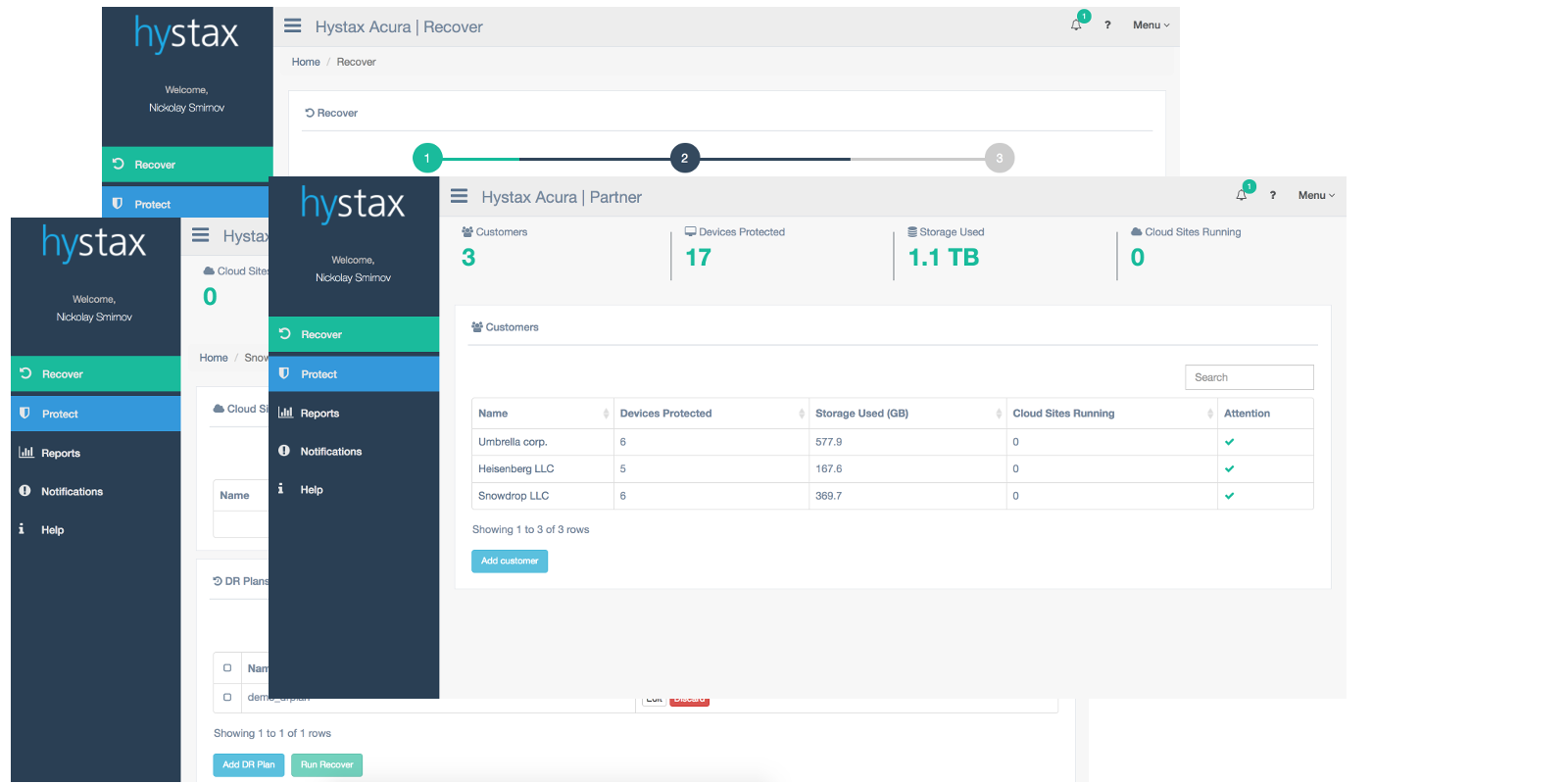 Hystax Acura is a cloud-native Disaster Recovery solution with Best-In-Class RPO and RTO with consistent replication and storage-agnostic snapshots. P2V / V2V and orchestration functionality is fully-automated.
Hystax Acura is available for end customers and partners in a form of Disaster Recovery as a Service platform, On-premise Disaster Recovery and Cloud Backup solution.
Disaster Recovery as a Service
Hystax Acura is available for MSPs and Cloud Service Providers as a platform for Disaster Recovery as a Service with sophisticated customer management portal, billing and user management.
Hystax Acura supports client-side deduplication and WAN-optimization and can handle customers with narrow network bandwidth.
Solutions is fully covered with RESTful API and can be integrated with existing PSA tools.
On-premise Disaster Recovery
Hystax Acura can provide on-premise Disaster Recovery capabilities between different regions / sites or availability zones.
The solution supports cross-hypervisor DR with low RPO and RTO values – customers can use KVM-based platforms or Amazon Web Services as a Failover cloud.
Hystax Acura supports fully-automated asynchronous failback of workloads to original location.
Cloud Backup
The solution supports cloud backup scenarios with hot and cold storage and flexible retention policies. Huge variety of hardware or SDN storage vendors and solutions can be used: NetApp, DellEmc, Cisco, Nexenta, Ceph etc.
Data is stored in a resilient and optimized way with deduplication ratio of up to 70%.
Restores with constant snapshot access time are available.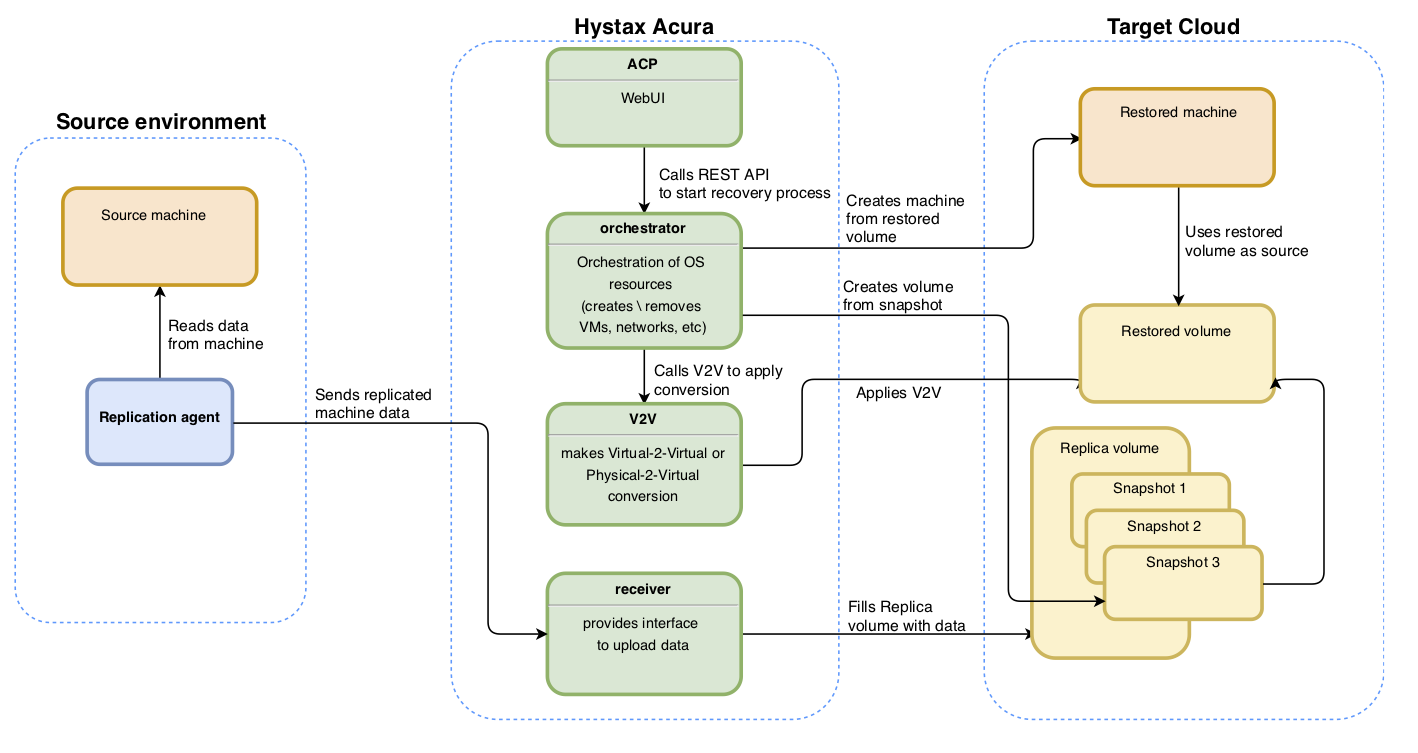 Native Cloud Support and Storage-agnostic Snapshots
Hystax Acura pioneered cross-hypervisor Disaster Recovery and stores customer data and snapshots in a cloud-native format, ready to use in case of failover.
No cloud modifications are required to support Disaster Recovery scenarios, only native API is used to create basic routines like volumes, snapshots, subnets and virtual machines.
Hystax Acura uses EBS and cinder functionality to create volumes and snapshots on Amazon Web Services and OpenStack / KVM. No underlying hardware or SDN is used – any storage can be used for storage which helps customers to work with familiar solutions and re-utilize existing hardware in case of Disaster Recovery to private cloud.
Hystax Acura Data Flow
Hystax Acura agent consistently replicates business applications on a protected platform, calculates deltas and sends them to a snapshot storage. Data is stored in a ready-to-launch format.
All P2V / V2V processes are fully-automated and executed in the background.
The solution supports orchestration and lets configure dependencies between components of business applications.
Restored machines are not tied to Hystax Acura – there is no performance impact in case of failover.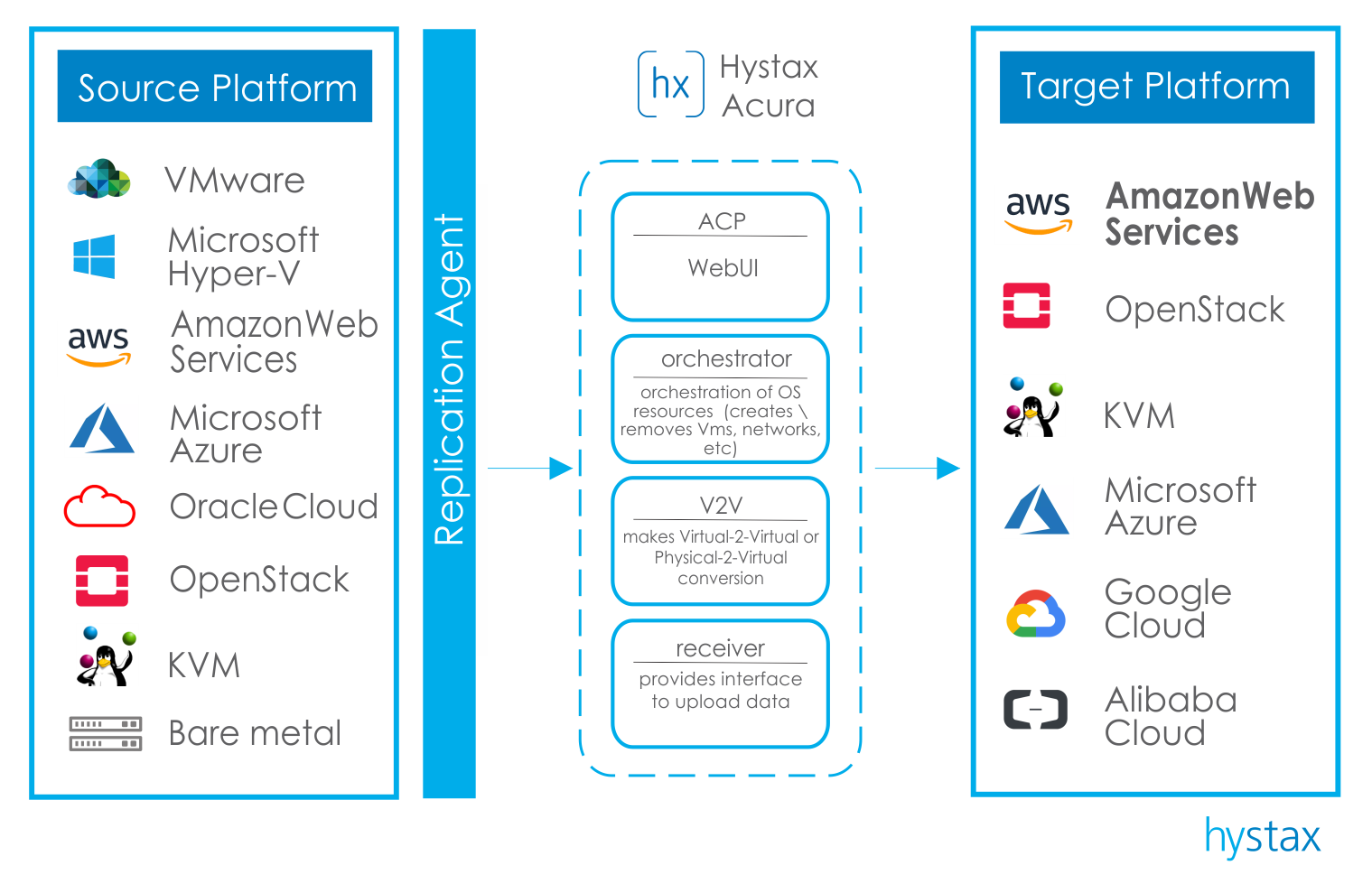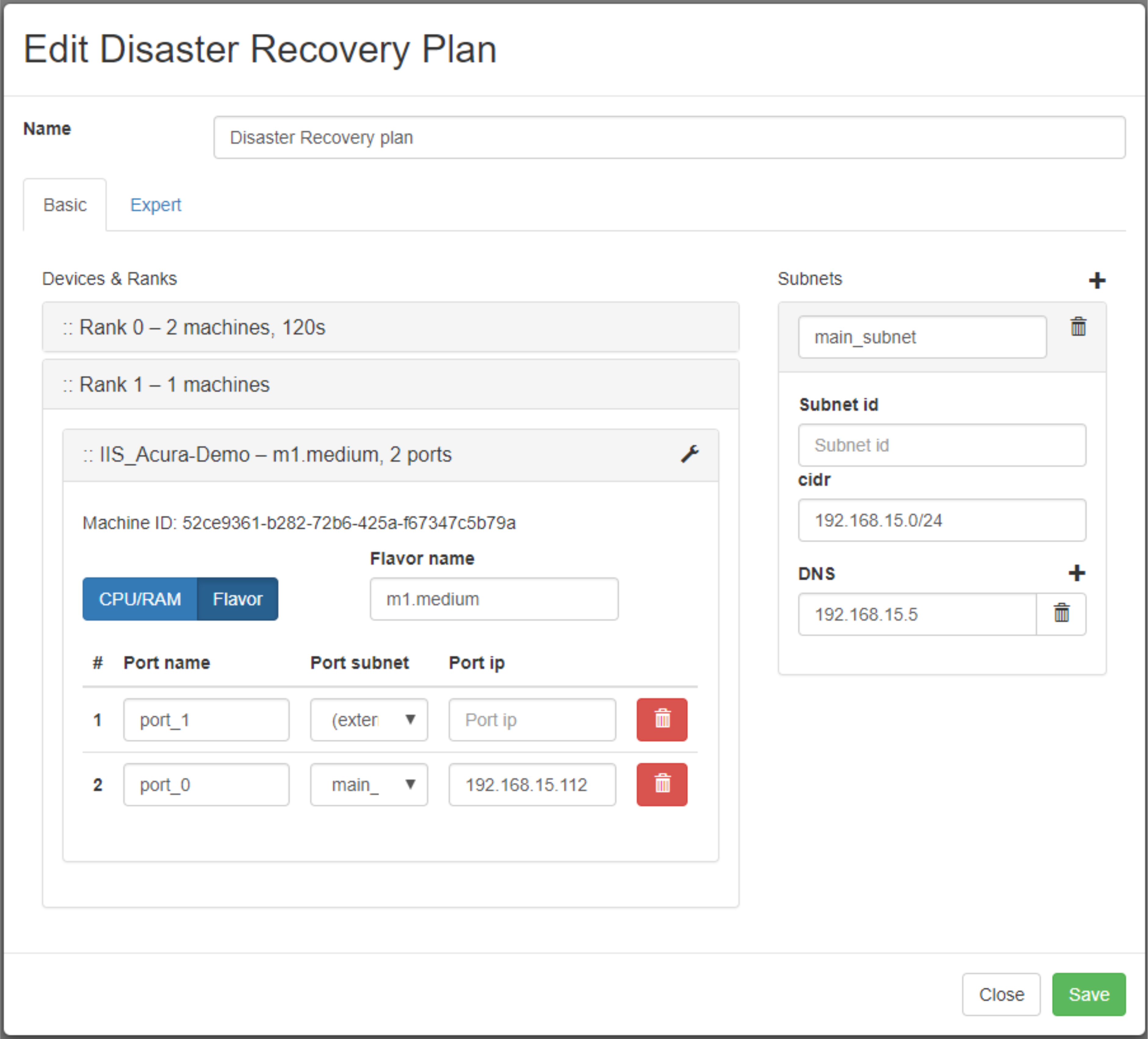 Flexible Disaster Recovery Plans
Hystax Acura provides you with powerful and flexible DR plans which contain all necessary information to recreate your original production workloads. DR plans are generated automatically based on replicated infrastructure, you just need to revise it. Hystax Acura supports cloud orchestration and recreate infrastructure in a pre-defined order.
Regular automatic DR plan testing is available. Hystax Acura will automatically create a cloud site from your DR site and run a bunch of test scripts. Testing reports are available.
Deduplication and WAN Optimization
Hystax Acura provides two-step deduplication and WAN optimization that reduces network and storage utilisation up to 70%
Disaster Recovery and Self-healing Automation
Hystax Acura is covered with RESTful API, you can build own DR and self-healing scenarios upon the solution
Instant Recovery and Failback to Production
Hystax Acura provides instant recovery from any restore point with a few clicks. You can easily restore all changes from DR site back to production workloads within a regular maintenance period

Have questions?