Four simple steps to migrate workloads to Alibaba Cloud
Alibaba Cloud is leading cloud provider in China becoming
global with 19 data center regions and 52 availability zones
Hystax Acura enables companies to migrate even the most complex workloads to fast-growing and China's most advanced and largest Cloud Provider without downtime or data loss.  Alibaba Cloud provides high-performance cloud technology and Hystax is the only vendor with native Alibaba Cloud support provides unique fully-automated solution to migrate to Alibaba Cloud. Hystax Acura makes cloud migration a simple and straightforward process.
Get the industry-leading migration to Alibaba Cloud solution
Easy to use

Hystax Acura provides the ability to move easily and quickly from any target infrastructure. Replicate, create migration plans or do final migration in a couple of clicks

Full automation

Hystax Acura automatically launches completely functional workloads on target Alibaba Cloud. Full automation simplify the cloud migration process and eliminate the possibility of human error

Flexible dashboard

Sophisticated partner and customer dashboard for end-to-end migration management. Manage all your projects through one console
All source platforms

Hystax Acura is the only solution that supports any source platform – VMware, Hyper-V, OpenStack, Microsoft Azure, AWS, Oracle, KVM, Bare Metal

No Data Loss and Downtime

External and internal real-time data replication allows avoiding any data loss and final migration/cutover within a small maintenance window. Downtime is reduced from weeks to minutes

Storage-agnostic snapshots

Snapshots are created and stored using cloud-native storage API, no intermediate storage is used
Enterprise Security

Hystax follows the highest security standards. Isolated solution running only on customer environment. No dependencies on Hystax resources

Unlimited Test Migrations

An automated way to launch test business applications on a target site without stopping production. Spin up the copy of machines and check that migration has finished successfully

RESTful API for experts

Easy automation and integration with current management systems. Support complex and multiphase migration strategies
"Hystax assisted us on all stages of migration and did beyond of what was initially planned by customizing replication process to mitigate obstacles. We were extremely happy to work with Hystax!"
Mr.Yousef Al Mulla, Group CEO at Drake & Scull International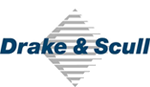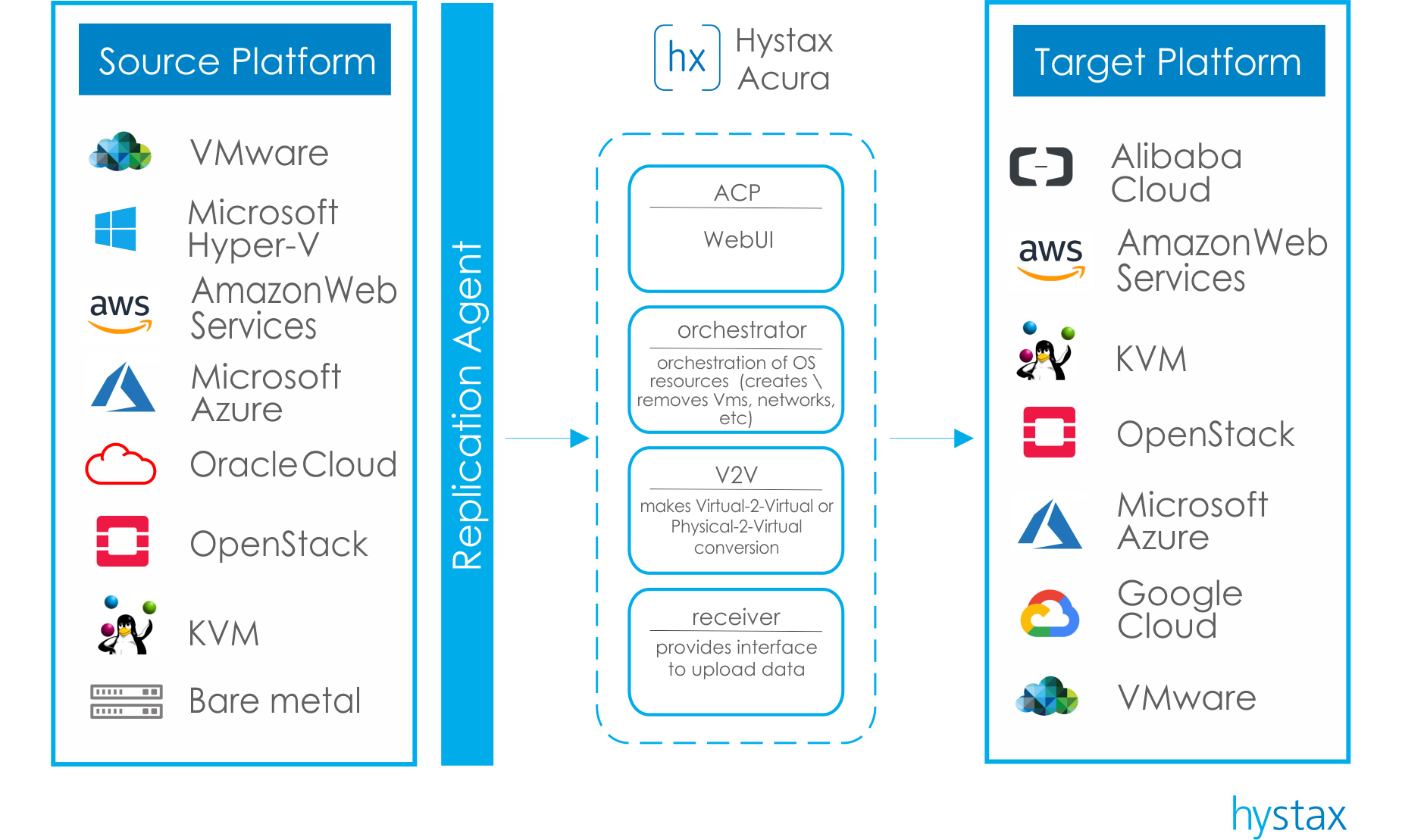 Live background replication of production workloads
Hystax Acura Live Migration to Alibaba Cloud provides an ability to manage replication setting and consistently replicates all your applications and data and send deltas to Alibaba Cloud using unique deduplication technologies. Consistent background replication allows avoiding any data loss. As soon as full replicas are on Alibaba Cloud side, business application can be spun up with dependencies and orchestration.
Hystax Acura Live Migration to Aliababa Cloud replicates not only business application and machines data but also machine metadata to automate process of migration and preserve network and flavor settings.
Hystax Acura Live Migration to Aliababa Cloud automatically creates consistent disks and snapshots from replicated data and generates images ready for use in production.
Build confidence before doing final migration or cutover
Test migrations help to configure IT workloads settings (CPU, RAM etc.) and build confidence in a migration process before performing the final migration and switching from source platform to Alibaba Cloud. Hystax Acura Live Migration provides an ability to do any number of tests for migrated workloads.
Run a set of functional and performance tests and, only when you are 100% confident in result, do a final migration or cutover that happens without any data loss and in a controlled manner with a small maintenance window.
As soon as full replicas are on Alibaba Cloud, Hystax Acura Live Migration can run unlimited number of test migrations which do not prevent production workloads to operate in a usual manner and Hystax to take incremental replicas preparing for final cutover.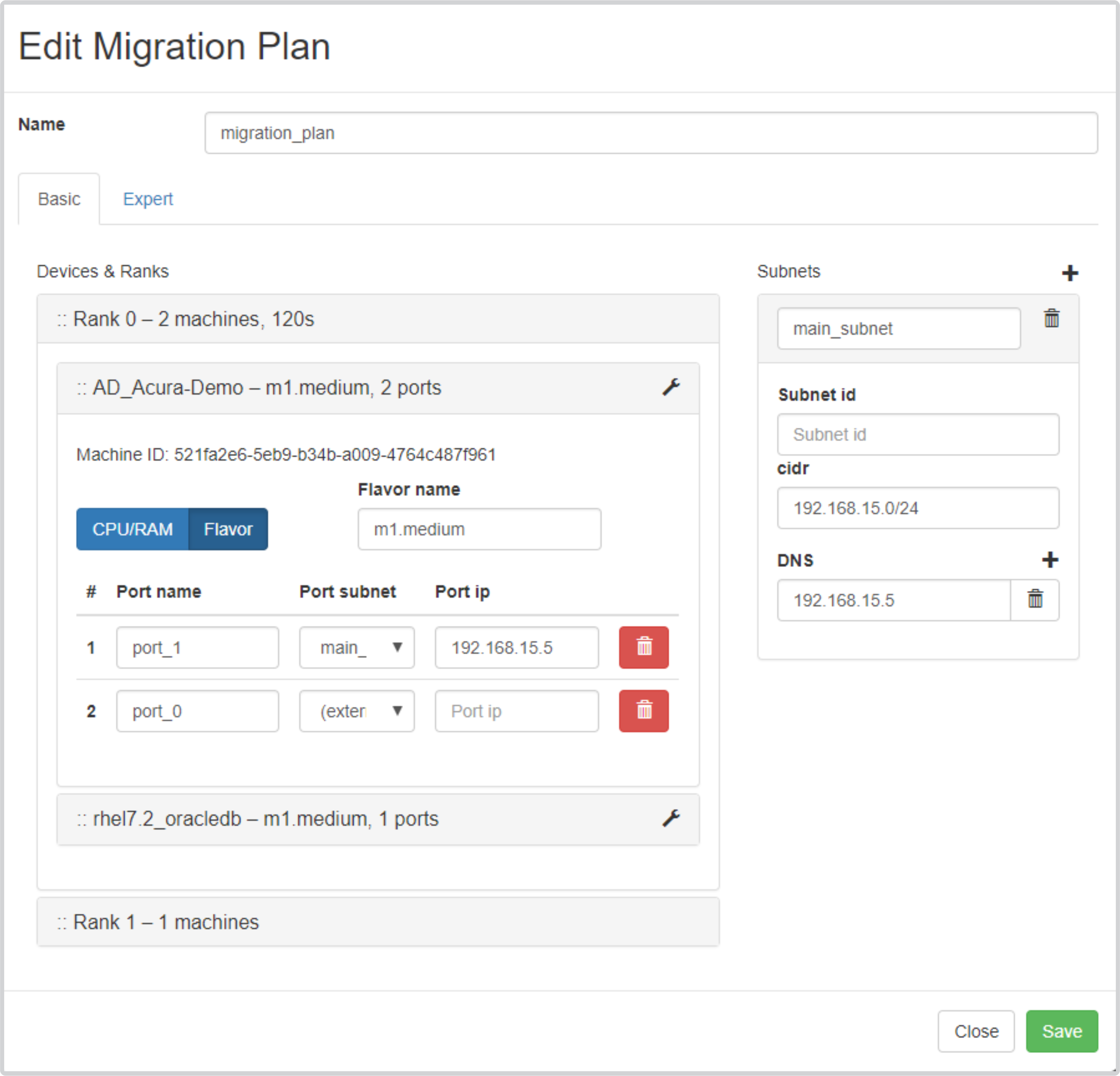 Sophisticated auto-generated Migration Plans with orchestration
Machine data is replicated from source platform and is automatically generated in a Migration Plan that supports orchestration settings and dependencies between components of business application. All components or any specific module can be described in a Migration Plan.
Multiple Migrations Plans can be executed simultaneously. Hystax Acura Live Migration to Alibaba Cloud automatically implements Migration Plans and converts described items into Alibaba Cloud-specific resources.

Ready to migrate?