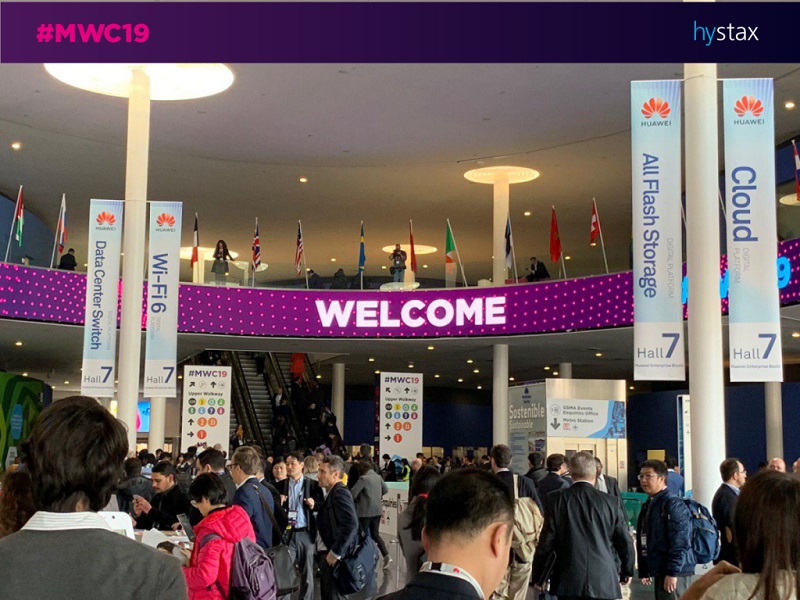 Nick Smirnov, CEO and Edwin-Alexander Kuss, Director Global Sales at Hystax attended this outstanding exhibition to find inspiration, new strategic partnerships and be involved in high technologies because the event not only showcasing the latest innovations but also provides a unique platform for business opportunities and relationship-building.
MWC19, the biggest global event that gained together representatives of more than 2400 world leading companies, held in Barcelona on the 25-28th of February to showcase anything and everything related to mobile. The most innovative products and services in the industry were presented by organizations from 30 countries.
"It was a great pleasure to attend the world-class conference featuring inspirational keynotes and discussions to discover cutting-edge technologies and new business contacts in the mobile industry", said Nick Smirnov.
Hystax found mutual business interests with Telecommunication companies who are excited not only with industry transformation but also with efficient cloud migration and disaster recovery solution provided by Hystax and can benefit a lot from such a collaboration.
MWC19 Barcelona is an unmissable chance to share experience and adopt new ideas.