Cloud Solutions for Managed Service Providers and Integrators
Put an industry leading and truly unique Multi-Cloud Management Platform, Cloud Migration and Disaster Recovery products to your portfolio
Products for MSPs and 
Integrators
Supported Applications


"Silver Lining Systems is very pleased to partner with Hystax, since our companies share the common goal of providing cost-effective solutions to our customers through automation. By leveraging Hystax technologies, we've been able to eliminate most of the manual tasks to de-risk and accelerate customer migrations to our cloud infrastructure (months to weeks) while achieving enhanced customer satisfaction, a reduction in migration costs and earlier revenue capture."

Provide customers with comprehensive cloud services
Choose fully-automated and easy to use solution to extend your market outreach
Empower digital transformation projects with migration, DR and IT budget optimization services
Live Cloud Migration as a Service
Expand your product catalog and provide end customers with live cloud migration from any source platform to ensure greater scalability and flexibility of IT infrastructure. Read more>
Accelerate your sales by offering cloud migration services to public, private or hybrid cloud services from any source platform based on Hystax software. The software is application and cloud agnostic and supports as a source and target all popular platforms: AWS, Azure, GCP, IBM Cloud, Oracle Cloud, VMware, KVM, OpenStack, Alibaba, and bare metal. Hystax Live Cloud Migration is 100% covered with RESTful API and can be simply integrated with current management systems. Integrate solution with existing PSA systems and automatically create and file tickets. Hystax transforms the way companies approach cloud migration, cutting project timelines from months to days and helps to implement any cloud migration strategy and to realize the most complex digital transformation projects.
Provide a wide variety of services and handle different types of projects with multi-tenancy portal
Build Disaster Recovery as a Service
Provide your customers with sophisticated DR services with best-in-class RTO and RPO values. Help companies to keep IT workloads and business applications resilient. Read more>
Use Hystax software to deliver Disaster Recovery or cloud backup to end customers. Provide DRaaS with significant cost reduction and minimal RPO/RTO recovering to DR site or doing failover back to production. Use low-cost failover platforms or AWS for recovery. Service multiple projects at the same time through one console with billing and user management to create various roles and divide access to DR resources. For convenience logs from all customers are collected in one place and available for instant troubleshooting. Full automation reduces the risk of human error in Disaster Recovery infrastructure and makes Hystax products easy to use and deliver.
Get more details on product features and capabilities
Multi-cloud Cost Governance Platform for MSPs and Integrators
Hystax offers budget-focused hybrid cloud management and multi-cloud arbitrage platform to minimize waste of total cloud spends, vendor lock-in and lack of IT environment elasticity. Provide your customers with unique services based on Hystax Multi-cloud Cost Governance Platform. Read more>
Hystax Multi-cloud Cost Governance Platform is the only solution with IT budget control, workloads management and optimization, and cloud arbitrage. It allows to optimize cloud costs, increase uptime by constant resource monitoring, forecast cloud costs prior to migration and create and execute optimization scenarios. By providing a single pane of glass to monitor the entire IT environment, the customers get the most value from their investments. Offer own services in the areas of cloud efficiency and IT cost optimization.
"Hystax assisted us in all stages of migration and did above and beyond what was initially planned, by customizing replication process to mitigate obstacles. We were extremely happy to work with Hystax!"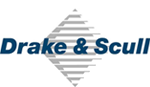 Innovative cloud products for Integrators
Realize the most sophisticated digital transformation projects based on unique and fully-automated Hystax products. Easy to use software supports all source platforms including OpenStack, KVM, and bare metal. Read more>
Accelerate cloud adoption by providing live cloud migration, Disaster Recovery as a service, hybrid cloud management and IT cost optimization. Hystax offers cloud and application agnostic software for simple management of complex IT modernization projects in fast, secure and 100% automated way. Cutting-edge technology helps to avoid downtime during cloud migration, meet minimal RPO and RTO values of a disaster recovery or data protection plans and control costs and resources. Due to full coverage with RESTful API the solution and can be integrated with implemented PSA systems. The sophisticated multi-tenant customer portal allows you to perform various projects in common interface. Take a step forward automation, business continuity and IT resilience.
Get the fundamentally new cloud migration and DR solution