Leading Cloud Solutions for Telecoms and Cloud Service Providers
Discover new profit opportunities with cutting-edge multi-cloud cost governance platform, cloud migration and DR solutions
Solutions for Telecoms and Cloud Service Providers
Supported Applications


"Silver Lining Systems is very pleased to partner with Hystax, since our companies share the common goal of providing cost-effective solutions to our customers through automation. By leveraging Hystax technologies, we've been able to eliminate most of the manual tasks to de-risk and accelerate customer migrations to our cloud infrastructure (months to weeks) while achieving enhanced customer satisfaction, a reduction in migration costs and earlier revenue capture."

Deliver enterprise-grade services to your customers
Choose fully-automated and easy to use solution to extend your market outreach
Cloud Migration as a Service for Telecoms and CSPs
Boost business revenue, increase cloud adoption by moving customer's critical content, business applications and workloads to your cloud infrastructure. Read more>
Provide customers with a fully-automated live cloud migration with consistent replication of any types of workloads from any source platform. Hystax Live Cloud Migration enables your company to manage with complex migrations of any size, without limitations on supported platforms including bare metal and OpenStack, efficiently migrate multiple customers at once. Provide value to your customers by establishing a simple, efficient live cloud migration. Expand billable services by delivering "Migration as a Service" as your own cloud solution.
Hystax helps to meet own Cloud Migration and DR needs and provide your customers with new cloud management, migration and DR services
Disaster Recovery as a Service for Telecoms and CSPs
Take care of own IT resilience and Business Continuity and supply your customers with sophisticated Disaster Recovery and Cloud Backup solution with best-in-class RTO and RPO. Read more>
Hystax Disaster Recovery as a Service is available for Telecoms and CSPs. It allows workloads and applications of your customers to be replicated from virtual or physical environments to cloud infrastructure. Hystax Disaster Recovery helps companies to keep data safe without building complex additional infrastructure. Disaster recovery process is tuned to your customer's business priorities and needs. Hystax Disaster Recovery as a Service provides companies with sophisticated customer management portal, billing and user management. Hystax Acura supports client-side deduplication and WAN-optimization and can handle customers with narrow network bandwidth. Solutions is fully covered with RESTful API and can be integrated with existing PSA tools.
Get more details on product features and capabilities
Multi-cloud Cost Governance Platform for Telecoms and CSPs
Hystax offers budget-focused hybrid cloud management and multi-cloud arbitrage platform to minimize waste of total cloud spends, vendor lock-in and lack of IT environment elasticity. Provide your customers with unique services based on Hystax Multi-cloud Cost Governance Platform. Read more>
Hystax Multi-cloud Cost Governance Platform is the only solution with IT budget control, workloads management and optimization, and cloud arbitrage. It allows to optimize cloud costs, increase uptime by constant resource monitoring, forecast cloud costs prior to migration and create and execute optimization scenarios. By providing a single pane of glass to monitor the entire IT environment, the customers get the most value from their investments. Offer own services in the areas of cloud efficiency and IT cost optimization.
"Hystax assisted us in all stages of migration and did above and beyond what was initially planned, by customizing replication process to mitigate obstacles. We were extremely happy to work with Hystax!"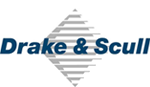 Get the fundamentally new cloud migration and DR solution