In our previous article devoted to OpenStack (see Backup and disaster recovery best practices for OpenStack), we told a few words about its origins and main features. The most noteworthy characteristic of the platform in the context of cloud migration is that using it involves building a cloud infrastructure from scratch, which means that cloud migration to OpenStack implies by default – more effort and resources – when compared to other services. On the bright side, though, you get a very flexible platform that, when properly configured and used, will give you maximum performance at minimum cost, whatever a migration strategy you choose. In addition, there are solutions that can significantly facilitate the migration process – we will talk about them in the final part of the article.
Benefits of Cloud Migration to OpenStack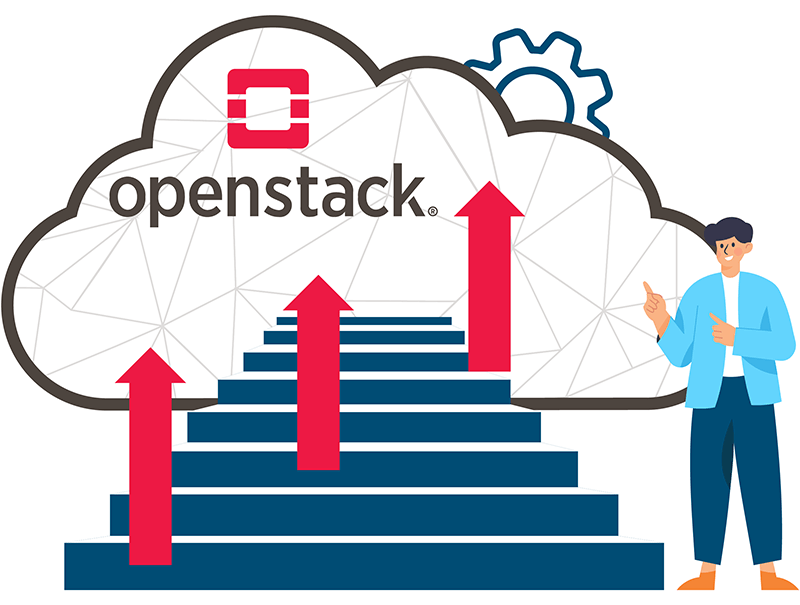 Why would a company want to migrate its data, applications, databases, and IT processes to OpenStack cloud? Speaking generally, there are four main reasons for that:
Better orchestration and automation: OpenStack is a flexible platform, which means that you can think through your strategy and implement it in a way that ensures efficient cloud orchestration and automation.

Significant cost reduction: once again, the platform's flexibility and possibility to make up everything from scratch will help keep costs reasonable.

Lock-in avoidance: since OpenStack is an open cloud platform, you won't fall victim to vendor lock-in.

Support for native and compatible API.
Cloud migration steps to OpenStack
Some time ago, we already talked about the cloud migration process as part of the Microsoft Azure review. When it comes to OpenStack, our modus operandi would be the same at a high-level. 
So, there will be the following five essential steps:
Step one: cloud migration preparation

Step two: replication

Step three: orchestration

Step four: testing migrations

Step five: final cutover
At the first step, you'll need to make sure everything is ready for cloud migration: the right strategy is chosen, the processes of migrating existing IT infrastructure to the cloud are well-defined and documented, and all of the company's stakeholders are in the know.
Recognized by Forrester as a leading cloud cost management solution
A few words about cloud migration strategies here. Conventionally, there are five strategies for migrating to the cloud – they are also called five R's by their first letters. Here is a list of them (in order of depth of integration with the cloud):
Rehosting (also called as lift-and-shift)

Replatforming

Refactoring

Rebuilding

Repurchasing
These strategies also differ in the approaches used – it can be IaaS (Infrastructure-as-a-Service), PaaS (Platform-as-a-Service) or SaaS (Software-as-a-Service).
The IaaS approach is used for rehosting and replatforming. With both these strategies, when moving the software to the cloud, you make very few changes to the applications or make no changes at all to make them work in the cloud environment.
The PaaS approach is essentially more profound compared to IaaS. It implies refactoring or rebuilding your applications to fit them into the target cloud platform. In short terms, refactoring means re-coding applications so that they fit the cloud environment. This strategy is scalable, agile and potentially the most efficient in the long-term, yet it's labor-intensive and takes much investment in the short-term. Rebuilding is just an even more labor-intensive variation on the refactoring strategy.
Finally, the SaaS approach is an approach when you purchase new software compatible with the cloud you're migrating and tune up the processes to best fit this newly acquired software.
But let's get back to cloud migration. The second step of the process is replication, a sophisticated workflow that by default involves using several native tools. However, it goes without saying that many, even very experienced IT professionals may struggle with that, and third-party tools are capable of making their lives much easier by making this step semi-automated or fully-automated.
The third step is all about orchestration. It's a process of launching applications in the new IT environment to make sure that everything's running like clockwork: data is integral, there are no downtimes, etc. It can be also done with the help of a special native orchestration program, Heat, which comprises a number of Python applications that streamline the orchestration process.
The fourth step is migration testing. There are numerous tools, mainly third-party ones, that allow you to do that. Their principle of operation is more or less the same: they simulate the migration by creating an additional non-production instance to validate the migration.
The last step is a final cutover, which means an actual migration of servers, databases, web applications, and data.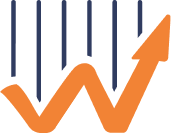 Free cloud cost optimization for a lifetime
How Hystax can help streamline cloud migration to OpenStack
Thanks to the fact that OpenStack is an open-source project, there are numerous tools that can help you use it in cloud migration, backup, disaster recovery, etc. Some of those tools are free and have decent usability. But still, when it comes to such a peculiar tool as OpenStack, every action counts, which means that it makes much more sense to opt for a toolset that will get you covered at every step of the cloud migration process, making it as easy as possible. 
Hystax Acura is a solution that makes the process fully-automated, ensuring zero downtime during OpenStack migrations and making them virtually seamless. Our software is application- and OS-agnostic and agentless. 
Here are just some of the main advantages of Hystax Acura.
Migration capabilities from bare metal & any cloud
Among the many services available on the market, Hystax is the only solution to migrate any – even the most complex workloads – from any source platform, both cloud and even bare metal. We can vouch for a simple deployment of migrated infrastructure with no dependency on a source platform at all.
No data loss and downtime during cloud migration process
Hystax is an enterprise-grade and reliable cloud migration solution, which means that it ensures a fully-automated migration process with external and internal live replication. Furthermore, it has certain tools that prevent data loss and allow final cutover without any production stoppage.
Managed service provider capabilities for multi-tenancy private deployments
With Hystax, you can manage all of your cloud migration projects in a single pane of glass – you'll see all the data required from multiple data sources in a unified display.
An unlimited number of test migrations
Hystax enables you to run as many test migrations as you want to be able to check every single aspect of your future deployment before you proceed with an actual migration.
A set of pre-designed migration plans for different strategies
You can either create a cloud migration plan from scratch or you can use one of our pre-designed cloud migration "templates" – this will allow you to launch applications in a certain order, which will ensure data integrity, help avoid downtime and save resources.