Microsoft Azure will be the first to tell you some proven ways to bring down your cloud costs and make sure you're optimizing your processes to reduce cloud costs.

According to Azure, cloud usage optimization is all about the rule of seven: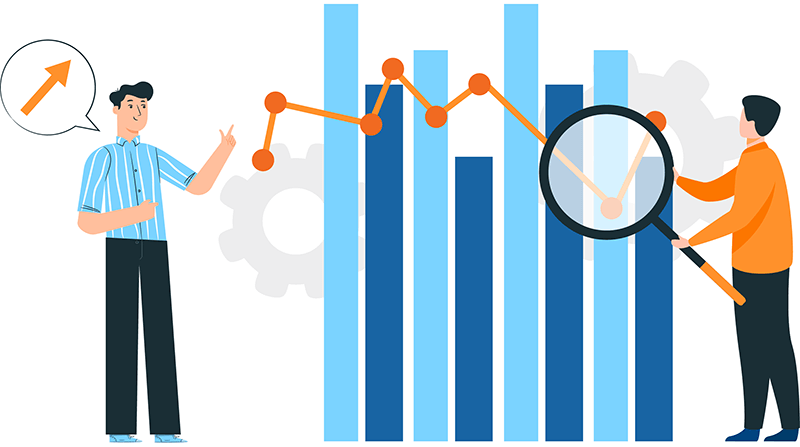 Shut down unused resources

Right-size underused resources

Reserve instances for consistent workloads

Take advantage of the Azure Hybrid Benefit

 Configure autoscaling

Set up budgets and allocate costs to teams and projects

Choose the right Azure compute service
It's highly likely that if you're a professional responsible for the cloud at your organization that these seven principles won't seem super innovative to you. Most companies today are already enlisting the majority of these seven in some capacity. However, abiding by them fully and achieving substantial results is often another story.

You may be getting a steep 72% discount with pay-as-you-go pricing on Azure when prepaying for yearly expenses with reservation pricing. You may also be recognizing more cost savings with Azure as the site claims that AWS is 5x more expensive for Windows and SQL Server. However, to recognize true cost savings, FinOps teams must be proactive by taking actions to monitor their cloud usage and cloud spends with a close eye.

While there are several platforms and partners on the market, including Hystax OptScale, which can provide you with helpful dashboards and rule setting to automate the process, it's always great to learn from the challenges and successes of others. Microsoft Azure is used by government agencies, enterprises and startups alike with a robust customer base which trusts it for more than 90 compliance offerings.

Luckily, Microsoft Azure is also sharing customer success stories on how Audi, Carlsberg Group, Rackspace and others are using the cloud effectively. Most FinOps professionals are always looking out for case studies and examples on how customers are achieving cost optimization while using the platform. Now, Azure is offering a sneak peek into how its solution is assisting them in their digital transformation and business efforts.

Here are the key takeaways from case studies produced on three diverse companies, Maersk, ASOS, and H&R Block, as well as how they are recognizing cost savings via MS Azure.

Maersk, the global transport & logistics leader
Azure decided to highlight the work Maersk is doing since the company is making cloud cost optimization a fundamental business planning principle. As a result, it's bringing about big benefits to the company's digital transformation efforts.

"You have all the power of the cloud in your hands, but you also have all the costs of cloud. And this isn't obvious," said Rasmus Hald, Head of Cloud Center of Excellence at Maersk.

Maersk said to be successful at cloud cost optimization it involves investing as a business in training your engineers to be constantly cost aware and optimizing regularly, not just for performance, but also cost.

Hald also suggests finding three top areas to target first. He said companies should "look at the size of the top three to five resource types – like Cosmos DB, App Service, Virtual Machines – and then target those resource types for optimization."

Maersk found success in optimization by tailoring cost optimization responses to how different business divisions operate within the company. Its engineering team for example has no need to buy capacity in advance. Finance has been able to lean on Azure's cost-benefit calculations and its ability to highlight challenges so finance team members could understand how a fluid IT infrastructure model would affect budget planning. Azure has also been able to provide Maersk with helpful reminders of their current consumption rates so they could focus and recognize clear opportunities to save.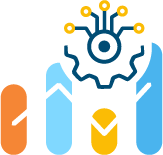 Free cloud cost optimization & enhanced ML/AI resource management for a lifetime
ASOS, the trendy online retailer
Kristina Moln-Page, Head of Finance at ASOS said her team's cloud cost optimization efforts via Azure have saved them 25-40%. COVID-19 had substantial effects on ASOS, as it did on retailers around the world. The pandemic's negative financial impact spotlighted the importance of finding a way to optimize cloud costs.
ASOS leaders said they find the cost management features Azure provides and the direct interactions with its team to make a big difference.
"We started by looking at which environmental machines weren't being used. We quickly looked at the utilization of machines and large storage accounts. These things were costing us high amounts of money and weren't being used very often or at all," said Ian Margetts: Infrastructure Services Lead at ASOS.
H&R Block, the powerhouse business known for tax returns
H&R Block leaders have embraced cloud computing technologies as they aim to transform the tax industry and the small business financial services industry.

A primary driver for companies to go from hosting on-premises to the cloud is the cloud's flexibility and scalability. However, far too many business leaders make the mistake of migrating without realizing the key differences in the hosting infrastructures.

H&R Block leaders found that a direct migration of on-premises infrastructure and applications without optimizing for a cloud environment would be both difficult and inefficient. H&R Block was able to work with Azure to launch a cost-optimization initiative throughout its cloud technology infrastructure and its business culture to implement best practices instead.

While these case studies are interesting and helpful to read, working with a dedicated partner to help you manage and optimize your cloud strategies can make a massive difference.
How companies can recognize further cloud cost savings
Most companies aren't just interested in MS Azure cost optimization alone, but enlisting multi-cloud strategies. Either way, monitoring cloud usage can be a full-time job. Working with a partner like Hystax OptScale can take a lot of the effort away from this tedious task. It can also widen the capabilities of native tools and give companies an opportunity to manage multi-cloud IT infrastructure more effectively.

While your team needs to be invested and aware for cloud optimization to occur, it shouldn't be a very manual process. OptScale can help your teams responsible for cloud cost management by offering them tips and transparency to achieve AWS cost optimization or cloud cost optimization on any platform of your choice.

PwC, Airbus, Yves Rocher and countless others all rely on OptScale when they are looking to cut cloud consumption and cloud usage. Hystax OptScale offers them the cloud cost transparency they need in order to cut their cloud costs down by recognizing issues or overspending before it occurs.

OptScale helps companies establish long-term FinOps processes by offering them full cloud cost transparency, improving resource utilization, identifying wastage and offering up hundreds of cost optimization tips.

Working with a partner like OptScale which can analyze connected cloud accounts, Kubernetes clusters and your engineering teams' survey responses to generate reports. These reports can then provide you with detailed analyses of IT infrastructure states, highlight challenges and deliver recommendations and next steps to solve them.

OptScale's integrations with the systems you're using also makes a key difference. It supports work happening on Jira, Jenkins, Slack, GitLab and GitHub. Users can then assign IT environments to any task using Jira and create simple schedules, plans and book IT environments within your R&D teams to avoid conflicts via Slack.

FinOps teams are putting themselves at a disadvantage if they aren't using systems which offer real-time notifications about IT environment availability, expired TTLs or cloud budget exceeds. Hystax OptScale can help to provide this in one pane of glass and offer important updates on IT environments and deployment information from within your Jenkins pipelines, for example.

If your team is in need of maturity assessments, free cloud and K8 cost optimization, cost anomaly detection, IT environment management and multi-cloud management, Hystax OptScale can be a great option for you.

Reach out to us here today to learn more or be invited to a demo to see how our dashboards and system work firsthand and can simplify cloud cost optimization processes.