Hystax, the leading FinOps and multi-cloud management solution provider, announced today that its OptScale platform will become the first open source FinOps and multi-cloud cost management solution available under Apache 2.0.

Hystax is currently the solution of choice for PwC, Ives Rocher, Nokia, DHL, Airbus and more iconic brands for its FinOps enablement with the ability to offer them a platform that promotes complete cloud cost visibility and countless optimization recommendations.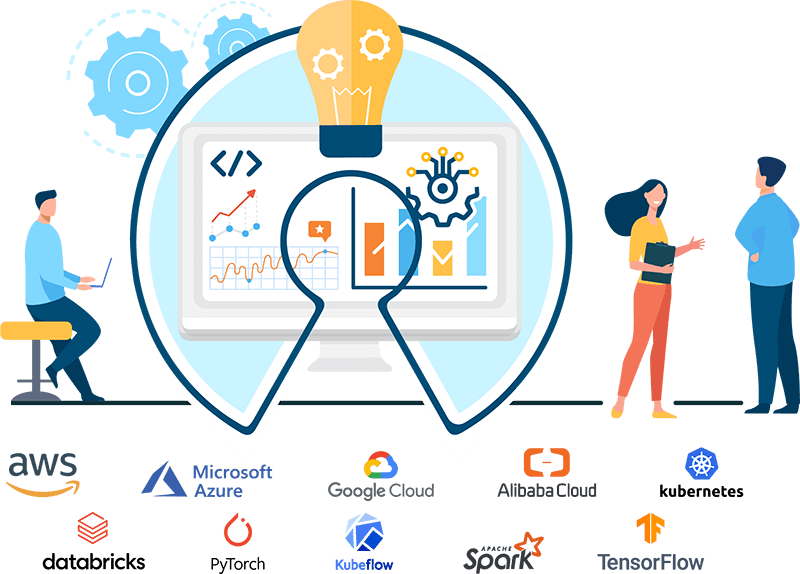 'The Hystax team has always believed that an open exchange of ideas, transparency and community-oriented development are necessary to drive true innovation," said Nick Smirnov, Founder & CEO of Hystax. "Now, businesses of all sizes and professionals from different countries, companies and backgrounds, can collaborate more effectively. The open source solution will allow for greater progress to be made on FinOps strategies and solutions to common cloud challenges.'
Access to OptScale open source solution will be granted to users by the Apache 2.0 license. It enables Hystax to deliver the OptScale platform to a wider range of cloud capacity managers, engineers and FinOps enthusiasts and accelerate the adoption of cloud cost optimization and FinOps methodology globally.
Users can get the solution and find its full source code on our GitHub page. Moreover OptScale users have the opportunity to contact Hystax experts for consulting if they encounter any issues.

Hystax's SaaS solution will be more prime than ever before to allow businesses of any size to optimize cloud & K8s costs and improve IT infrastructure usage through proper FinOps adoption.
OptScale key features and capabilities
Via the OptScale solution, users can dive deeply into their resource lifecycle management and discover company pitfalls, which often lead to overspending, more easily. Users are empowered to make data-driven decisions and craft an efficient cloud usage experience to increase their business performance.
With OptScale users get:
FinOps strategy and adoption

Dozens of cost optimization scenarios and security recommendations

Cost allocation, budget constraints, daily limits and quotas with instant alerts

Anomaly detection to avoid bill shocks

Kubernetes cost optimization and rightsizing

Best-in-class VM rightsizing engine and network traffic visualizer
OptScale is designed to establish a long-term FinOps process by providing complete cloud cost transparency, improving resource utilization, identifying wastage and providing hundreds of cost optimization recommendations for Kubernetes, AWS, MS Azure, GCP and Alibaba Cloud.
You can learn more about the Hystax OptScale platform and its unique capabilities at https://hystax.com.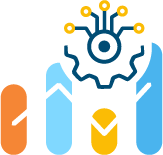 Free cloud cost optimization & enhanced ML/AI resource management for a lifetime
Join our Finops community
Hystax drives FinOps methodology, and has crafted a robust community, which users can join here. The community discusses FinOps and cost optimization best practices, our experts offer users how-tos and technical recommendations, and provide ongoing details and updates regarding the open source OptScale solution. OptScale and its community help users implement FinOps principles by engaging engineering teams in cloud optimization and cost-saving processes.
Our mission is to help companies in building a culture of efficient IT workload usage by providing all necessary instruments for test environments and cloud cost management. We offer OptScale designed as a unique B2B SaaS platform, that optimizes IT infrastructure cost and helps to enable FinOps practices, offers complete visibility and control over Kubernetes, AWS, Microsoft Azure and Alibaba costs. Medium-sized and enterprise companies gain up to 45% of cloud cost savings in the first three months of product usage. The company was founded in 2016 and has customers in 48 countries. The most remarkable customers are Airbus, Nokia, Burger King, Bentley.


OptScale live demo: https://my.optscale.com
GitHub page with full source code: https://github.com/hystax/optscale 
Reach out with questions, feedback or ideas. We are always at your disposal [email protected]
📃How-tos and best practices for FinOps, cloud cost optimization and security.
👆🏻 Find recommendations from FinOps experts for AWS, Microsoft Azure and Alibaba Cloud:
● How to release Elastic IPs on Amazon EC2
● Reduce your AWS bill by eliminating orphaned and unused disk snapshots
● 3 easy steps to find all inactive users in your AWS account for access management and security improvements
And much more deep insights on FinOps adoption in your company ➡️ https://hystax.com/how-tos-for-finops-cloud-cost-optimization-and-security