The COVID-19 pandemic and the resulting acceptance of remote work as the new norm have translated into significant periods of growth and investment in the cloud. Professional IT leaders quickly shifted workloads to the cloud to keep business running smoothly for remote employees. Now, the great benefits of remote work and opportunities presented by it to both employers and employees alike has been realized.
As a result, cloud adoption, cloud usage and cloud consumption are only expected to continue growing in 2022 and well beyond it.

Digital transformation has taken the fast track, advancing business plans which were estimated to occur in years time to just months. As more organizations continue to embrace hybrid work opportunities, their reliance on cloud infrastructure will only continue to grow. Gartner is projecting global spending on cloud services to reach more than $482 billion in 2022, an increase from the $313 billion recognized in 2020.

This 21.7% growth rate should be enough to get any and every business leader to pay attention. And with platform technologies, customer experience and digital supply chain as the three areas expected to drive the most significant cloud momentum in 2022, the variety of businesses which can benefit from greater cloud investment and optimization are great.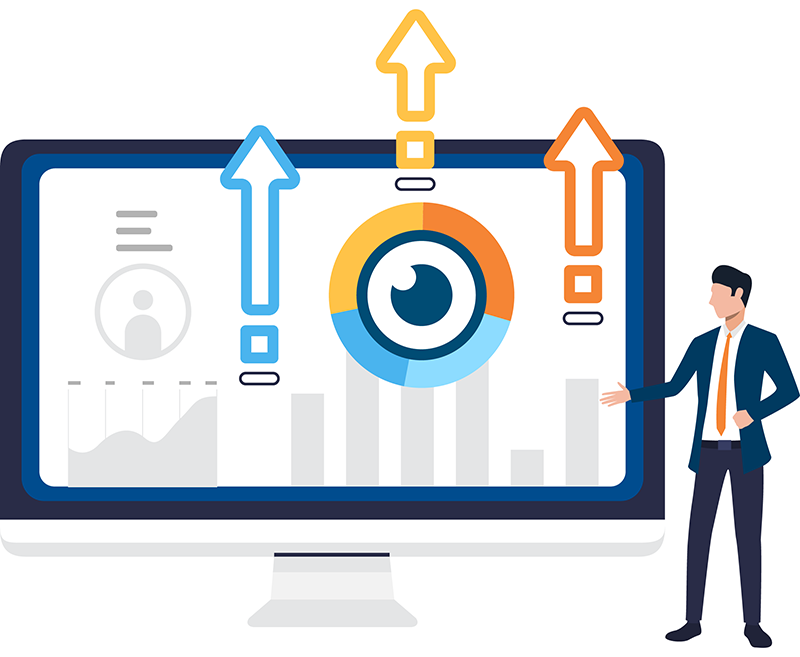 It's more important than ever to ensure your business is doing everything it can to optimize cloud costs. While cloud cost optimization may sound challenging, it really just comes down to effective cloud cost management.
Defining your FinOps principles & strategy
FinOps, short for Cloud Financial Operations, is the term used to define financial accountability for the cloud and its associated spend. It's often focused on finding a balance between cloud spend, quality and speed that works well for your business and its evolving needs.

Diverse businesses approach FinOps differently. However, all business leaders should look to develop principles that allow key stakeholders to stay informed on cloud usage and spend, receive insights that allow things to operate in a method of continuous improvement and finally have the data to make important calls to optimize all efforts.

FinOps can only work well with transparency and visibility as its core, translating to cloud usage and costs, performance, data for real-time decision making and organizational alignment. This alignment is also key, as businesses typically have a mix of executives, product owners, finance and procurement, engineers and operations managers involved and clear responsibilities must be defined to be successful and optimize processes to keep costs at bay. It's a cultural practice which requires each of these individuals to take ownership, make predictions and share information rarely than operate in a siloed environment. Once team member roles and responsibilities are defined and a clear system is in place for budget management, efficiency reporting and forecasting, cloud cost visibility can be achieved.

Plus, it's important to note that FinOps and associated strategies are not built with the purpose of cost savings alone, but on making money for the business and improving operational efficiencies. When cloud spend reaches optimal levels, it's likely to result in greater revenue, more customers, greater products and more opportunities for the business to thrive. Additionally, remote work opportunities are here to stay – whether offices reopen five days a week or not – so solidifying processes that work well and optimize costs for the new world of work is critical to stay competitive.
Free cloud cost optimization. Lifetime
Ensuring cloud cost optimization
Cloud visibility means having a detailed view of all of your business's cloud activity. Plus, it's not just spending, but having the ability to detect security threats and track inefficiencies in cloud deployment.

Companies like Hystax are helping businesses maintain high visibility into their IT environments to provide the transparency needed to keep costs down. Companies which turn to Hystax are granted real-time data points and performance information to act upon. For example, easy identification of underutilized resources and wastage is often the secret sauce to reduce cloud costs. Unused capacity is a big culprit in cloud spend, but it is preventable. With greater visibility, resources can be easily reallocated so your company spends on the cloud smartly. Additionally, users are also able to establish rules to send alerts when things go awry and avoid security threats with easier ability to detect holes and address them quickly.

With Hystax, leaders still reap all of the benefits of multi-cloud strategies and the different elements diverse providers can offer them, but are able to view all spends in a consolidated manner. This process leads to greater visibility which translates directly to a healthier bottom line. Significant time is also saved by employees who no longer need to go digging for spends and data within each cloud platform, but who can come to one place to find everything they need. This process leads to easier reporting and greater visibility by those assigned ownership of cloud spend, as well as those at the top of the organization who often need quick answers for financial reports.
Losing control can be damaging
Operating within the cloud and leaning on its great opportunities to fuel remote work and international team efforts doesn't mean you need to risk losing control. Yes, there are always risks when using third-party providers and cloud services versus your own data centers, but you can maintain visibility with an effective process and system in place.

Assigning clear ownership of individuals to manage and track your cloud efforts, as well as ensuring your business is using effective tools are the make or breaks to cloud cost visibility efforts. Finding a tool that can be customized to meet your deployment and usage needs, such as Hystax's, will help you manage your cloud efforts and optimize them regularly. Having access to dashboards that allow you to track finite periods of time and compare performance and usage will help you best identify cloud consumption and areas where cuts can be made.

Hystax is trusted by the likes of DHL, PwC, Nokia and Yves Rocher to name a few to help them in their FinOps and multi-cloud management with an easy-to-implement solution. Hystax OptScale helps companies implement FinOps principles effectively by engaging teams in optimization and cost-saving processes through a system proven to provide full cloud cost transparency. 
OptScale live demo is available here → https://my.optscale.com/live-demo. Reach out to us today to learn more and ensure you're privy to our hundreds of optimization recommendations.