Today, we have exciting news for all the cloud and Machine Learning enthusiasts. The first public open source release of OptScale, a state-of-the-art FinOps and MLOps solution, is now available for everyone to download, deploy, and derive value from.
Why is OptScale a game-changer?
As organizations increasingly move towards cloud solutions and integrate Machine Learning into their workflows, there's a growing need for tools to manage and optimize these processes. That's where OptScale comes into play.
OptScale offers a unified platform for financial operations (FinOps) suited to any cloud workload. This platform ensures that businesses can keep track of their cloud expenses, optimize their resources, and ensure efficient expenditure. But that's not all. The MLOps functionalities are a boon for ML/AI teams, offering experiment profiling, performance optimization, and cost reduction mechanisms. In essence, OptScale streamlines both your cloud and AI operations, ensuring both are running efficiently and cost-effectively.
Its open source nature sets OptScale apart from other solutions in the market.
Open source projects have a few distinct advantages:
1. Community-driven improvements: With publicly available code, it's not just the original developers but the entire global community that can contribute to its enhancement. This improvement means more features, better optimizations, and quicker bug fixes.
2. Transparency and trust: Open source projects are transparent by their very nature. You know precisely what you're deploying, leading to higher trust levels.
3. Flexibility: Since the source code is available, businesses can tweak it to suit their unique requirements better.
Get started with OptScale
If you're as excited as we are about the potential of OptScale, getting started is straightforward.
Here's how:
1. Visit the repository: Head to OptScale's GitHub repository to access the source code.
2. Download and deploy: Follow the provided instructions to download and deploy OptScale in your environment.
3. Contribute: Being an open source project, your insights, code improvements, or even bug reports can be invaluable. If you have suggestions or find issues, contribute to the project and be a part of this revolutionary tool's growth.
You can also access OptScale as a SaaS offering by visiting https://my.optscale.com/live-demo. All the new capabilities are available there.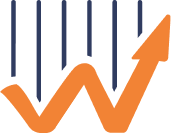 Free cloud cost optimization for a lifetime
The release of OptScale is a significant step forward in the realm of FinOps and MLOps. By making it open source, the creators have ensured that its advantages can be tapped into by businesses of all sizes, from startups to giants. As the community around OptScale grows, we can only expect it to get better, more robust, and even more tailored to the ever-evolving needs of cloud and AI operations.
Dive into OptScale today and experience the future of optimized cloud and machine learning operations!