In the dynamic realm of open source platforms, OptScale continues to solidify its reputation as a trailblazer, merging FinOps and MLOps into a cohesive user experience. With its core accessible via its GitHub repository and a SaaS variant at my.optscale.com, OptScale caters to a diverse user base. Today, we're delighted to introduce its newest feature: the Duplicate Object Finder for AWS S3, a game-changer for enterprises leveraging the AWS ecosystem.
OptScale: A quick refresher
Before we delve into the specifics of this novel feature, let's acquaint newcomers with OptScale. This open source tool balances financial operations (FinOps) and Machine Learning operations (MLOps). In simpler terms, it's an ally for companies striving to harness the power of Machine Learning while ensuring cloud financial management remains streamlined.
The underlying problem: AWS S3's redundant objects
As companies exponentially grow their data repositories, AWS S3 has emerged as a dominant force. It promises scalability, robustness, and high availability. Yet, its very advantage – the vast storage capability – can morph into a challenge. The labyrinth of data often houses duplicate objects, a silent menace that, over time, bloats cloud expenditures.
The revolutionary solution: OptScale's Duplicate Object Finder
Addressing this omnipresent challenge head-on, OptScale's latest feature promises businesses a fine-tuned approach to AWS S3 management.
Multi-account connectivity
Dispelling the constraints of singular account connectivity, OptScale's Duplicate S3 Object Finder empowers users to link unlimited AWS cloud accounts. This flexibility is invaluable for enterprises juggling multiple buckets spread across diverse accounts.
Precision in duplicate identification
OptScale embarks on a comprehensive scan after integration, fishing out duplicates from the vast ocean of S3 objects. Beyond sheer detection, the emphasis is on pinpoint accuracy, ensuring businesses can act without apprehension.
The economic implications of redundant data are staggering. OptScale offers businesses a roadmap to significant cloud cost reduction by illuminating these duplicated objects. By trimming the excess, companies can realize optimal ROI on their storage investments.
Enhanced storage practices
Financial benefits aside, the feature also ushers in refined storage hygiene. Redundant data can clutter operations, hinder swift retrieval, and complicate analytics. By sanitizing the storage space, processes are more streamlined and efficient.
The revolutionary solution: OptScale's Duplicate Object Finder
While the open source community can harness this feature via OptScale's GitHub repository, there's an alternative route for those seeking a more direct approach. OptScale's SaaS offering, accessible at my.optscale.com, ensures users get the best of the tool without delving into the intricacies of deployment. It's user-friendly, swift, and embodies all the feature-rich experiences of the core product.
For those eager to leverage this cutting-edge feature, here's a step-by-step guide:
Choose your OptScale experience. Whether you prefer the open source GitHub route or the SaaS variant, both portals are equipped to serve your needs.
Adhering to the detailed guidelines, connect your AWS accounts with OptScale.
Entrust OptScale with the heavy lifting. The tool will traverse your S3 buckets, meticulously listing all duplicate objects.
Equipped with a detailed list, the power is back in your hands. You can decide the path forward, whether it's deletion, archiving, or analysis.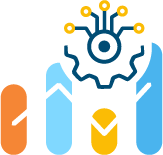 Free cloud cost optimization & enhanced ML/AI resource management for a lifetime
The digital realm is replete with tools promising optimization. Yet, only some address challenges as universal and potent as data redundancy in cloud storage. OptScale's Duplicate Object Finder isn't just a feature; it's a paradigm shift in how businesses perceive and interact with AWS S3.
Beyond the immediate financial savings, it's a pledge for efficient, effective, and evolved storage practices. It's an invitation to re-imagine data management, declutter, and optimize.
Experience the revolution today with OptScale. Your AWS S3 usage will never be the same again.