Red Hat and Hystax help companies to take a right step to a successful cloud migration journey, that paves the way for innovations, high level of data performance and security.
Red Hat, the world's leading developer and supplier of open source software, and Hystax, a provider of cloud migration and Disaster Recovery software and services, supports partner program, offering products and services, that allows companies to achieve digital transformation objectives in the fast-growing market for cloud computing.
Red Hat and Hystax, building a comprehensive approach of cloud migration and Disaster Recovery process, allows companies to focus on core business, improving security and reliability of their workloads, cutting their costs for migration process.
Hystax Acura Live Migration provides businesses with a simple, efficient, fully automated live migration of complex business applications from any source to any target cloud platform, helping companies to reduce TCO.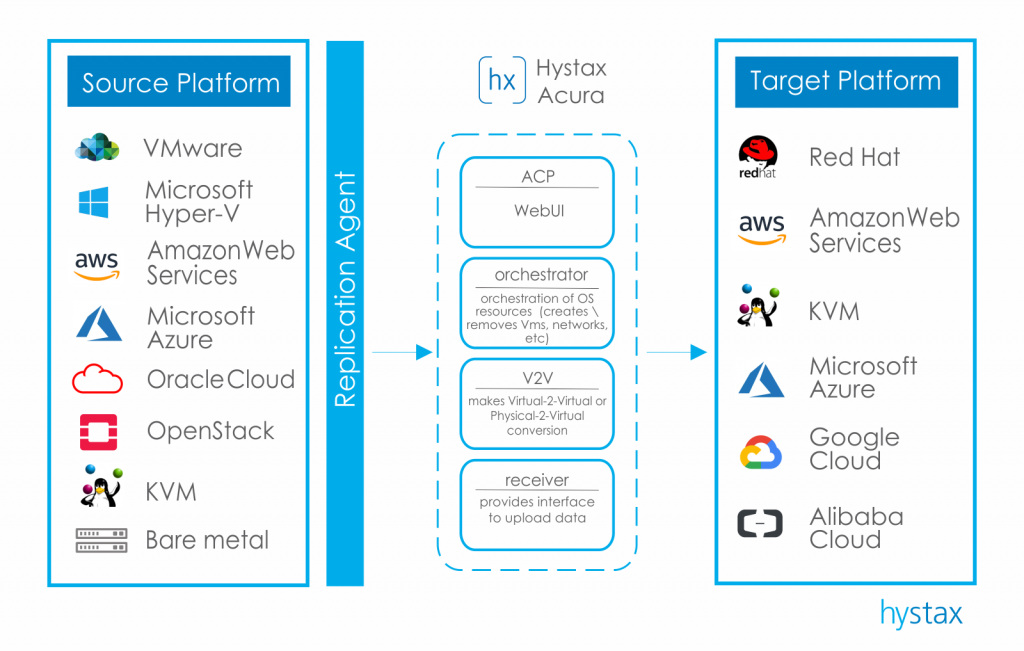 Hystax Acura Live Migration and Disaster Recovery
Fully-automated Cloud Migration and Disaster Recovery
Unlimited number of test failovers
Isolated solution infrastructure for customer security
Migration from Bare Metal Machines
Support of cloud orchestration and dependencies between components
Background consistent replication
Agentless migration without any data loss


Hystax is a Cloud Migration and Disaster Recovery company focusing on consistent replication of IT workloads and providing live migration and Best-In-Class Disaster Recovery. The company was created with a mission to make a journey to the cloud and between clouds a simple and straightforward process.