You've likely heard of the '5 Key Performance Indicators' for business. Most professionals know to look at revenue growth, revenue per client, profit margin, client retention rate and customer satisfaction as key measurements for success. However, the leading KPIs which FinOps teams should look out for are not always as intuitive.
Managing a company's cloud usage and identifying FinOps indicators for success is complicated. There's no secret sauce which works for every company across every industry. However, to achieve cloud cost optimization and cloud cost transparency, employing FinOps best practices and understanding some KPIs that can assist you in doing so will help greatly. 

Quick FinOps 101: What is FinOps?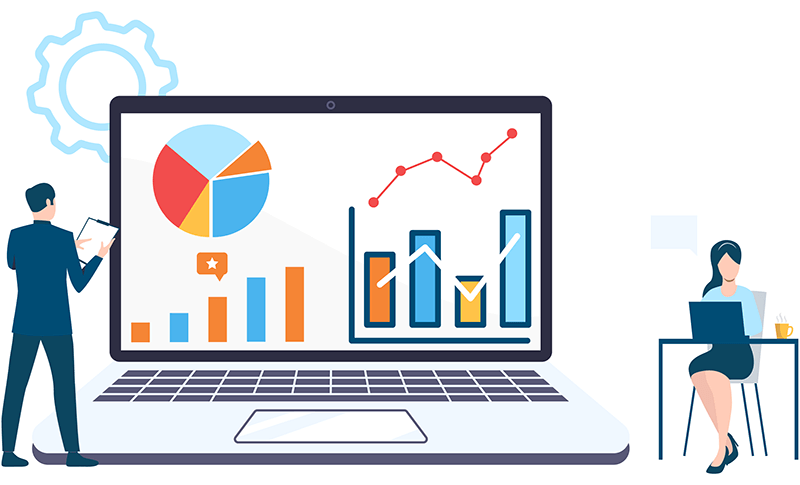 FinOps is short for financial operations and refers primarily to cloud optimization efforts. While most companies are using a cloud, fewer who are familiar with the concept of FinOps or who the individuals at their company who serve on their FinOps team are.
FinOps is essentially the primary operating model for the cloud. It refers to a set of standards and practices which were developed to help cloud practitioners manage and optimize their company's cloud consumption. The ability to reduce cloud costs even with these best practices in mind can be cumbersome due to variable economics which the cloud presents.


At Hystax, we're working with companies across multiple industries and can share some of the key FinOps KPIs these companies are considering highly today. These include identifying the percentage of unattached volumes, uncovering stopped, but not deallocated instances, obsolete snapshots and images and the percentage of usage spot or reserved instances and subscriptions.

KPIs establish a surefire way for groups to manage cloud costs by assigning responsibility to them. With great cloud usage comes great responsibility, as KPIs allow for more tracking, data and metrics to be shared which means greater transparency throughout the organization.

Since so many different professionals – from engineers to finance gurus to product developers and others – are involved in FinOps, setting these KPIs like usage on weekdays versus weekends and rightsizing opportunity values can really allow your team to make even small changes happen so you can work smarter and use the cloud more efficiently.

Let's break things down a bit more, as most FinOps KPIs can be grouped into three categories.
Cloud visibility is the key to every business's success with it. In order to standardize processes and set rules that will work, KPIs need to be set which take cloud consumption, security, availability and performance into account.
For example, looking at the average price of compute each hour, the part of the budget that is allocated to cloud spend or looking at the forecasts versus the cost of cloud resources per business group within your organization can all be helpful. Others are looking at the amounts on their bills that make up untagged resources or the total percentages of their environments which do have effective tagging set up. 
Looking at forecasts versus actuals, identifying percentages you can track and analyze and divvying it up per team's use will really allow you to narrow in. Being able to assess cloud spends to set core KPIs that will help you have more visibility into your usage is key.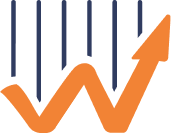 Free cloud cost optimization for a lifetime
KPIs to optimize the cloud
Think about rightsizing savings percentages, the amount of security lapses which may occur each week, the amount of your assets which do not reach configuration standards or the costs per resource when your spends are effective.

FinOps teams in search of ways to optimize the cloud can look to set KPIs based on monitoring what's happening currently and coming up with recommended fixes for any risks, such as compliance or security.
KPIs to optimize the cloud
We've touched a bit on rule setting to prevent issues from getting too bad before they're caught or preventing mishaps altogether when certain criteria is met with regard to cloud usage or cloud spend. Setting KPIs based on automation tactics is another key area to deep dive into. A KPI could be time saved resulting from rules or policies put in place, for example.
Taking this one step further, considering cloud governance KPIs is also key. Governance is a critical part of the FinOps team's role and involves defining these alerts based on infrastructure changes and setting up practices to alert necessary team members or shut things down quickly when needed or when overspends occur. This governance can also be segmented into financial, operational and security as well. 
Some notable KPIs that fall into this category can include cost optimized over time, the amount of reservations which are automated, the availability of service, time to deployment and much more.

The list goes on from there, with others setting KPIs that include monitoring everything from expense processing time, compliance rates, accounts payable turnover, interest spends and much more.

Here is also a helpful video to watch from Cloud Academy which covers cloud KPIs for further insights for you to benefit from.
How to best monitor metrics that align with your chosen KPIs
Whatever KPIs your team sets or decides to prioritize, Hystax OptScale can serve as a significant partner to you in the process. FinOps teams can turn to OptScale's clear dashboards to best manage their cloud consumption and efficiency efforts. FinOps is all about collaboration, and these dashboards as well as rule setting, hierarchy needs and others can all be accomplished via the OptScale platform.
With Hystax OptScale, FinOps teams can more effectively define their cloud usage and a strategy to optimize it, set and change cloud budgets, set up cloud usage practices based on metrics and deep dive into their results to continue making adjustments.
One of the main contributors as to why businesses often don't succeed in the cloud or have real issues using multi-cloud strategies is the lack of proper collaboration and planning. Having access to a platform which fuels collaboration is critical. However, it's not just the platform provided, but the partner that Hystax OptScale and its dedicated team members serve as key. You want to work with a partner who understands KPIs to set based on what you're trying to achieve, important metrics to follow to meet them, resources to identify to rightsize and much more, can be invaluable.
In short, whether it's AWS cost optimization, MS Azure cost optimization, Alibaba Cloud cost optimization or Kubernetes cost optimization you're looking to achieve (or a likely mix via a multi-cloud strategy), Hystax OptScale can greatly help you.
Reach out to us today here to learn more or participate in a demo. We'd love to showcase how we can work to serve your FinOps team and help to deliver them with cloud cost optimization tools and cloud cost management to help them meet the FinOps KPIs they have in place.