Simply put, data centers are expensive to operate. It's not easy managing budgets, resources and the organization of such projects onsite. Then enters the cloud and all of its accompanying challenges. However, if business leaders are aware of the main challenges they're likely to encounter in cloud financial management, they can proactively plan to account for them.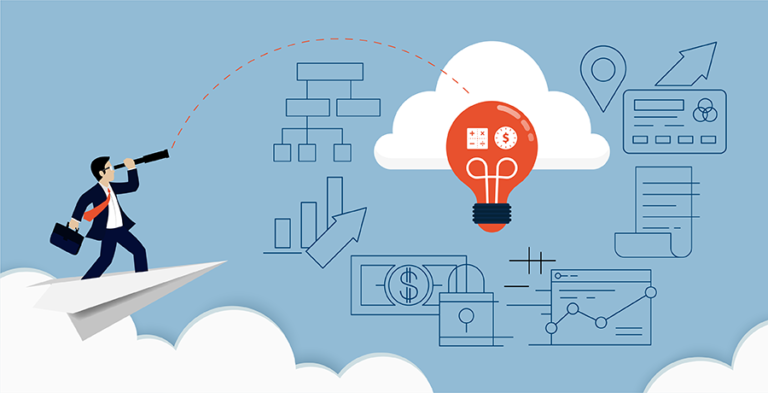 Public cloud vendors offer businesses many options to choose from in terms of cost models and financial structures for cloud optimization. Due to the complex nature of the cloud and with multiple opportunities at bay, business leaders are constantly looking to alter and improve their financial management strategies. Their goal is for effective cloud cost optimization to be realized.

So what are the main challenges facing business with regard to cloud financial management today? When it comes to financial cloud management some of the most commonly cited pain points include handling shared costs, forecasting correctly, aligning technology leaders with others in the organization and getting engineers to act. Additional factors to take into account include eliminating unnecessary cloud waste and accounting for non-IaaS costs.

Identifying challenges and ITFM tools
IT professionals regularly turn to ITFM tools which are built to record, analyze and provide insights on costs from multiple standpoints. The cloud brings with it even thornier computing environments. When considering how dynamic the cloud can be, it can be a challenge to align your IT implementation with demand since demand is never stagnant. Traditional ITFM tools don't work in dynamic cloud scenarios. These tools also don't support many financial methods which businesses use, such as cost allocation.

Additionally, businesses typically also aren't investing in one cloud alone, but using multi-cloud strategies. With access to a seemingly infinite number of resources for compute and storage resources via the public cloud, leaders are tasked with understanding the ins and outs of different providers as well. The most well known ones include AWS, Azure and Google Cloud. While it's strategic for businesses to disperse their needs and utilize different cloud providers, many more challenges occur innately. There are also in-house systems to account for. This reality presents additional challenges such as management of consumption and the enforcement of policies across different environments.

An additional factor to consider is shadow IT, which refers to end user registration to any cloud service. Shadow IT happens when professionals go around the business's typical IT procurement processes. It can result in a lack of transparency which also limits IT governance. Shadow IT presents challenges like an inability to control costs and align cloud costs with business performance. Achieving cloud usage optimization becomes much trickier as a result as well. Overall, these complex, dynamic and not fully transparent environments can make the jobs of those responsible for cloud cost management much more difficult.

Regardless of the business or sector it operates in, those utilizing the cloud typically encounter very common challenges. For example, the ability to track cloud assets is core to cloud financial management, often referred to in short as FinOps. However, many businesses are not properly making system configuration changes or know how to effectively manage and track the compute power of instances, storage and these associated costs. Business leaders are bound to encounter challenges when they do not separate resources into groups so that costs and usage can be attributed to specific applications. Leaders should also place specific business units in charge of resource groups so that they can become fully responsible for monitoring costs and usage more finitely.

Businesses will also run into challenges when not utilizing user hierarchies that are offered to them by cloud providers. Since the cloud and usage is so dynamic, it's important to give different levels of data access to stakeholders. This strategy can help overcome challenges associated with changing environments and the types of users involved in each system at play. Most cloud providers offer the abilities to generate customized reports and dashboards to give company stakeholders access to key information that can help inform finops decisions.

Again, with the dynamic nature of the cloud and regularly changing cloud spends, one of the biggest challenges businesses encounter is budgeting and forecasting. In addition to the dashboards mentioned, those responsible for your cloud spend and management of it will run into more trouble if they do not set specific budget thresholds and utilize alerts when spends are reaching those thresholds. Knowing when costs are about to go over budget before they do can make or break the success of FinOps. Businesses should take advantage of the data analysis and reports they're privy to when utilizing cloud providers to better project costs.
Deep-diving into FinOps and overcoming challenges
FinOps should be part of the company's culture. Team members should be instituting best practices for FinOps solutions and collaborating in order to make informed decisions, optimize cloud spends and operate smoothly.

Like any business unit, collaboration of stakeholders is the key to success. If FinOps team members don't collaborate, it will be difficult to provide business value and generate FinOps cloud reports. It's also critical in order to define budgets and forecast correctly. Different stakeholders include:
Executives

, such as your head of infrastructure, CTO, CIO and others in cloud management

Business & product owners

, such as your director of cloud operations and business operations manager

Finance

, such as finance advisors, technology procurement officers and others

Engineering & operations

, such as devops, software engineers and engineering managers

Collaborating with the latter group mentioned is an important piece to enlisting an effective FinOps strategy. Getting the company's engineers to take actions is often one of the biggest struggles in cloud financial management. Having a centralized team can help to overcome challenges, including assigning true ownership of cloud usage to stakeholders to keep them responsible. 

Additionally, businesses will run into further challenges if they do not understand fully-loaded costs. It's important to assign tag strategy and compliance, as well as map spending data to the business.

Having a siloed procurement team simply does not work. To effectively determine costs, businesses need a FinOps team that is cross-functional and working together to come up with procurement best practices and optimize cloud rates and management. Additionally, cloud vendors often offer discounting options and ensuring all stakeholders are aware of these can help to save the business significantly. They can also decide on pre-purchase capacity and licensing in order to further optimize their efforts.

Finally, in order for this cross-functional team to operate effectively, they need to align their goals to those of the overall business. From identifying business use cases to developing a clear communication strategy, there are many things this team can do to ensure success. Encouraging them to set up a regular cadence of meetings and regroups, as well as debriefs during times which make sense for your business so they can come prepared and seek common solutions together is critical.

Creating a template of sorts for decision making processes across units can also prove helpful. This framework will also help to determine whether decisions being made are in alignment with those of the business itself. These regular meetings can also help to bring the smartest minds of your company together to discuss further optimization strategies. Sometimes those more on the outside are able to provide a different point of view or bring forward additional information which can help business leaders optimize their cloud spends more thoroughly.

The move toward cloud financial management collaboration enables today's companies and those involved in every relevant sector of the business to actively participate in the process. This joint effort will undoubtedly help companies to increase efficiency, optimize cloud usage and reduce cloud spend.

A way to improve your multi-cloud usage experience
With the use of different cloud providers, managing your individual and total spends can be challenging. It can also be difficult to fully understand how to enlist a cloud health monitor strategy that is effective. Analyzing and optimizing cloud usage based on provisioning patterns and cloud performance, price and capacity can be difficult on your own and without the right tracking systems in place.
For example, businesses can overcome cloud challenges by using Hystax OptScale solution to track cloud usage across clouds, identify patterns and provide insights based on data locality, cloud regions capacity, performance and price. Business leaders can greatly benefit from scoring provided on every cloud availability zone in real-time to provision in the most optimal way.

Truly managing cloud spends means invoking a practice of instituting financial accountability to your businesses stakeholders. Taking the time to develop a thoughtful strategy will help your company to account for the variability of cloud spending. It will help different teams identify where they can conduct business trade-offs that result in keeping costs within budget without sacrificing business needs and quality.

Partnering with a trusted provider like Hystax can help you to better assess and manage your overall cloud spend. Cloud financial management can seem incredibly difficult without the right knowledge and resources in place, but it definitely doesn't need to be. If your team would like assistance with FinOps, feel free to reach out to us.