Disaster recovery, comprised of diverse strategies and tools, is a lifeline to restore vital data, applications, and hardware, ensuring business continuity during unexpected IT disasters. These IT crises, caused by myriad factors, can negatively impact a company's revenue and productivity, making a compelling case for the imperative nature of disaster recovery.
Despite this, the perception of disaster recovery as an exhaustive and time-demanding endeavor remains widespread. Formulating a comprehensive disaster recovery strategy, delineating a DR plan, implementing data replication, conducting failover/failback testing, and maintaining an updated procedure can be challenging and costly. As a result, businesses often grapple with the balancing act of cost-effectiveness and optimal performance in selecting a suitable disaster recovery solution.
There is a vast array of disaster recovery scenarios to consider, including cold site, hot site, virtualization, data center disaster recovery, point-in-time copies, and instant recovery, each offering distinct features and capabilities. However, many organizations gravitate toward Disaster Recovery as a Service (DRaaS). Not only does this cloud-based solution offer enterprise-level functionalities at an affordable price, but it also simplifies the disaster recovery process, making it manageable even for non-experts.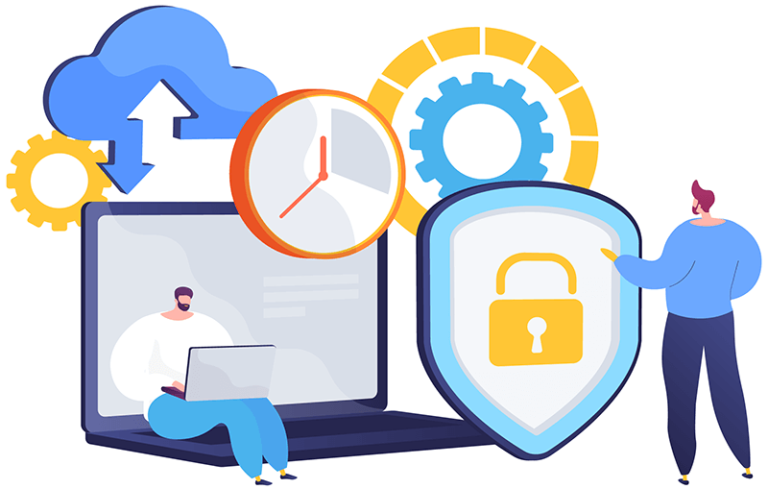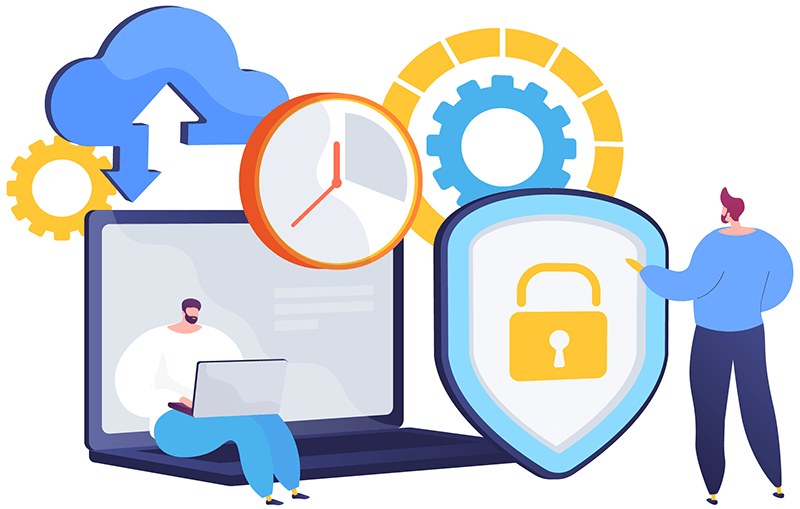 Understanding Disaster Recovery as a Service (DRaaS)
Much like Software as a Service (SaaS) or Platform as a Service (PaaS), Disaster Recovery as a Service is a third-party managed, cloud-based IT service. This service ensures that your data is securely backed up and stored in an inaccessible remote data center unless authenticated.
DRaaS works by a cloud provider facilitating the replication of virtual servers to an offsite location, which can then be activated in the event of a disaster. This process ensures that an updated replica of each safeguarded server is always available in the cloud. If an interruption occurs in the customer's infrastructure, these replicated servers can be quickly activated, usually within minutes, ensuring continued operation.
By capitalizing on cloud-based resources, DRaaS offers enhanced scalability and flexibility and streamlines the backup and disaster recovery process. In addition, the 'As a service' model transfers the responsibility of backup and recovery operations from your internal IT team to the DRaaS provider. Overall, DRaaS offers a lot of advantages, and we will delve into the most significant ones in more depth.
Key advantages of Disaster Recovery as a Service (DRaaS)
1. Significant cost reduction
The principal benefit of employing DRaaS is the substantial cost savings it offers. If a business opts to set up a similar infrastructure independently, it would inevitably encounter expenses such as procuring hardware capacities and software licenses, establishing the backup site, and ensuring its network connectivity with the primary infrastructure. This approach would also increase the workload on the company's IT department, as the remote location necessitates administration. Establishing a disaster recovery infrastructure may prove prohibitively expensive for many businesses operating a few vital applications on a single host. With DRaaS, all these concerns are shouldered by the cloud provider.
In essence, DRaaS helps to eliminate expenses such as:
Renting space for a secondary data center.
Ongoing maintenance costs, including power supply, HVAC (for cooling equipment), and Internet access.
Acquisition or leasing of hardware like servers, storage, and networking equipment.
Salaries for employees and travel costs for servicing the secondary data center.
.
Creating and maintaining a personal disaster recovery site can be daunting and costly. The same applies to configuring and testing backup and recovery procedures. You eliminate high administrative and maintenance demands by shifting this infrastructure burden to the DRaaS provider and gaining access to an intuitive dashboard that automates most disaster recovery functions.
3. Regular backups and swift recovery
DRaaS facilitates automatic data backup to the cloud at set intervals and promptly retrieves the backup data in emergencies. Recovery Point Objective (RPO) and Recovery Time Objective (RTO) determine the frequency of backups and recovery speed. As a result, lower RPO and RTO values enhance your organization's IT resilience. However, be mindful that near-zero RTO and RPO come with higher costs, so it's crucial to strike a balance by considering potential financial losses from system downtime.
4. Data protection and security
As mentioned earlier, DRaaS ensures your data is securely backed up and stored in a remote data center, protecting against unforeseen loss and unauthorized access.
Present-day cloud service providers employ robust security protocols, advanced encryption, and regular security patches to safeguard their data centers where your data resides — a level of security that is challenging to attain with on-premise data storage. In addition, cloud providers utilize strategies like private clouds and multi-factor authentication protocols to enhance data security further.
DRaaS solutions are designed to operate with diverse systems. For instance, you can run virtual servers with various hypervisors and replicate data across different storage systems and clouds. This compatibility makes DRaaS independent of specific hypervisors, hardware, and applications.
As a cloud-based solution, DRaaS allows access to your system from anywhere with an internet connection. In challenging scenarios that render your physical office inaccessible (for instance, during a lockdown due to a pandemic), you can still manage your remote servers from virtually any location.
However, employing DRaaS and its remote servers doesn't mean relinquishing control of your IT infrastructure. Quite the opposite, your IT team retains the capability to manage applications and data storage, execute and analyze reports, conduct backups, and restore lost data independently.
7. Access to external IT expertise
Upon opting for a DRaaS solution, you gain access to the expertise of industry professionals specializing in data safety, cloud backup, and disaster recovery. As a result, in the event of a problem, dependable providers can help you resolve it efficiently. Plus, your in-house team isn't required to have comprehensive knowledge of disaster recovery, as the responsibility for hardware-related data protection is assumed by your service provider.
Comparing Disaster Recovery as a Service (DRaaS) and Backup as a Service (BaaS)
Business owners and IT experts often recognize Backup as a Service as another effective solution to mitigate the impact of IT disasters. However, a crucial distinction between BaaS and DRaaS is often overlooked. In simple terms, while Backup as a Service safeguards data, Disaster Recovery as a Service extends protection to applications, data, and the entire infrastructure. Thus, BaaS can be considered a subset of DRaaS with restricted functionality. DRaaS integrates compute services, ensuring data backup and application continuity. Unlike BaaS, DRaaS incorporates features facilitating the orchestration of failover, failback, and testing. BaaS necessitates more manual input and, consequently, more expertise and effort from your in-house team for successful operation.
Given the growing prevalence of IT disasters and the diminishing tolerance for service interruptions, disaster recovery has gained widespread adoption and demonstrated its effectiveness. Disaster Recovery as a Service (DRaaS) stands out favorably among other disaster recovery strategies by providing access to vital tools necessary for maintaining business continuity, even for organizations with limited budgets. In addition, DRaaS harnesses all the advantages of cloud-based technology, including scalability, flexibility, and many more.