Data protection is paramount for any business and enterprise leader. How to ensure your data is fully protected to give stakeholders peace of mind often seems daunting, yet necessary. With the right tools in place, any business can properly secure its data to make sure it is never compromised.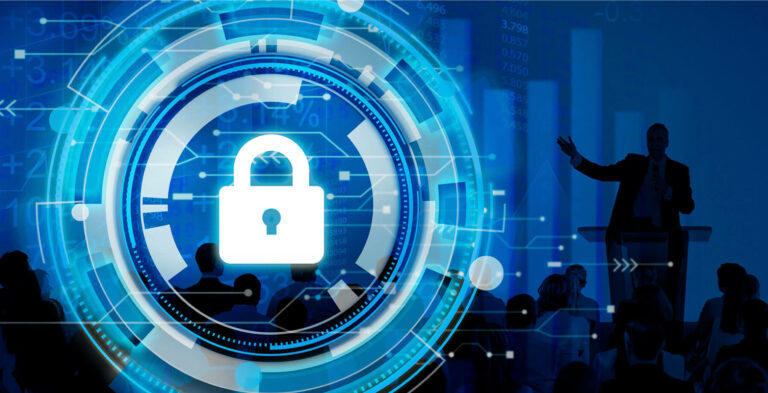 Cross-cloud disaster recovery ensures one of the most secure and reliable solutions for data protection. The reason cross-cloud disaster recovery is often the best route for businesses is that it provides IT resilience and business continuity. This continuity is of the utmost importance when considering how companies operate, how customers and clients rely on them for continuous service and when looking at your company's critical data, which you do not want to be exposed or compromised.
IT disasters happen, and much more frequently than you might think. When they occur, they present stressful situations which require fast action. Even with a strategic method for addressing these occurrences in place, it can seem to spin out of control. Even when posed with these situations, IT leaders must keep face, remain calm and be able to fully rely on the system they have in place or partner they are working with for disaster recovery measures.

Hystax Acura's cross-cloud disaster recovery helps to provide the necessary IT resilience and required business continuity with a single click. Even when one of your cloud providers fails, Hystax Acura's partners and customers can rest assured that their situation is being handled to prevent the least damage possible.
Сonsider how downtime is critical for your business
When looking at disaster recovery, it's important to first consider how downtime can be critical for your individual business.

Downtime refers to the period of time when critical systems become unavailable or cannot operate properly. When this situation occurs, it results in an outage for either a specific group of users or sometimes even the entire organization or business. Simply put, downtime of any nature can create a significant negative impact on your revenue, as well as your reputation. When considering your role as a provider of services or 'holder' of important client data, most businesses cannot risk being compromised as they are trusted by their users and clients for their security and confidentiality.

Therefore, a business wants to aim for little to no downtime as possible, as well as such situations where they need to issue a press release or publicly report to users that their data was compromised. It's quite difficult for many businesses to come back from a moment such as this one without being tainted at least to an extent.

Far too often, business and IT leaders have miscalculated the risks at hand. Either they underestimate the likelihood of IT outages or disruptions, or even worse, they often fail to consider the cost of such an occurrence and the investment needed to get out of it.

In one Disaster Recovery Preparedness Benchmark Survey, the cost of outages resulted in more than $50K in losses, on average. Larger organizations saw losses up to $5M. Regardless of company size, the cost of downtime can be monumental and should be reduced at all costs.
How cross-cloud disaster recovery providers can help
It's quite rare, nor suggested, for a business today to only utilize one cloud versus a cross or multi-cloud strategy, as many providers specialize in specific elements important to the business. Therefore, enlisting a disaster recovery method or partner which is based on cross-cloud is often necessary.

Powerhouse cloud providers like AWS and Microsoft Azure repeatedly suggest that you have a disaster recovery and business continuity strategy that reaches across multiple regions. This strategy is due to the fact that if one geographic region goes down, businesses can continue relying and operating from other regions. There are still many flaws in using even the same region of a single provider and therefore a cross-cloud method is more well suited and safer for businesses to consider.

Cross-cloud disaster recovery is designed for customers' local IT systems and applications on the cloud. Many partners will offer DR solution consulting to help ensure your applications, databases, virtualization platforms and more are set up effectively. Experienced cross-cloud disaster recovery providers will also have full systems in place to help you resolve any issues which may arise in the form of DR needs.

DR, especially for cross-cloud, can be hard to manage on your own. With a cross-cloud disaster recovery partner or solution in place, you'll be able to have a better handle on DR costs, management with often a dedicated person to help you and access to resources to help with site selection, facility preparation and much more. 

What is cross-cloud DR, and how does it work?
Cross-cloud disaster recovery typically works by replicating your workloads into low-cost staging areas. The idea is to reduce compute costs significantly and eliminate the need to pay for additional OS and third-party app licenses. Most providers only charge you for fully provisioned workloads in the event of an actual disaster or a drill.

A cross region disaster recovery is also  typically part of most DR plans. Since the whole premise of having DR-specific backups is to prevent business downtime in the face of disasters, storing your backups in the same geographic region will also leave your data fully exposed to the same threats. It's therefore important to not just consider multiple clouds, but multiple regions as well. In disaster recovery architectures, resources are often duplicated and replicated to a different data center and region to ensure that they are far enough away from a disaster's source.

For example, Hystax Disaster Recovery is working with well-known businesses to provide them with a robust cross-cloud DR solution and disaster recovery plan for protection of their data and business-critical workloads. The Hystax DR solution allows users to replicate data and mission-critical workloads to meet regulations. It also gives users full control on failover and backup infrastructure.
Benefits of cross-cloud disaster recovery
There are many benefits, which might now seem intuitive, to enlisting a cross-cloud disaster recovery solution and strategy.

For example, data is better protected from deletion when it is stored in multiple clouds. Whether on purpose or accidental, employees could write a script that deletes your data and even backups. Understanding permissions granted to your employees is also critical, but having DR on a separate cloud with fewer people accessing it can be a helpful strategy. Replicating your data on another cloud can only prove to be a useful disaster recovery solution. Role-based access management and audit, which can be provided to you, will help you to manage user access policies and assign different roles to your company members and to various resources, thus further avoiding any mishaps.

Additionally, data is better protected when it occurs on multiple clouds. Even when you enlist the greatest precautions, your cloud is bound to be semi-compromised at some point. If you are the victim of a hack, having your data in an additional cloud service with secured access will help to decrease the risk of compromising your data in both locations. Therefore, when one environment encounters a compromise, the other can continue running at full capacity, meaning no downtime.

Additionally, working with a partner like Hystax for a disaster recovery solution offers more automation by replicating workloads from physical environments to cloud platforms. This provides users with best-in-class RPO and RTO values, even for cross-hypervisor DR scenarios.

In close, IT disasters pose a significant threat to any business that relies on IT infrastructure. Investing in DR software can help.

One hour of outage might result in a loss of millions, depending on the size of the business. With nearly 75% of disasters being caused by hardware failures or human errors, and their continued occurrence being highly likely, business and IT leaders need to consider having a disaster recovery software or disaster recovery as a service provider in place to help mitigate the potential, and inevitable, negative impact of these happenings.

Having a disaster recovery solution provider in place which can help you formulate a disaster recovery strategy for guaranteed data protection is critical.