While no one will be surprised by today's growth in the cloud and the investment and the costs businesses are putting toward cloud usage, the statistics are telling.
A newly released report, "Cloud Computing Market Research Report by Workload, Service Model, Infrastructure, Solution, Organization Size, Industry, Deployment model, Region" conducted a global forecast through to 2027, keeping the impact of COVID-19 in mind. It found that while the Global Cloud Computing market size was estimated at $396.18 billion USD in 2021 and was expected to tally up to $456.05 billion USD in 2022, it is now projected to grow at a CAGR of 15.14% to reach $923.46 billion USD by 2027.
While the need for the cloud and an effective multi-cloud strategy at most companies is inarguable, the amount being spent warrants a hard look at how companies are looking at the cloud, as well as maintaining cloud cost optimization.
Business leaders are actively looking for strategies to implement within their FinOps teams. There is greater pressure and awareness of how to best manage cloud infrastructure today, as well as how to help enhance IT infrastructure usage in order to reduce monthly cloud bills.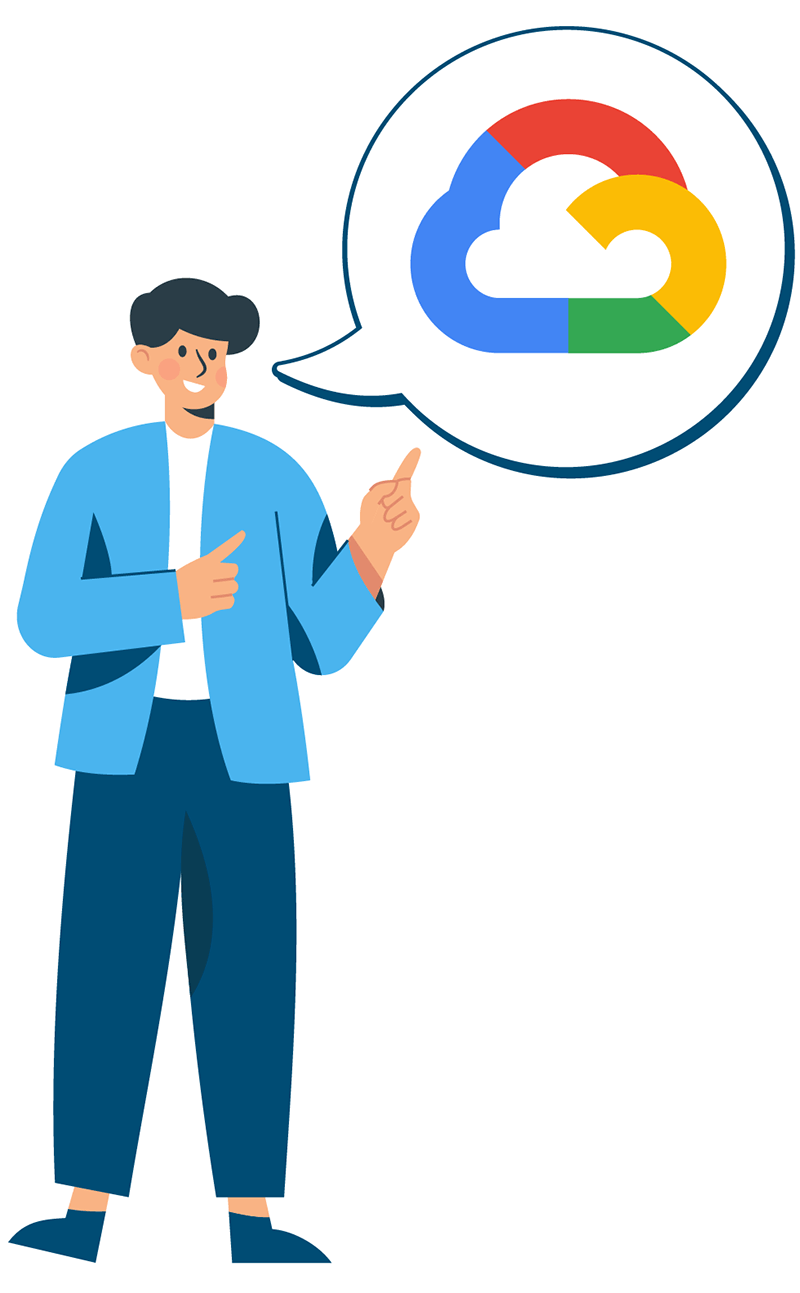 Google prides itself in its core infrastructure, data analytics, and machine learning to set it apart from other providers out there. Users are privy to capabilities, including app and data protection "with the same security technology Google uses," as well as the ability to avoid vendor lock-in in order to have apps running via open source solutions.
How Google Cloud Platform entices users
GCP offers new customers enticing benefits. They can start running IT workloads free of charge, as well as receive $300 in free credits to run, test and deploy their workloads. Additionally, new customers receive complimentary access to 25+ products within their monthly usage limits.
Google also offers the ability to leverage a platform with easy-to-use tools and APIs which it says are made for developers with a deep understanding of their needs. Google also offers helpful courses and labs which to learn from.
Additionally, like other platforms out there and with cost optimization being a key focus of today's FinOps teams, Google also offers a pricing calculator. This calculator helps users determine their projected costs based on different workloads, locations and other factors.
However, while these tools and free capabilities are enticing to Google Cloud Platform users, there are usually case studies and customer success stories that offer them the most learnings.
Google Cloud Platform success stories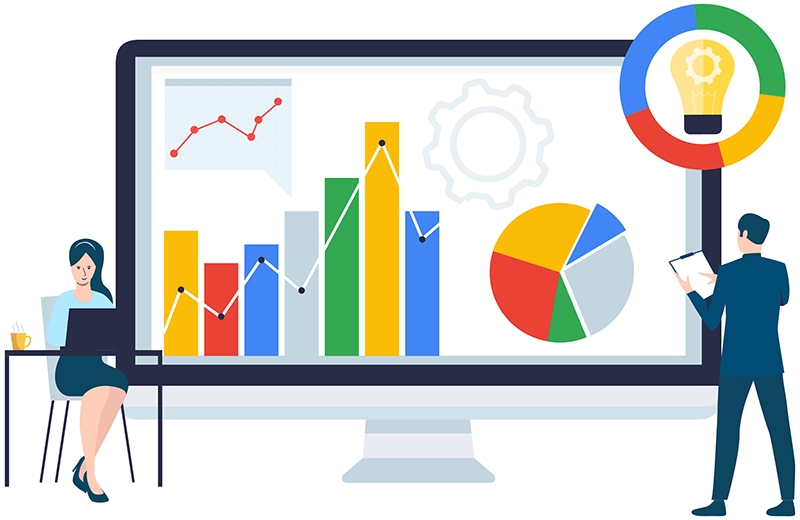 The GCP site offers an entire page dedicated to customer success stories and helpful case study materials. GCP is used by the likes of Twitter, The Home Depot, Deutsche Bank, P&G, Airbus, Etsy, UPS, and the list goes on. Google Cloud Platform has no shortage of notable users and businesses, as well as companies that span a variety of different industries with different needs and use cases.
Here are some highlights of how well-known companies are using GCP today and seeing results.
Target's usage of GCP for customer satisfaction
Target is using Google Cloud to implement storewide design and logistical solutions without sacrificing internal or external experiences. Their leaders are able to solve business problems by looking at data on their impact on customers, sales representatives, and their IT teams.
Target uses GCP to help manage its cloud efforts across 1,800 stores, 350,000 team members, and a website and app audience which totals 100 million visitors per month. Target leaders use GCP to help with geolocation efforts, inventory management, and online commerce experiences.
"We want to be a positive force behind millions of people, every day," said Krishnan Srinivasan, Vice President of Cloud and Compute Infrastructure Platforms, Target. "If we're going to keep doing that, we need a cloud technology that focuses on experiences. That's elegant, simple, and adaptive. That doesn't lock us in."
Google Cloud Solutions are helpful for the retail market in that they can present a cost-efficient way to understand and track customer loyalty, as well as make for an easy shopping environment that offers consumers a best-in-class experience.
With mobile apps to help with checkout, among many other cloud uses, Target's developers are benefiting from open source software, CI/CD, as well as contactless delivery. All in all, Target has designed a one-stop-shop to design, release and manage its apps and run them efficiently on Google Cloud.
eBay, L.L. Bean, and Zulily are other well-known retailers using GCP to scale and optimize their cloud efforts, with everything from modernizing page loads to leaning on more big data and analytics. GCP provides retailers with multiple locations or eCommerce experiences to have a secure, scalable environment to manage everything they need.
How Etsy is scaling its business & cutting costs with GCP
Etsy, a well-known consumer marketplace for gifts, personalized items, and much more has seen incredible success since moving its data center and eCommerce platform to the cloud. Etsy hosts the offerings of more than 2.8 million businesses with 66 million items being sold. Etsy's leaders have been using Google Workspace's helpful collaboration tools to scale and meet the needs of its sellers and consumers.
The top line results are dramatic. Etsy has seen a savings of more than 50 percent in compute energy with GCP.  It's also turned to discounts and other available optimizations to have compute costs reduced by 42 percent. The platform migrated 5.5 petabytes of data. Etsy has removed the efforts and costs attributed to keeping on-premises data centers running afloat. As a result, the team at Etsy has been able to focus more on enhancing its user capabilities, seller platform functionality, and search options.
Etsy leans heavily on the cloud to manage all of its eCommerce efforts, and ensure its platform continues to run seamlessly during high sales times, such as the holidays. Prior to the onboarding with GCP, Etsy's leaders knew they needed a more effective collaboration method and data tracking tools to help employees work effectively and so that they could communicate with their sellers more easily.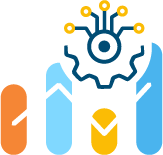 Free cloud cost optimization & enhanced ML/AI resource management for a lifetime
After mapping out Etsy's on-premises architecture, its senior engineers and leadership created a footprint and point system to decide on and onboard an effective cloud provider. Apparently, Google Cloud came in above other platforms being considered by more than 10 percent.
With Google Cloud Platform, Etsy has been able to scale its efforts on demand, have access to data centers that help with planning and forecasting, conduct provisioning, and much more at a much quicker rate. Etsy has also turned to GCP to help with its sustainability efforts. With GCP, Etsy has been able to optimize its energy usage and track its carbon footprint more effectively. 
Cost optimization and FinOps are a priority in managing cloud infrastructure today because it helps enhance IT infrastructure usage and reduce cloud bills.
Helpful tools for GCP users to optimize GCP costs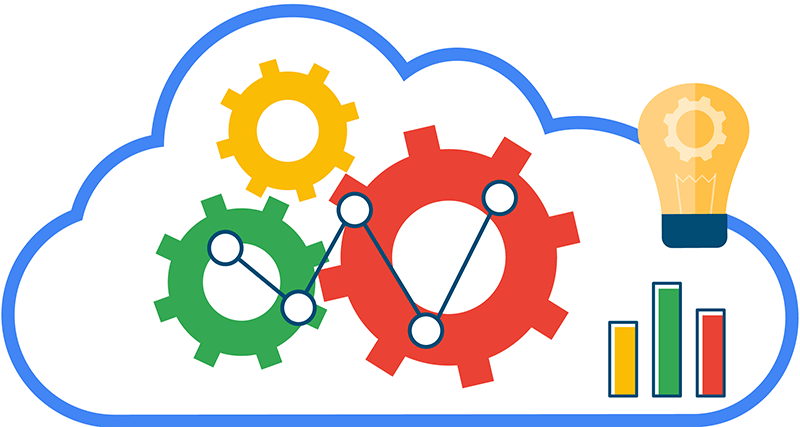 Google Cloud Platform users can greatly benefit not just from the use of the platform itself, but from tools that help them track their overall cloud spending and optimize cloud costs. Hystax OptScale is one partner which can greatly help them widen the capabilities of native tools, plus give them an opportunity to manage their multi-cloud IT infrastructure more effectively, as most users are not running on GCP alone.
FinOps teams looking for cloud cost management tools and ways to achieve GCP cost optimization can greatly benefit from turning to Hystax OptScale.
The cloud cost management platform is all about offering users more flexible provisioning scenarios and efficient cloud bill control.
From pool transparency to offering a breakdown of cloud usage and cloud consumption across multiple business units, users, projects, and individual cloud services, the platform can be a huge help for any GCP and multi-cloud user. Customers can set limits to prevent overspends and reduce cloud costs with greater visibility.
Hystax also offers the ability to optimize and cut cloud costs with multi-cloud asset provisioning workflows via a dashboard or API. OptScale's dashboard can help users manage hybrid clouds with virtual machines, volumes, and network settings. The platform also offers custom and mandatory tagging, including TTL rules which can be drafted to clear out IT workloads in line with specific users' needs.
Additionally, Hystax OptScale's alerts and notifications are a true game changer for any cloud user. Having an alert sent to you immediately on unusual behavior, or notifying you of workload volume increases, forecasts overdrafts, and additional occurrences which seem out of whack, can be invaluable.
All GCP users and companies investing in multi-cloud strategies can benefit from OptScale's hybrid cloud migration tools. With cross-cloud disaster recovery happening in a matter of seconds and minutes, users can rest assured. Plus, complex migration scenarios and orchestration can be implemented to save machine metadata and network settings, furthering cloud optimization efforts.
While the benefits that GCP brings to the table are great, achieving Google Cloud Platform cost optimization is another story. FinOps team must have transparency and complete visibility into their spending, usage, and forecasted overspends expected on GCP and across their other clouds in order to keep business units and the overall budget in check. Overspending is the primary pain point being cited by today's cloud users, who are often struggling to get a clear picture of cloud consumption to optimize cloud costs. For cloud usage optimization to occur, business leaders need to be able to see their data, pull their data, and be notified in real time before things go away.
Hystax OptScale offers not just a dashboard or a platform, but a proven method for cloud cost optimization efforts. FinOps teams at the likes of Nokia, T-Systems, Yves Rocher, and many more are greatly benefiting from having access to the first open source FinOps and multi-cloud cost management solution. If you're interested in learning how to best optimize your cloud and K8s costs, plus enhance your IT infrastructure usage, reach out to us about implementing a more effective FinOps strategy. Reach out here to discover more on how we can help with your cloud cost optimization efforts.
💡 Hystax OptScale offers the first-ever open source FinOps & multi-cloud cost management solution that is fully available under Apache 2.0 on GitHub → https://github.com/hystax/optscale