The majority of business leaders are placing greater time and investment in uncovering ways to both optimize cloud costs and reduce cloud costs. The executives and teams who aren't looking into cloud usage optimization are really missing the mark, as they're often unable to forecast cloud costs effectively.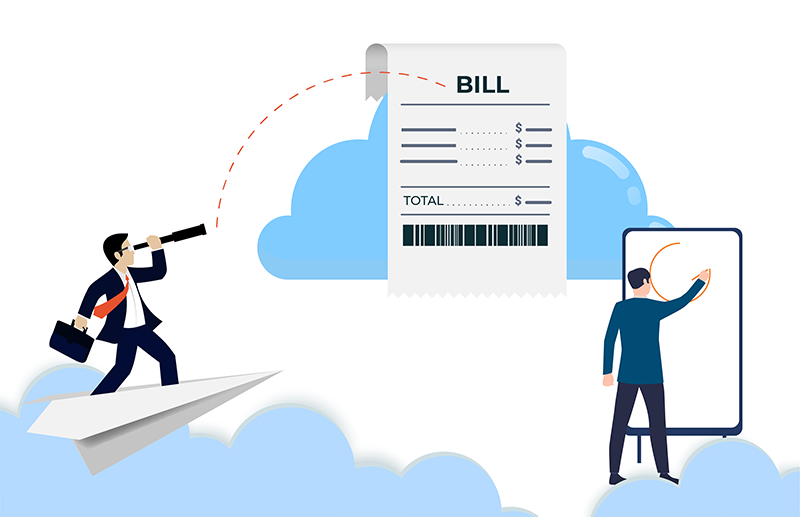 With the array of technologies and tools now available to businesses, no cloud bill should come in as a surprise to stakeholders. While not every professional needs to understand the ins and outs of how the cloud works, executives, finance managers, operations professionals should be working together more closely. They can and must build models that take into account the total company cloud usage, or cloud consumption by team unit, in order to make correct forecasts on spends. 

This process can often be easier said than done, as most companies are utilizing a variety of cloud providers from AWS to MS Azure, among others. While the multi-cloud approach is essential since different providers serve companies' different needs, it can make the FinOps process and forecasting much trickier. AWS cost optimization doesn't mean that MS Azure cost, Alibaba Cloud cost and Kubernetes costs will be optimized with the same scenario. Data tracking to inform cloud cost optimization needs to happen on each and every platform you're using in order to see true results and make key predictions.

With the right process and tools in place, predictions can be made so that cloud cost forecast opportunities aren't overlooked. Forecasting presents a tried and true way to cut cloud costs significantly from simply monitoring the cloud more closely and tracking cloud usage.
Why it's important to forecast cloud costs
Many companies are overspending on the cloud when they don't need to be. It typically stems from a lack of cloud cost transparency with ineffective tracking and tools in place to manage cloud efforts.

The FinOps Foundation, a nonprofit trade association, surveyed more than 800 FinOps practitioners with a total annual cloud spend of more than $30 billion. Interestingly, 49% of the respondents had no automation in place to manage their cloud costs. Without automation, it's highly likely that their spends vary greatly month to month with no set rules or alerts in place to flag issues or increases. Companies who aren't tracking, rightsizing, doing the necessary cloud hygiene and other processes simply cannot forecast correctly and are privy to overspending when they don't need to be.
Native tools at your disposal
To ensure cloud optimization, organizations must be able to forecast correctly to keep within budgets or know when more budgets may be needed. The cloud is meant to create efficiencies, but its cost and usage can vary greatly without effective management.

There are many tools at your disposal within cloud provider platforms. For example, business leaders can use AWS Cost Explorer to make daily forecasts of up to 3 months or even monthly for up to 12 months. The cloud costs can be calculated with machine learning algorithms that apply your historical costs, understand trends and help to make predictions for cloud cost management. While current budgeting processes take various elements of variability into account, native tools can help you forecast more effectively.

Google Cloud Billing, is also available to track monthly spending to manage cloud usage more effectively and set stakeholder expectations. GCP can also provide the historical trends needed to set forecasts, information on individual GCP products or projects to understand which are the most costly each month so adjustments can be made and forecasts can be determined.

While many of these individual platforms enable you to forecast your company's end-of-month costs, providing a broad overview of all costs or a single spend or forecast for a single project, again it's rare that companies are using just one cloud provider. This process can therefore be limiting for most organizations.
Why third-party tools are more convenient
With multi-cloud strategies as the norm for most, it's therefore much more convenient to use third-party tools versus native ones. Why? Some third party solutions, such as OptScale, are able to provide one pane of glass and a single dashboard for businesses with multi-cloud infrastructure. The result is much greater transparency of the big picture and greater understanding of cloud price elements to consider.

OptScale gives a consolidated view of total cloud spend by retrieving data from all of your different cloud providers and showcasing them on a single dashboard. It's essentially a dream for FinOps, offering a much more seamless way to manage cloud spend and make forecasts for the month or months ahead.

The benefits of using a third-party provider such as OptScale, include increased visibility of IT environments, including their lifecycle and costs. This leads to better IT environment planning and booking, technical due diligence and audit and implementation of key FinOps principles for success. Additionally, OptScale users receive free cloud and K8s cost optimization.
The key takeaway for better cloud bill forecasting
There are smart and ineffective ways to manage your cloud usage and with all the data, dashboards and resources available to you, making predictions and forecasts should be easier and a given.

There's little reason for business professionals to not take the steps to work with a partner which can help them make smarter IT infrastructure and R&D decisions based on FinOps, as well as provide them with more effective cloud management and forecasts. The small expense of enlisting a third-party tool will easily be made up by the amount saved when conducting cloud usage optimization with greater transparency and management tools available to you.

Cloud cost transparency is the key to the forecasting process. With multiple individuals, including Devops, finance, R&D, IT and many others involved in cloud usage, management and forecasting efforts, offering the transparency needed for them to accurately predict spends and learn where spends can be decreased via rightsizing is essential.

Having all cloud usage information and spending information on one dashboard will allow you to do the technical auditing necessary for efficiency. OptScale gives companies an opportunity to conduct regular technical audits of their IT infrastructure and receive detailed reports with highlighted issues, risks and 'red flags' to avoid overspending or issues before they occur.

OptScale's solution offers helpful steps to improve cloud usage patterns and also provides optimization recommendations based on the in-depth technical analysis to do a lot of the heavy-lifting and analysis for your team.

All in all, every tool to predict your next cloud bill effectively is available to you, within your native platforms at a cloud-specific level and overall with a third-party provider who can bring all of this data together for you and help to inform more accurate forecasting.