Accelerating the speed of business growth across all industries is made much more simple by utilizing MS Azure, an industry-leading public cloud computing platform. Among the most recent innovations on Azure, is that Hystax has recently been made available through the Microsoft Azure Marketplace. This enables companies to locate Hystax Acura software and deploy it with just a few clicks.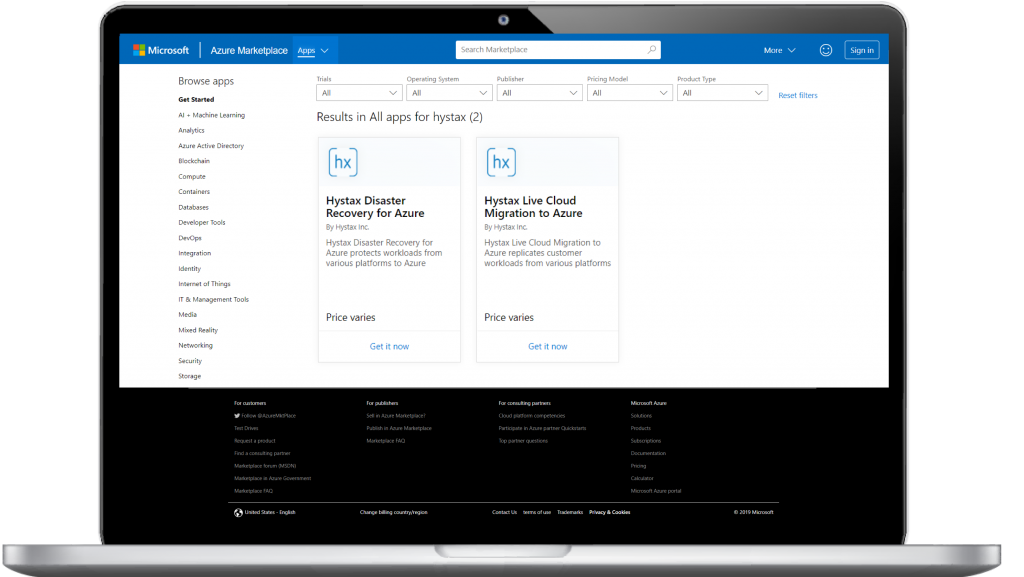 Hystax enables companies from small to enterprise, across any industry, to perform effective, secure and flexible, any-to-any cloud migration and disaster recovery. Companies benefit from creating a predictable and completely isolated environment, at the lowest possible real-time rate. All business processes are executed with enterprise grade security, and within a minimal maintenance period. Moreover, consistent background replication ensures complete data integrity with zero downtime and no data loss, in all stages of the migration process.
Hystax provides small, medium, large and enterprise customers with the unique opportunity to: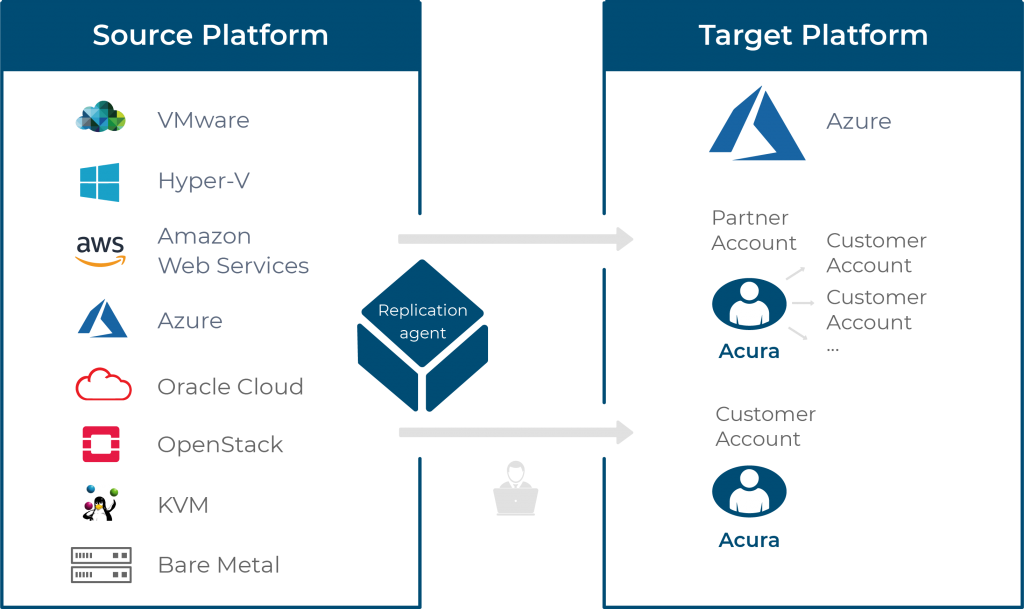 Provide cloud backup and preserve business continuity
Get best-in-class RPO and RTO values
Replicate to multiple target clouds
Support any public and private source platforms, including KVM, and on-premises machines
Migrate workloads in real-time without production stoppage, and with highly automated orchestration
Take control of cloud cost governance, multi-cloud budgets, and resource provisioning in a single pane of glass
Hystax, a leader in cross-cloud disaster recovery and cloud migration, has successfully created a multi-cloud cost governance platform that aims to empower teams and enhance R&D collaboration. The company has migrated over 80,000 machines and has protected over 5,000 from disaster for companies globally with a focus on telcos, cloud service providers and managed service providers.
+1 628 251-1280 | [email protected] | www.hystax.com