In our last piece discussing OpenStack (refer to our article on Best practices for OpenStack backup and disaster recovery), we briefly touched on its background and primary functionalities. One significant feature, particularly relevant to cloud migration, is that it requires creating a cloud infrastructure from the ground up. This implies that migrating to OpenStack naturally demands more effort and resources than other service options. However, on the positive side, this platform provides great flexibility. When set up and utilized correctly, it can deliver optimal performance at a minimal expense, regardless of your selected migration strategy. Moreover, available tools can considerably streamline the migration journey – we will delve into these in the concluding section of this article.
Advantages of OpenStack cloud migration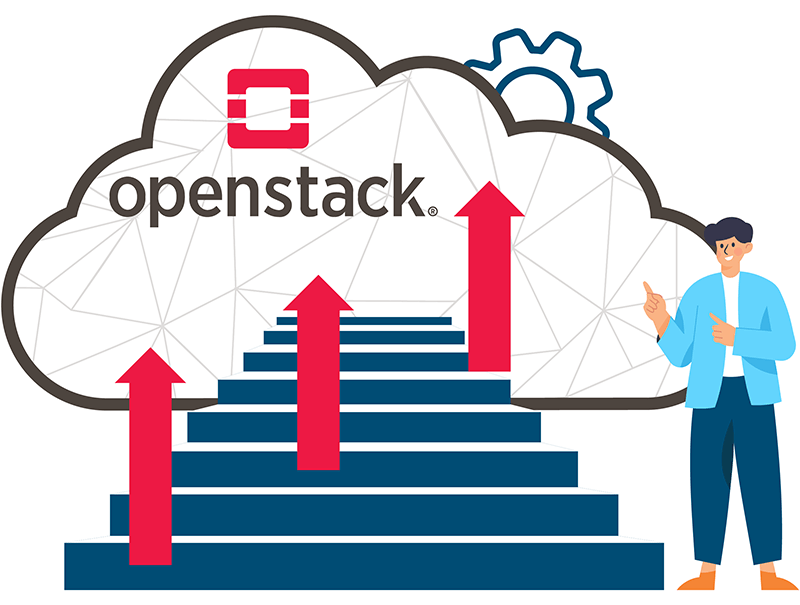 Why might an organization consider transferring its data, applications, databases, and IT operations to the OpenStack cloud? There are four primary motivations:
Enhanced orchestration and automation: OpenStack's flexible nature allows you to strategically plan and execute in a manner that optimizes cloud orchestration and automation.
Significant cost savings: The ability to design everything from the ground up due to the platform's flexibility aids in maintaining cost-effectiveness.
Prevention of vendor lock-in: being an open cloud platform, OpenStack safeguards against the risk of vendor lock-in.
Compatibility and support for native API.
Procedure for migrating to OpenStack cloud
In the past, we've discussed the cloud migration procedure in the context of our Microsoft Azure review. The approach for OpenStack, at a high level, remains the same.
So, here are the five crucial steps:
Preparing for cloud migration
Replication
Orchestration
Testing migrations
Executing the final cutover
In the initial phase, it's crucial to ensure preparedness for the cloud migration: the optimal strategy is selected, the procedures for transferring the existing IT framework to the cloud are well-outlined and recorded, and all company stakeholders are informed.
Let's briefly discuss cloud migration strategies that can be visualized in a list in order of their depth of cloud integration:
Rehosting (or lift-and-shift)

Replatforming

Refactoring

Rebuilding

Repurchasing
These strategies vary in their methodology, which may include IaaS (Infrastructure-as-a-Service), PaaS (Platform-as-a-Service), or SaaS (Software-as-a-Service).
The IaaS methodology is utilized for rehosting and replatforming. In both these strategies, minimal or no changes are made to the applications during their transition to the cloud, ensuring they function within the cloud environment.
The PaaS methodology is more comprehensive compared to IaaS. It involves refactoring or rebuilding your applications to suit the targeted cloud platform. Refactoring involves re-coding applications for compatibility with the cloud environment. This is scalable, agile, and likely the most efficient in the long run, but it requires substantial effort and investment in the short term. Rebuilding is a more labor-intensive variation of the refactoring strategy.
Lastly, the SaaS methodology involves acquiring new software compatible with your chosen cloud and adjusting processes to accommodate this new software optimally.
Returning to the data migration process, the second step involves replication, which requires several native tools. And even experienced IT professionals may find this challenging, and third-party tools can alleviate this burden by automating or semi-automating the process.
The third step revolves around orchestration, which involves launching applications in the new IT environment to ensure seamless operation: data integrity, zero downtime, etc. This can be facilitated by a native orchestration program, Heat, which consists of numerous Python applications designed to enhance the orchestration process.
The fourth step is migration testing, which can be performed using various tools, primarily third-party ones. These tools generally operate similarly by simulating the migration by creating an extra non-production instance to validate the migration.
The final phase is the cutover, which involves migrating servers, databases, web applications, and data.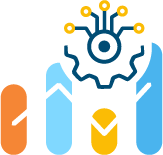 Free cloud cost optimization & enhanced ML/AI resource management for a lifetime
How Hystax facilitates the process of cloud migration to OpenStack
OpenStack's open-source nature allows access to many tools to assist with cloud migration, backup, disaster recovery, etc. Many of these tools are freely available and reasonably user-friendly. However, given the unique nature of OpenStack, every action matters, making it advisable to choose a comprehensive toolset that simplifies every phase of the cloud migration process.
Hystax Acura is a solution designed to fully automate the process, ensuring uninterrupted service during OpenStack migrations and making them virtually effortless. Our software is application-agnostic, OS-agnostic, and agentless.
Here are just a few critical benefits of Hystax Acura.
Migration capabilities from any cloud or bare metal
Hystax stands out among various services available in the market as the sole solution capable of migrating even the most complex workloads from any source platform, including cloud and bare metal. We guarantee straightforward deployment of the migrated infrastructure without dependence on the source platform.
Zero data loss and downtime during the cloud migration
As an enterprise-grade and trustworthy cloud migration solution, Hystax ensures a fully-automated migration procedure with both external and internal live replication. It also boasts specific tools that prevent data loss and facilitate the final cutover without interrupting production.
MSP functionality for multi-tenancy private deployments
Hystax allows you to oversee all your cloud migration projects from a unified interface, displaying all necessary data from multiple sources in one consolidated view.
Unlimited test migrations
Hystax allows unlimited test migrations, enabling a thorough examination of every facet of your future deployment before proceeding with the actual migration.
Pre-designed migration plans catering to different strategies
With Hystax, you can devise a cloud migration plan from scratch or utilize one of our pre-configured cloud migration "templates". This enables you to launch applications in a specific sequence, ensuring data integrity, minimizing downtime, and conserving resources.