Live Cloud Migration from Any Source to Any Target Platform
Hystax Acura Live Migration is a fully-automated live cloud migration solution with consistent replication of any types of workloads, ability to run unlimited number of test migrations and orchestrated launch of business applications on a target site.
Hystax Acura Live Migration is fully isolated and conforms with enterprise security standards.
Hystax Acura Live Migration provides:
automated live migration from any source platform – VMware, Microsoft Hyper-V, OpenStack, Microsoft Azure, Amazon Web Services, Oracle Cloud, KVM, Bare Metal;
automated live migration to any target platform – KVM, Amazon Web Services, OpenStack, Microsoft Azure, Google Cloud Platform, Alibaba Cloud.
Live Migration to AWS solution is available on AWS Marketplace.
"Hystax assisted us on all stages of migration and did beyond of what was initially planned by customizing replication process to mitigate obstacles. We were extremely happy to work with Hystax!"
Mr.Yousef Al Mulla, Group CEO at Drake & Scull International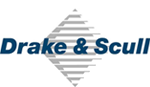 Live data syncronization
Hystax Acura uses background data replication between two sites, no downtime or performance impact on production workloads. Network utilization is optimized by built-in deduplication and WAN-optimization technologies
Test and configure migrated site in an isolated environment
Migrated site can be spinned up in an isolated environment to test and configure it without impacting or disrupting production workloads
Switch to a migrated site within a small maintenance window
Final synchronisation of all deltas between two sites happens in a matter of seconds. Spin up a migrated site using a powerful Migration Plan and switch customers to a new location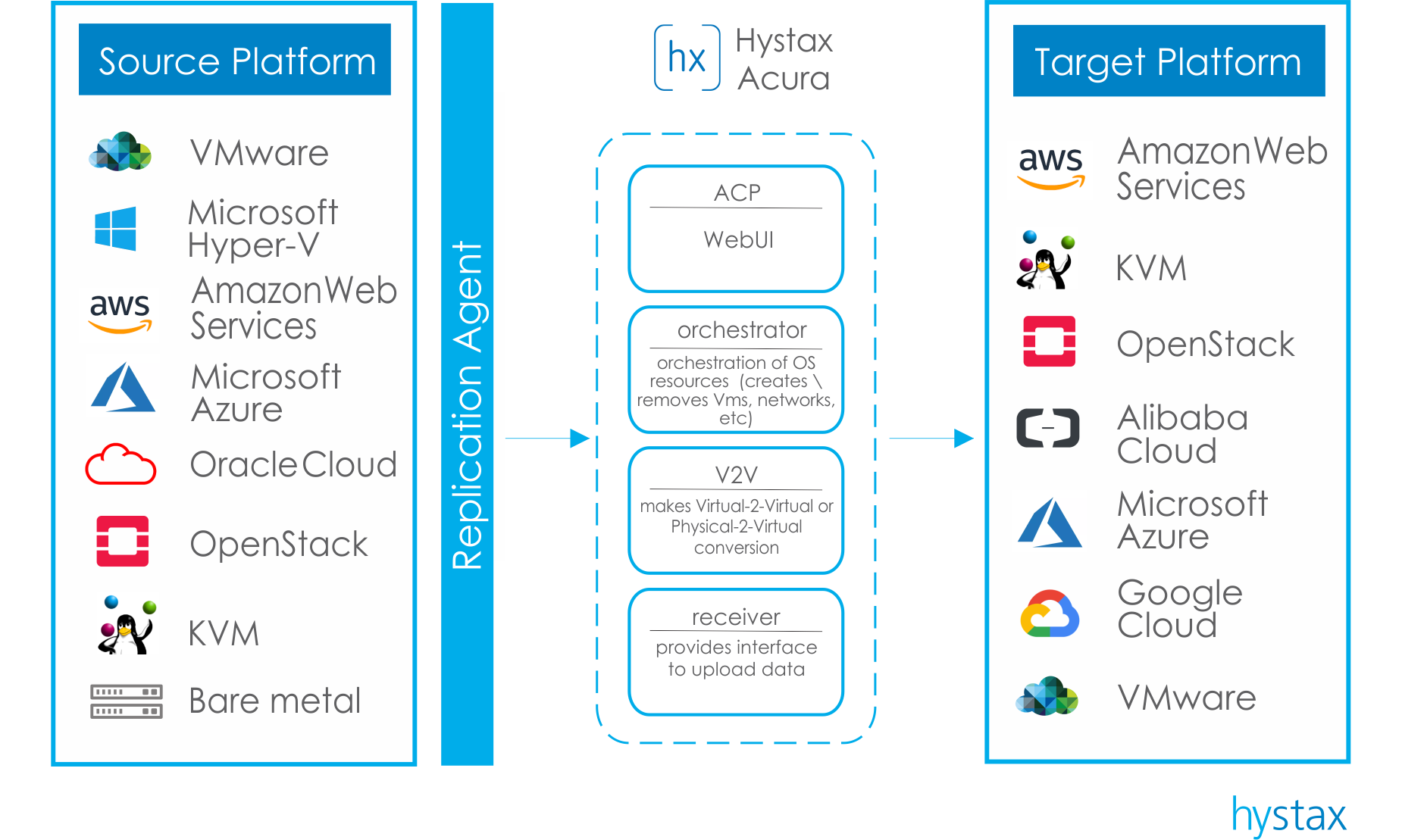 Hystax Acura Data Flow
Hystax Acura agent calculates deltas between two consistent snapshots and sends them to Snapshot storage. Instant replication can be done just after a backup is completed, no additional preparations required.
Flexible Migration Plans
Hystax Acura provides you with powerful and flexible Migration plans which contain all necessary information to recreate your original production workloads. Migration plans are generated automatically based on replicated infrastructure, you just need to revise it. Hystax Acura supports cloud orchestration and recreates infrastructure in a pre-defined order.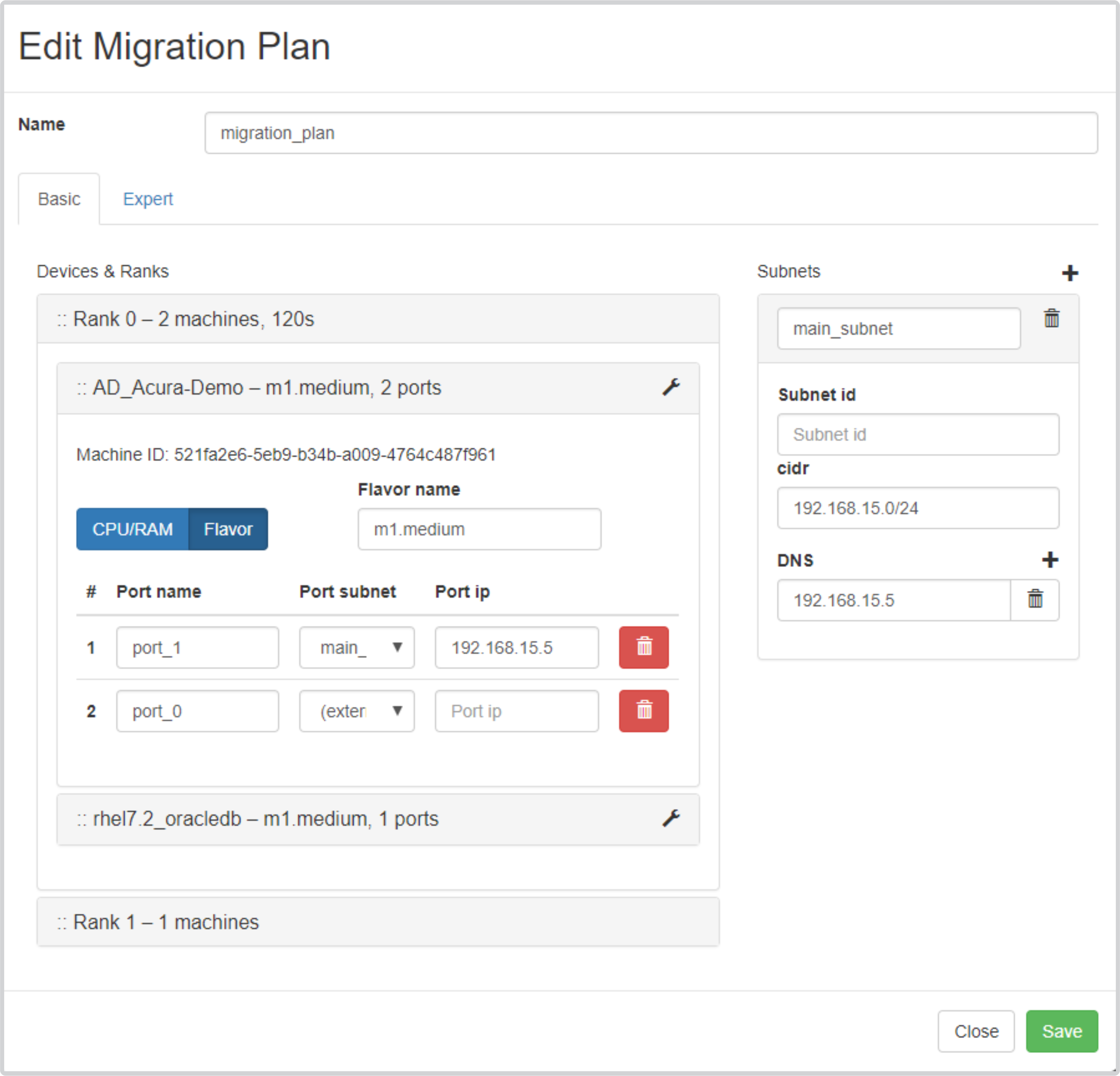 Want to learn more?