While a company is of a small or a medium-size, it is most likely to be no worries about its IT infrastructure costs – engineering teams don't even fully understand what is included in this notion. Or just they prefer to ignore it. 
But everything will be for the time being, because as the company is growing, cloud expenses are significantly increasing and with no proper management it may lead to crucial consequences and huge overspending.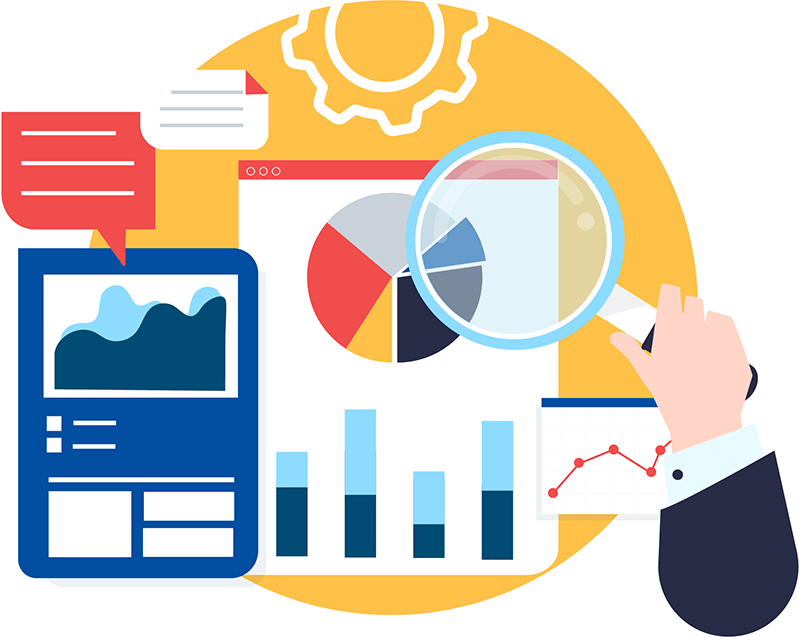 For that reason in order to save the company budget and enhance business success, an infrastructure leader, a staff man, or even a dedicated team responsible for the field of infrastructure costs, needs to take into account the most appropriate operating mode for IT infrastructure costs of your company, when it's high time with minimal pain to change one mode to another for more efficiency.
In this article, we'll take a close look at three more popular modes of operations currently existing that can be encountered in company infrastructure cost management.
Cloud cost management for early-stage companies
As the title already implies, these companies, startups in their infancy, are only at the beginning of their long development and most likely they don't rack their brains and don't spend lots of time on the analysis of their company infrastructure costs.
The main goal for them is to fit the product market and find customers for whom the products will be valuable.
Here there are a couple of useful tips that allow you to identify whether it's the need to reduce cloud expenses to reach optimal budget utilization or it's not a significant priority for today:
If you want to reduce your cloud costs but you don't expect any significant impact on your runway, you'd better focus on more important tasks.

In case your spending on IT infrastructure costs is less than $2000 per month, then most likely it's not a headache for you as, for instance, your expenditure on headcount will be many times greater at the same time.
If you are verified by one of these items mentioned above, then just don't take into account your IT infrastructure costs. But in the case of exceeding one, you need to give special importance to your cloud expenses in order to eliminate the considerable increase in your company's cash burn.
When growth is a top priority in your IT company, the R&D department is mostly concerned with product development, operation, and advancement to support the business.
It should be mentioned that IT infrastructure cost management is crucial for a company but under any circumstances, lots of efforts to keep all the costs under control won't get enough success to your business in case there is insufficient energy being invested in the product.
Here, in terms of revenue, we have a significant question – whether the company income is increasing by a substantial percentage as IT infrastructure cost reduces. In other terms, in this case, we're talking about all expenses associated with running your software. And it's worth investigating if these costs have started to increase without matching increases in revenue. 
But otherwise, if, in the growth stage of the company, IT infrastructure costs are not something global, then it is not at all necessary to stop developing to reduce these cloud expenses.
Cloud cost management for late-stage companies
Sooner or later the moment comes when even a thriving business begins giving up its position in terms of attracting new customers to buy their solution. While the further growth is slowing down, the company's main focus is optimizing expenses and shifting to cloud cost control and FinOps, including IT infrastructure costs as well.
For this operation mode, it'd be reasonable to take into consideration the 2 figures' alignment.
Per the engineer, the amount spent on IT infrastructure overhead
Calculate your starting point and then create a chart of vendor and non-production IT infrastructure costs over time divided by your headcount. Here it'd be a good idea to make some kind of selection among the peers of the industry from the companies focused on profitability and reach them out to compare your figures with their ones for further enhancement of your own results. 
Number of product operations served by spending on IT infrastructure
This item is closely related to the cost of the product utilization.
Anyway, the key to success is to set a goal based on how you support fundamental operations rather than to be tied to a percentage of your revenue.
Summing up, analyzing costs in terms of revenue is useful at the company growth stage but when we're talking about late-stage businesses with the main focus on reducing cloud expenses this analysis may be too ambiguous. 
Let's move on to considering some tools or it's better to say tricks and tips that allow you to meet your targets and reduce IT infrastructure costs.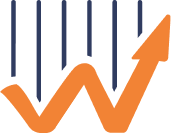 Free cloud cost optimization for a lifetime
IT Infrastructure cost management tips and tricks
Using these tips is a quite frequent approach to managing the costs of IT infrastructure. 
Having become acquainted with their essence, that'll be more efficient to meet your target if you follow only a few of them.
Tools for cost optimization offered by cloud vendors
Being in close cooperation with one or the other cloud provider in the accordance with both sides, you are offered with their own native services that help reduce and optimize cloud costs. In this case it is usually possible to reduce your infrastructure costs by 20-40% by implementing this model in a few weeks.
An example is AWS Savings Plans or AWS Reserved Instances.
Occasional cost research activity
There's a good chance that you don't have staff men responsible for a thorough analysis of IT infrastructure costs, but you can organize it just by spending a week identifying and prioritizing your biggest infrastructure costs. As a rule, these spendings happen like an accident (for example, idle resource storage, unused test environments). The key point is to access all your capabilities in this respect and take the right steps.
Identification ways to optimize product costs
It should be noted that you are not always capable of preventing infrastructure costs by yourself, so in this regard, there are cost optimization solutions like OptScale that ensure a great chance to offer full cost transparency, effectively assist with the right choice of a cost optimization scenario, and allow you to keep all your costs under control via a single dashboard.
Asking for a discount on cloud vendor contracts
Actually, discounts can easily be negotiated as part of your cloud contract as soon as you reach a specified level of spending, or if you're a too important partner. But with no fulfilling these conditions it'd be rather challenging to become a member of a discount system. But here everyone makes his own decision – make a name for yourself while actively spending during a certain period of time and then get a 5-6% discount on your cloud spend, or just don't engage in long-term financial planning and wait for a higher level of spending.
Clear limits on IT infrastructure costs
Engage your finance department with the engineering team that generates the majority of costs. And then set and manage clear budget thresholds that will be assigned to any of the collaborated teams in order for everyone to have an idea of their possible expenditures.
Why should you use OptScale for managing IT infrastructure costs?
We've considered the most common operation company modes for today that can be used in infrastructure cost management. Also, we've offered some tips devoted to the reduction of your IT cloud expenses. Certainly, everyone makes his own decision in regards to managing IT infrastructure costs, selecting an optimization scenario or an approach that is more likely, in his opinion, to meet his goal.
Among the numerous quantity of cloud cost optimization solutions available today aimed precisely at achieving such efficient cost management goals, you can simply find OptScale. With OptScale you'll get a single pane of glass for all cloud resources, obtain full transparency and visibility over IT infrastructure costs; and thanks to a wide range of OptScale capabilities you'll be able to optimize your cloud costs and improve IT infrastructure usage as much as possible.