It likely comes as no surprise that Gartner reported that 81% of public cloud users surveyed said they use two or more providers. 
From avoiding vendor lock-in to the desire to take advantage of different offerings only some providers can offer, most companies adopt multi-cloud strategies. Multi-cloud methods are beneficial to promote continuity – should an issue arise on one cloud platform, as well as agility and flexibility to ensure your business can pivot and make changes quickly when needed.

While it's helpful and beneficial to have multiple cloud providers to host your resources, it doesn't come without its challenges.
What 360 CIOs and IT leaders are saying
A recently-published survey of 360 CIOs and IT leaders in the U.S. and the UK saw the impact that multi-cloud strategies has on the number of tools these leaders are required to deploy and master as well.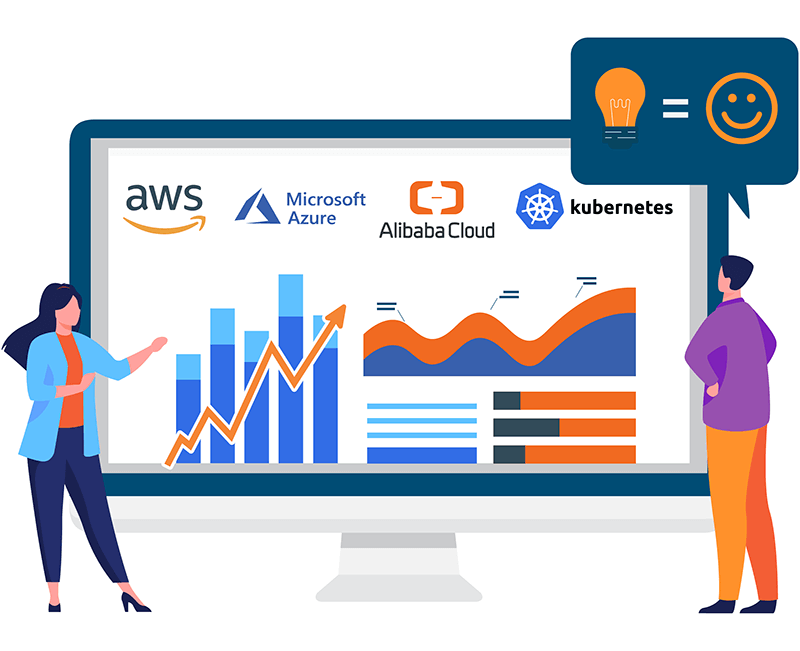 63% of respondents said their organization relied on at least five separate tools for migration, cloud cost optimization, integrated performance monitoring, application performance management and cloud infrastructure monitoring. 83% are experiencing manual efforts in consolidating data from all of these tools. Others aren't even bothering consolidating them. However, one of the most eye-opening discoveries was that 
73% said their siloed efforts are limiting their ability to recognize the cloud to its full potential.
Cloud cost management and optimization can be much more difficult with data and resources spread throughout different clouds. Plus, the need for so many different tools to be in use adds additional challenges. Unless a company has one source of truth with a process which feeds cloud consumption and cloud usage across all clouds into one forum for collection, they're likely to encounter a multi-cloud headache.

Here are the most common challenges FinOps teams face in multi-cloud cost management. It's also important to keep in mind that some of these challenges exist even for single cloud users.
While the flexibility of working with multiple cloud vendors comes with better speed, lower costs and additional features at your disposal, it can become complex quickly. You need to have dedicated individuals at your company and on your FinOps team who are responsible for each cloud or creating transparency of all cloud costs to keep track of every usage and spend across them. Oftentimes, without a clear process in place to collect all of this data, combine it and analyze it, it can become a mess for FinOps teams. With more complexity it can also be harder to achieve cloud usage optimization. This lack of awareness of usage from cloud to cloud due to complex strategies which don't flow to one source of truth to reference can really break a business's ability to succeed in this realm.
Effective multi-cloud cost management is essential and a high-priority for most companies. However, it can become very challenging to efficiently manage multiple clouds. Why? It's partly due to different billing tools, resulting in reporting and metrics existing in multiple places and not tied together. It can therefore be difficult to rightsize for the cloud or make adjustments to ensure cloud cost optimization.
Difficulty in making predictions
With a multi-cloud strategy in place and your information and data being stored in an array of places, forecasting can be tough. Engineers and finance managers alike may struggle to uncover all of the points they need to make accurate predictions and forecast correctly. This reality is further complicated by the disparate products, pricing and management tools that each cloud provider offers. It's rarely apples to apples. This can result in a lot of guessing games or hide and seek to seek out all of the sources that can provide them with the answers they need to make clear decisions.
When using any third-party vendor – let alone many – there is always some risk in storing your information in a public cloud environment. While all of the big players – AWS, Microsoft Azure and Alibaba have security measures in place, doing your due diligence is key. The costs you can suffer if you encounter a breach can be devastating. Ensuring your system is secure, that you're making use of hierarchical permissions to only give access to the people who need it and taking other security measures is key for effective multi-cloud security and to prevent avoidable costs due to lack of security.
According to Flexera, by 2024, 80% of companies will be unaware of their mistakes in their cloud adoption and will overspend by 20 to 50%. With so much cloud spend being wasted, understanding how to provision resources, handle or detect unused assets and instances which are not in use can be a key challenge. Often times, data is not stored correctly and automation can be missed. Setting up rules to avoid overspends and trigger notifications when costs are not within the predicted budget must be done to avoid greater challenges.
Not taking advantage of discounts
Cloud vendors often offer you discounts. The challenge is that many business leaders or FinOps teams are often aware of the discounts available to them and it can result in a real missed opportunity for cost savings. To make cloud cost optimization just a little easier, do your research and make your team aware of discounts different cloud providers have made available to you.
At the end of the day, what all of these challenges boil down to is a clear lack of transparency or awareness. You can't optimize cloud costs or cut cloud costs without cloud cost transparency. And, transparency will only come with proper multi-cloud management.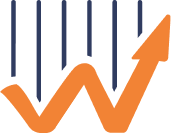 Free cloud cost optimization for a lifetime
You need to establish a system or enlist a partner that promotes transparency. Thinking separately about AWS cost optimization, MS Azure cost optimization, Alibaba Cloud cost optimization and Kubernetes cost optimization will give even your smartest IT and finance FinOps team members issues. It can also be tedious and take their time away from other more important tasks. Not finding a way to free your IT teams to focus on business generating projects is a real missed opportunity.

Instead, as more and more companies use multi-cloud IT infrastructure, there are ways to prevent the lack of transparency and difficulty in implementing a proper management strategy. Organizations must take a centralized approach to multi-cloud cost management. Centralized governance will lead to greater efficiency, but how can you do it?
OptScale is designed to serve this exact function. As a multi-cloud cost management platform, OptScale helps its partners overcome the challenges of multi-cloud management.

OptScale enables users to access consolidated data from dozens of cloud accounts and various cloud providers, all on a single dashboard. An opportunity to link multiple AWS,  Microsoft Azure or Alibaba Cloud accounts to one organization gives full cloud resource usage transparency across all of your company's IT environments. With a solution like OptScale, you can engage engineers in FinOps and optimize your costs more effectively. For example, OptScale offers endless optimization scenarios for AWS, MS Azure, Alibaba and Kubernetes clusters.

From multi-cloud data management to visualization and reporting for cost control and forecasting, so many tools are available to you now. With partners like Hystax and an effective FinOps team in place, you can better allocate costs to the right cost centers and share information more easily with your team and C-suite stakeholders.

Resources are readily available for you to avoid any manual effort that is involved in multi-cloud strategies, but continue to reap the benefits and need to adopt a multi-cloud approach. OptScale can help you properly align budgets and control spends, get in-depth cost analytics, identify cloud cost optimization scenarios and build an ongoing FinOps process.

For more advice on how to best tackle multi-cloud cost management or receive a walkthrough of the OptScale platform, reach out to us.